The chase for the plant-based embrace: Why now and what's next?
The chase for the plant-based embrace: Why now and what's next?
From major fast-food chains to grocery store shelves, consumers continue to embrace plant-based products for perceived benefits in sustainability, health and more.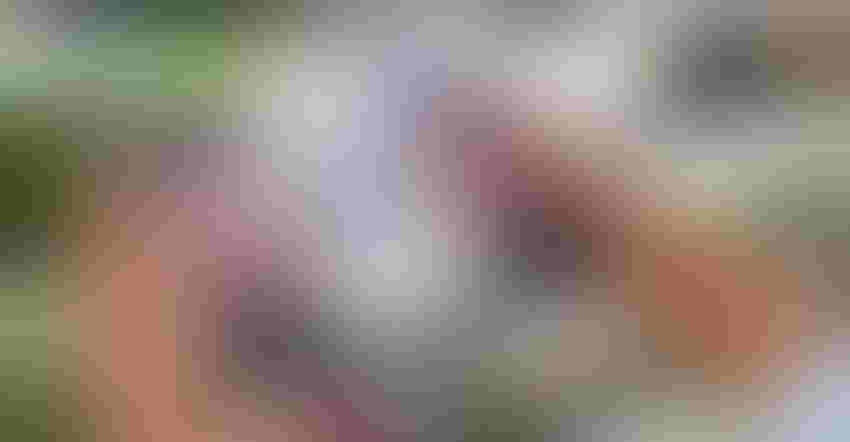 Plant-based food and beverages have been labeled as the latest trend for quite some time now, but with 43% of dairy alternative milk purchasers anticipating an increase in their household consumption into 2022, many consumers are cementing them into their routine grocery hauls, according to proprietary 2021 Mintel data.
The global plant-based beverages market on its own is expected to grow at a compound annual growth rate (CAGR) of 14.67% and is slated to hit $87.18 billion by 2030, per proprietary 2022 research from Market Data Centre. In 2022, the chances that someone identifies as a flexitarian or at least is intentional about having meatless meals is increasingly common. Consumers have their own reasons why they partake in things like "Meatless Mondays," but in many situations, integrating a plant-based lifestyle is more accessible now than it ever has been. The convenience of obtaining plant-based products is met with a plethora of information across industry and pop culture publications, as well as social media platforms (#plantbased currently has over 4.5 billion views on TikTok), and has fueled interest in adopting this practice as a more sustainable and healthy option compared to a diet that overvalues animal products.
Why in recent years has this category exploded? In the age of better-for-you products starting to take a front seat to their traditional counterparts that are filled with sugar and unwanted ingredients, consumers are ready to welcome new options in the interest of their health. Proprietary 2022 Mintel data indicated approximately 21% of adult consumers in the United States follow some sort of reduced meat diet, and constant innovation has opened this category up to nonbelievers who weren't fans of the traditional options that made up the majority of this market for so long like tofu and veggie burgers. Plant-based seafood and more unique protein alternatives are the latest categories to have various new products and brands enter the space. Pea (as seen in Phyll Protein Smoothies and Evolve Plant-Based Protein Shakes), soy and rice protein (as seen in Mar's candy-inspired protein powders) can be spotted in historic and recent launches, but more novel sources like seed and fava bean are making a name for themselves as well. Expect to see more unique sources and blends continue to make their way to store shelves and directly to consumers.
Sustainability in food and beverage is experiencing massive movement and studies show that alternative meat options require significantly fewer natural resources to produce. There is an undeniable link between plant-based products and sustainable packaging, so brands must also consider this when designing a finished product. Major market leaders like Coca-Cola and Suntory recently unveiled prototypes of bottles made entirely of recycled materials, while smaller entrepreneurial brands are getting more creative with their ideas—which can also be woven into their marketing tactics to intrigue curious consumers. Sacred Serve recently launched the first 100% plastic-free, compostable, biodegradable and recyclable pint to hold their plant-based gelato, which certainly creates a more compelling story around the product.
Plant-based meat alternatives are the leader in being perceived as environmentally friendly over other protein sources, per Mintel. Many brands have entered the plant-based space and have experienced sourcing issues, as many of the ingredients relied upon in this space are new to the world, making them quite costly for a variety of reasons. Predominately, limited access has been caused by backups at the ports, Covid-19 restrictions, cases fluctuating and inability to scale at the pace of demand. Additionally, with these new, modern products comes the demand for both standard and more appealing ingredients. This can cause a limited supply or uncertainty around restocking, so prices have continued to inflate. As a way to counteract these roadblocks, manufacturers are stockpiling their inventory of ingredients like locust bean gum (a common component in a stabilizer system in alternative milks), natural caffeine and corn products.
Cardiovascular health was the fourth leading health concern among consumers in 2021, according to the 2021 International Food Information Council (IFIC) Food & Health Survey. Growing evidence suggests that higher consumption of plant-based foods has cardiovascular benefits and reduces blood pressure (Perm J. 2013;17[2]:61-66).
Euromonitor International's "Voice of the Industry: Consumer Health 2022" report noted one of the top reasons consumers are going plant based is for health reasons. While the leading incentive for having a plant-based diet is often for health concerns, brands are not going to hold consumer interest if they don't deliver on taste. Plant-based consumers are looking for the appearance and mouthfeel that animal products generally bring. Throughout the hundreds of projects that have been done on the bench, Imbibe scientists encounter this issue a lot, which has pushed the need for MakeSenses one of Imbibe's taste modulators designed to improve mouthfeel in alternative dairy products. Although 62% of consumers report that taste is their No. 1 priority when buying food and beverages, many are also on the lookout for cleaner and more transparent labels—making it critical for manufacturers to be more conscious about what ingredients are going into their finished goods, per a 2020 DSM report.
Major fast-food chains like Shake Shack, Fatburger and Smashburger have all debuted nondairy milkshakes this year alongside their dairy offerings, riding the wave of many other brands launching Impossible- and Beyond Meat-inspired meat alternatives. The logical thinking behind this mainstream advocacy of plant-based choices would be that even more growth would come of this, but the lack of scale and higher-priced options are creating a barrier. Struggles to source necessary ingredients are beginning to improve, but brands will have to continue to be creative and flexible when formulating and planning out their production. While the majority are reaching for plant-based products in order to live a healthier lifestyle, it begs the question, "Are the processed products that are on shelves actually better for you?"
It's important to take note that these "solutions" should not come with unwanted ingredients like fillers, added sugar and high levels of sodium—that may be solving one issue but bringing up a slew of others. All hurdles considered, the key to capturing the consumer and potentially locking in a repeat customer is delivering a product that encapsulates an enhanced/authentic sensorial experience, satisfying taste, consideration for health and sustainability, and ultimately availability to consumers at a price they're willing to pay.
Erin Costello is the communications and events associate at Imbibe, a product development company based just outside Chicago. With a passion for marketing—particularly in content creation—copywriting and campaign strategy, she helps plan and implement communication strategies across multiple platforms. Costello also drives event participation by organizing and executing initiatives. She earned her bachelor's degree in marketing from Illinois-based Benedictine University.
Subscribe and receive the latest insights on the healthy food and beverage industry.
Join 30,000+ members. Yes, it's completely free.
You May Also Like
---