Gut health, immune support popular in children's nutrition
Gut health, immune support popular in children's nutrition
Probiotics, prebiotics, whey protein and super fruits are among the functional ingredients attracting parents in children's nutrition products.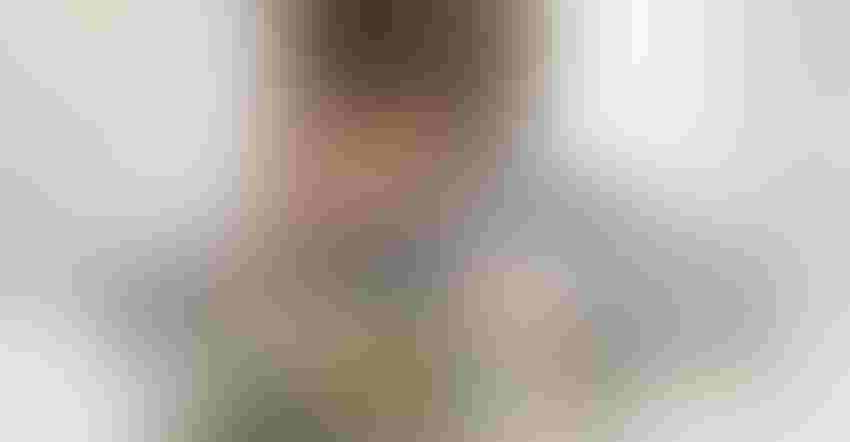 One major trend driving growth in the children's nutrition space is increasing demand for foods and beverages offering gut health benefits, whether solely for digestion, or with an additional focus such as immune support. "This is high among consumers generally, but particularly so among those with kids," shared John Quilter, vice president of the global portfolio for proactive health at Kerry.
As far as digestion, Kerry's most recent global consumer survey revealed 42% of mothers with kids under age 12 said they'd be more interested in purchasing a juice if it offered digestive health benefits, compared with 38% of consumers overall. Similarly, 53% of mothers with young kids would be interested in purchasing a yogurt with digestive health benefits, compared to 48% of consumers overall.
For Kerry, this signifies a huge opportunity for probiotics to infiltrate kids' products. "As well as benefits for digestive and immune health, [probiotics] command extremely high levels of consumer awareness," Quilter affirmed, citing Kerry research showing 83% of global consumers are familiar with the term and can relate it to a health benefit. "Part of the reason for this is the growing body of scientific research on the benefits of probiotics," he added, "including studies carried out on kids." Research last year, for example, found Kerry's patented probiotic GanedenBC30 had a beneficial effect on digestive and immune health in school-age children (Food Res Int. 2019;125:108567).
Nick Ferraro, marketing manager at DuPont Nutrition & Biosciences, also gave a nod to categories such as immune health and probiotics, including products geared for kids. "During the last six to eight months, due to COVID-19, food and beverage products that had an immune health claim were incredibly popular and the most in demand. That claim—regardless of ingredient source and regardless of food or beverage category—was one of the fastest-growing because consumers were looking for immune attributes in their food and beverages," he said. "In terms of probiotics, they have also seen a rise in popularity due to the pandemic in their own right. It will be interesting to see how the future plays out and if the trend has staying power."
Formulation can be a challenge for probiotics, as many bacteria strains struggle to survive processing conditions like high heat, Quilter said. Next-generation spore-forming strains don't have these limitations, and can be used in cheese sticks, fresh fruit pops, fruit pouches, snacks, milks, juices and more.
Other ingredient suppliers are venturing beyond probiotics to offer digestive support via prebiotics for kids. At Ingredion Inc., BIOLIGO GL 5700 IMF galactooligosaccharide (GOS) can add a prebiotic and soluble fiber boost to dairy applications, cereal, beverages, bars and more, since it's tolerant of high temperatures and is shelf stable in low-pH applications. Chicory root fiber is on-trend at BENEO, with new research showing daily consumption of the ingredient in children ages 3 to 6 can increase and stabilize bifidobacteria levels, even during antibiotic treatment (Benef Microbes. 2019;19:1-12).
Pam Stauffer, global marketing programs manager at Cargill, suggested clean label prebiotics can help brands deliver on multiple formulation trends, with an ingredient like chicory root also checking the box for plant-based and aiding sugar-reduced products.
At Arla Foods Ingredients, whey protein alpha-lactalbumin shows promise for children's foods and beverages looking to offer immune support. Mandana Ghisari, the company's nutrition scientist, pointed out the ingredient comprises about 25% of the total protein content in human milk and has a bifidogenic effect that supports healthy gut flora (Eur J Clin Nutr. 2010;64[7]:765-767).
Superfoods like maqui berry have a role to play here too, as they can offer not only antioxidant content for a healthy defense, but also vibrant colors that can eliminate or reduce the need for artificial or added colorings.
Download the Children and toddler nutrition: Winning strategies to feed the future – digital magazine to read this article in its entirety.
Melissa Kvidahl Reilly is a freelance writer and editor with 10 years of experience covering news and trends in the natural, organic and supplement markets. She lives and works in New Jersey.
Subscribe and receive the latest insights on the healthy food and beverage industry.
Join 30,000+ members. Yes, it's completely free.
You May Also Like
---