Prebiotics show promise in circadian disruption resiliency
Prebiotics show promise in circadian disruption resiliency
Prebiotics showed promising benefits in realigning maladjusted sleep schedules in a recent animal study.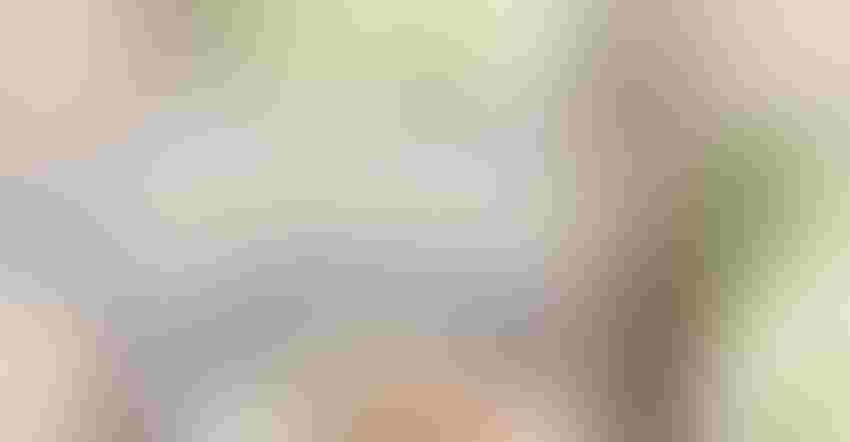 Over the past several years, probiotics—beneficial bacteria which can aid in gut health—have continued to rise in popularity as consumers take greater interest in their gut health and how it affects their overall well-being. This rise in the popularity of probiotics has also given rise to a relatively new class of foods: prebiotics—nondigestible carbohydrates which serve as food for beneficial probiotics and naturally present gut bacteria.
Because prebiotics are relative newcomers to the food and beverage mainstream, research continues to take place to determine the full extent of their benefits. Now, a recent study published in Brain, Behavior, and Immunity indicates prebiotics may have an unexpected benefit—help recovering from a disrupted sleep cycle (2021;97:150-166).
The study, funded by the U.S. Navy, sought to determine "if prebiotics could also promote resilience to body-clock disruptions from things like jet lag, irregular work schedules or lack of natural daytime light" after previous research on rats had indicated prebiotics helped with sleep and resilience to stress (Scientific Reports 2020;10:3848).
For this study, researchers raised rats on either a regular chow diet or one enriched with two prebiotics: galactooligosaccharides and polydextrose. The rats then had their light-dark cycle manipulated for eight weeks, which the researchers noted was the equivalent of traveling to a time zone 12 hours ahead every week for two months. The researchers concluded based on the results, "Rats exposed to CDR [chronic disruptions of rhythm] while eating prebiotic, compared to control diet, more quickly realigned NREM sleep, core body temperature … and diurnal rhythms to the altered light/dark cycle." The authors went on to note, "These results support our hypothesis and suggest that ingestion of prebiotic substrates is an effective strategy to increase the relative abundance of health promoting microbes, alter the fecal bile acid profile, and facilitate the recovery and realignment of sleep and diurnal rhythms after circadian disruption."
Food & Beverage Insider insights
While probiotics have certainly hit the mainstream and can now be found in everything from old standbys yogurt and kombucha to ice creams, breads and more, prebiotics are still in their relative infancy as consumers continue to educate themselves about the overall benefits of good gut health and how best to achieve it.
That self-education is key; Google searches for "microbiome" have nearly doubled since 2016. A recent Kerry global consumer survey showed 42% of mothers would be more likely to purchase a beverage for their child if it offered digestive health benefits. As the COVID-19 pandemic has pushed personal health into the minds of many consumers, immunity and protection—including via digestive health—were pointed out as major trends to watch this year and next. And, even before the pandemic, sales of wellness bars and gels marketed with prebiotics rose 15.5% from November 2018 to November 2019, even as prebiotic sales did suffer in other categories. Grand View Research noted the U.S. prebiotics market was worth $212.8 million in 2015 and expected to rise at an 8% compound annual growth rate (CAGR) through 2024. Global Market Insights estimated the global prebiotics market to be worth nearly US$10 billion by 2027, citing "rising consumer awareness with regards to the health benefits of prebiotics and increasing incorporation of fiber-rich foods in daily diet by consumers" as the main catalysts for growth.
While prebiotics—as their name suggests—are often thought of as a prelude to probiotics, research like this study indicate prebiotics can be beneficial even without the follow-up use of probiotics. This could potentially open the ingredient to a larger audience—especially among those with schedules which require frequent travel or strange hours.
"[Military personnel] are traveling all over the world and frequently changing time zones," noted lead author Robert Thompson, Ph.D. "For submariners, who can be underwater for months, circadian disruption can be a real challenge."
Even for those not in the military, there are countless jobs and other responsibilities which require frequent travel and unorthodox working hours and result in poor sleep patterns. A disruption in sleep and circadian cycles can lead to further stress and other health issues.
While prebiotics are still less familiar to consumers than probiotics, continued research into such ingredients' inherent benefits—rather than as simply a tool to assist probiotics—could go a long way toward increasing their visibility.
Subscribe and receive the latest insights on the healthy food and beverage industry.
Join 30,000+ members. Yes, it's completely free.
You May Also Like
---