The new generation of gut-healthy ingredients
The new generation of gut-healthy ingredients
Brands are rolling out a new generation of products with prebiotics as well as synbiotics to meet consumers' digestive health needs.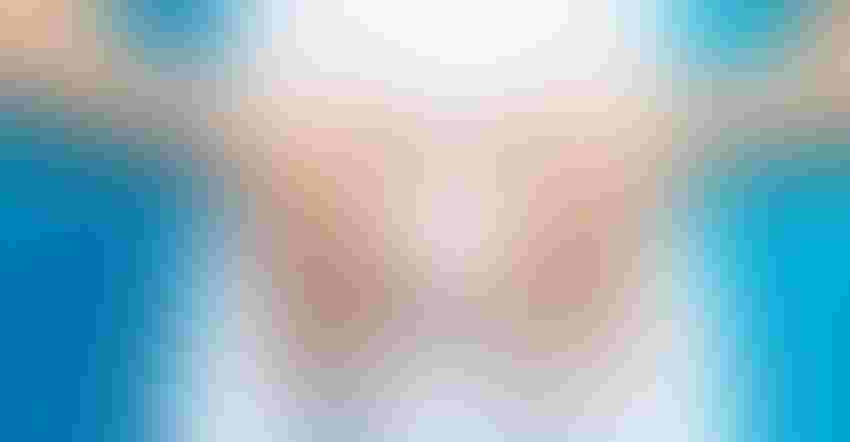 Gut health is top of mind for consumers, with Google searches for "microbiome" almost doubling since 2016. As more research emerges on the microbiome's role in supporting not only digestive health but also immune, cognitive and metabolic health, interest will continue to grow.
Products with probiotic benefits, such as kefir and kombucha, currently dominate the gut-health beverage market. Brands are rolling out a new generation of ready-to-drink (RTD) beverages with prebiotics as well as synbiotics (both probiotics and prebiotics) to meet consumers' digestive health needs. Before either prebiotics or synbiotics can become as ubiquitous as probiotics, though, beverage manufacturers must deal with important formulation and digestion challenges.
Prebiotics: Fueling the microbiome
Prebiotics and probiotics are easily confused but play distinct roles in maintaining good digestive health. Probiotics are the good bacteria that displace bad bacteria in the gut and help establish a healthy microbiome. The most common probiotic bacteria strains used in food and drink manufacturing are Lactobacillus and Bifidobacterium.
Prebiotics are the crucial nondigestible fibers that fuel the growth of healthy bacteria, including probiotics. Unfortunately, sometimes popular prebiotic fibers such as inulin can cause gastrointestinal (GI) distress and bloating, making it difficult for consumers to incorporate them into their healthy diets.
One ingredient shown in an unpublished study to promote a healthy microbiome and support healthy blood glucose levels is arabinoxylan, a plant-based prebiotic dietary fiber extracted from the cell walls of stalks, leaves and hulls. Results of the clinical trial revealed consumers can take up to 12 g/d of arabinoxylan (as Arrabina from Comet Bio) with no negative gut or bowel reaction. Despite its prebiotic and health benefits, arabinoxylan has not previously been widely available for use due to inefficient extraction technology. Thanks to its solubility, stability in solution and flavor, beverage makers can incorporate it to create products while strengthening their nutrition label claims.
Consumer awareness of prebiotics' role in the microbiome is growing, and RTD beverage manufacturers are quickly innovating new products to meet this demand. Functional beverage brand REBBL has a line of Sparkling Prebiotic Tonics with 6 g of prebiotic fiber per serving. REBBL's effervescent drinks boast flavor profiles like cold-brew cola and ginger turmeric, with only 6 g to 8 g of sugar per bottle. Olipop has a line of RTD beverages containing eight plant-based botanical and fiber-filled ingredients such as naturally sourced burdock root. LION Dandelion Tea uses dandelion root and leaf as the prebiotic source in its line of detox and digestive teas.
Synbiotics: Finding the perfect pairing
Given the symbiotic relationship between probiotics and prebiotics, it is not surprising that synbiotic beverages containing both ingredients are emerging as the next big trend. Besides providing consumers with a more complete gut health regimen option, supplying prebiotics and probiotics in tandem is thought to help improve the activity of beneficial microorganisms in the gut. In simpler terms, providing probiotic bacteria with a prebiotic gives the bacteria a better chance of surviving and thus positively impacting the microbiome.
Synbiotic beverages present a complex formulation challenge. Manufacturers must be careful in choosing the right probiotic strains and prebiotics to combine. To truly be a synbiotic product, the presence of the prebiotic must improve the probiotic's survival and ability to colonize in the microbiome. Simply combining any prebiotic and probiotic does not necessarily create a true synbiotic beverage. Luckily for manufacturers, many prebiotic fiber options are available.
Despite the formulation hurdles, several RTD beverage companies now have synbiotic beverages on the market. Wonder Drink Kombucha has a line of prebiotic kombuchas that include its proprietary culture and organic prebiotic corn fiber. Wonder Drink claims its prebiotic nourishes probiotic bacteria by "increasing and energizing beneficial bacteria." It also claims it normalizes the gut by restoring the balance between good and bad bacteria, thus giving good bacteria a "competitive advantage" over bad bacteria in the gut.
Golive has a line of RTD probiotic and prebiotic waters that include "a complex blend of prebiotics to nourish and support the health and growth of the probiotics." It notes that its selection of diverse and complex prebiotics has been clinically tested with its probiotic strains to ensure a maximum positive impact on the body's digestive, metabolic and immune functions.
Veteran gut-health brand Activia recently reinvigorated its Probiotic Dailies line by adding prebiotic fiber varieties in Lemon & Ginger and Honey & Ginger flavors. The yogurt-based products use a daily shot format and promise to "deliver billions of live and active probiotics with prebiotic fiber for optimal efficacy."
More time is needed to see how consumers react to beverages with prebiotic and synbiotic digestive health benefits. Both have the potential to be as successful as probiotics if manufacturers tackle these digestion and formulation challenges.
Loula Merkel is vice president at Comet Bio and has more than 15 years of experience in agribusiness and energy industries. Previously the director of project development at Coskata, she was responsible for the development and financing of commercial projects. She also spent eight years at McKinsey & Co., serving clients at the intersection of chemicals and agribusiness industries, including multinational fertilizer, agrochemical and food companies.
Subscribe and receive the latest insights on the healthy food and beverage industry.
Join 30,000+ members. Yes, it's completely free.
You May Also Like
---