3 trends shaping protein formulation to meet consumer needs
3 trends shaping protein formulation to meet consumer needs
High-protein products are appealing to an increasingly broader base than solely athletes; these everyday consumers won't compromise when it comes to great taste, texture and convenience.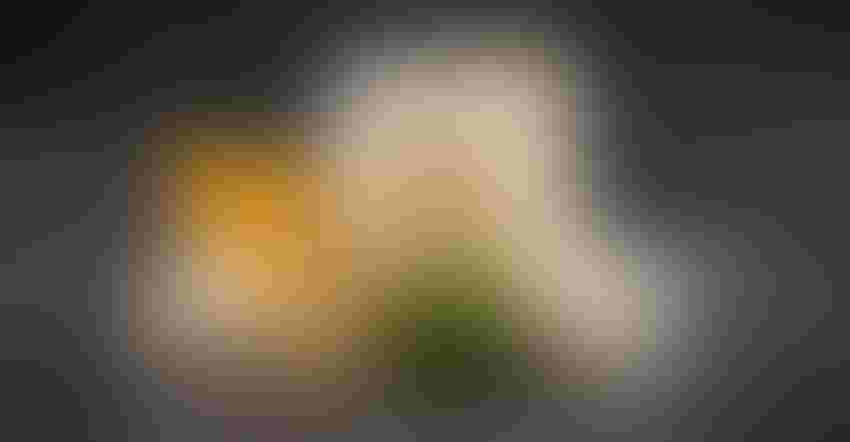 It's no secret that Covid-19 made many people think about their health and lifestyles. In fact, as many as 76% reported that the pandemic inspired them to eat and drink healthier (FMCG Gurus, 2021, Snacking trends: The four trends that matter!). And almost two-thirds now exercise as frequently as three times a week on average (FMCG Gurus, 2021, Top Ten Trends). All of this has led to a dramatic shift in market categories that has led—among other things—to more consumers using sports nutrition products to support their overall well-being (FMCG Gurus, 2022, Sports Nutrition: The Road to Mainstream Consumption).
Unsurprisingly, this has had a significant impact on the demand for protein products. In fact, the demand is such that global protein sales are expected to reach $70 billion by 2025, a drastic increase of $18 billion from 2020 (Statista, 2020, Protein products market – statistics & facts).
Historically, protein fortification was reserved for professional and semi-professional athletes who prioritized performance over everything else, so taste and texture often took a backseat. The popularity of protein shakes and bars then reached dedicated gym-goers, and now everyday consumers find themselves looking for protein-fortified foods and supplements to bolster their fitness and general health. These new consumer groups, however, are less tolerable of hard protein bars, clumping powders or bland tastes. These broader consumer groups want great-tasting products that also meet the demands of their increasingly busy lifestyles.
Three trends are shaping the everyday protein market, and manufacturers can tap into the growing demand for innovative protein products with great taste, texture and broad consumer appeal.
1. High protein without compromise
As people pay more attention to their macronutrients and aim to add more protein to their diets, they often look for the most efficient way to get their protein fix without having to consume large quantities of foods or drinks. This gives products with high-protein claims an edge. According to one report, 55% of global consumers would pay a premium for products with high-protein claims (FMCG Gurus, 2021, High Protein Snacks are Growing in Popularity).
Popular formats carrying these claims include snack bars and drinks, with 37% of consumers regularly snacking on protein bars and 31% on ready-to-drink (RTD) beverages enriched with protein (FMCG Gurus, 2021, High Protein Snacks are Growing in Popularity). Clearly, a huge market opportunity exists for brands to create premium products with a high-protein content. The dilemma, however, is that delivering very high levels of protein in these formats presents formulation challenges—specifically when it comes to taste and texture.
Take high-protein bars, for example. Bars offering at least 20% protein make up more than 1 in 3 bars sold in the European market, making them one of the fastest-growing formats available (Nutrition Integrated, April 2022). But these high-protein bars tend to harden over time—a trait that not only limits their shelf life, but also makes them less appealing to consumers. This challenge is especially important to overcome considering texture is a key purchasing motivator; research shows that consumers are more likely to pay a premium for textures they enjoy and associate with tasty and healthy foods (FMCG Gurus, 2021, Flavor, Color, Texture Trends in 2021). Innovations in new protein ingredients are enabling the creation of high-protein bars that are not just tasty and easy to consume, but also deliver an enjoyable eating experience, providing the textures and potential for nutritional benefits that health-conscious consumers expect.
2. Flexible protein portfolios
Flexitarianism is another trend rapidly reshaping the protein market. Global data suggests a significant 42% of people consider themselves flexitarians, regularly swapping out animal products for plant-based alternatives (Euromonitor, 2021, Going Plant-Based: The Rise of Vegan and Vegetarian Food). This rather sizeable portion of consumers is driving demand for plant-based proteins, and with it, innovation and new product development. 
What results is an exciting opportunity for diversification in what is otherwise a crowded protein market. Interestingly, health-conscientious consumers don't favor specific protein sources. When asked how appealing different proteins were, 57% of active consumers stated they found plant-based proteins appealing, compared to 55% for dairy-based proteins like whey (FMCG Gurus, 2020, Meat, Dairy, or Plant Based Protein).
While 42% identified as flexitarians, the same study found that only 4% and 6% of consumers considered themselves as vegan and vegetarian, respectively. This means brands that offer plant and animal proteins side by side could command a larger following of active flexitarians.
Plant-based proteins, however, have different formulation needs than dairy proteins. Some of the most common challenges relate to taste, such as products having beany off-notes (FMCG Gurus, 2021, Flavor, Color, Texture Trends in 2021). With over one-third of consumers prioritizing taste when deciding what food to eat (FMCG Gurus, 2021, The Evolution of Snacking Habits over the Next Five Years), it's an imperative challenge to overcome, especially when flexitarians have the option to choose the "real deal" over plant-based alternatives. Thankfully, innovative ingredients are increasingly able to provide not only a neutral taste and quality protein, but also excellent formulation properties like high levels of solubility, stability and dispersibility. Together, this can help formulators make leaps and bounds to keep up with the growing demand for more plant-based and flexitarian protein products.
3. On-the-go solutions to match busy lifestyles
Between family, work, social lives and looking after their health, many consumers find it difficult to make time for the nutrition they need. In fact, 24% skip breakfast and 26% skip lunch at least three times a week (FMCG Gurus, 2021, The Evolution of Snacking Habits over the Next Five Years). Instead, consumers are turning to snacks to bridge the gap. Nearly 7 in 10 people snack at least once per day, and many chose to snack while taking a break from work or studying (Mintel, 2021, UK Consumer Snacking Market Report 2021). And health-conscientious consumers are looking for added health benefits from their snacks—56% have even removed traditional snacks such as chocolate and confectionery from their diets and replaced them with high-protein and low-sugar alternatives (FMCG Gurus, 2022, Sports Nutrition: The Road to Mainstream Consumption).
Although protein bars and protein drinks remain the most popular format, opportunities abound for brands to develop new and creative products that offer convenience, experience and a protein punch. From protein-enhanced coffees and ice cream to fortified bagels and gummy treats, the opportunity for new protein foods and beverages is unending. In short, the ingredient has come a long way from the chalky protein powder "milkshakes" of days gone by. But to bring these solutions to life, brands must select their protein sources carefully. Of course, quality is key, and so is a clean, neutral flavor and aroma. Embodying this trend recently are clear protein-fortified waters with over 16 grams of high-quality protein, offering consumers a refreshing way to hydrate and top up their protein consumption on the go.
In a post-pandemic world, consumer health trends are an ever-evolving entity. Brands need to stay ahead of the curve, engaging with the latest ingredient innovations so they can keep delivering tasty and trending products that meet market needs. By formulating with the right ingredients and partnering with the right providers, manufacturers can overcome common challenges related to protein formulation and provide high-quality, creative and innovative protein products that deliver on consumer expectations for taste, texture and experience.
 Katie Verlaan is global marketing lead, performance, active and medical nutrition, FrieslandCampina Ingredients.
Subscribe and receive the latest insights on the healthy food and beverage industry.
Join 30,000+ members. Yes, it's completely free.
You May Also Like
---