Wellness and nostalgic flavors reinforce plant protein positioning
Wellness and nostalgic flavors reinforce plant protein positioning
As plant-based proteins continue to infiltrate the food and beverage industry, more flavor options are becoming available to help solve taste challenges. Specifically, flavors that evoke feelings of wellness and nostalgia can help differentiate high-protein applications and position them to target consumers.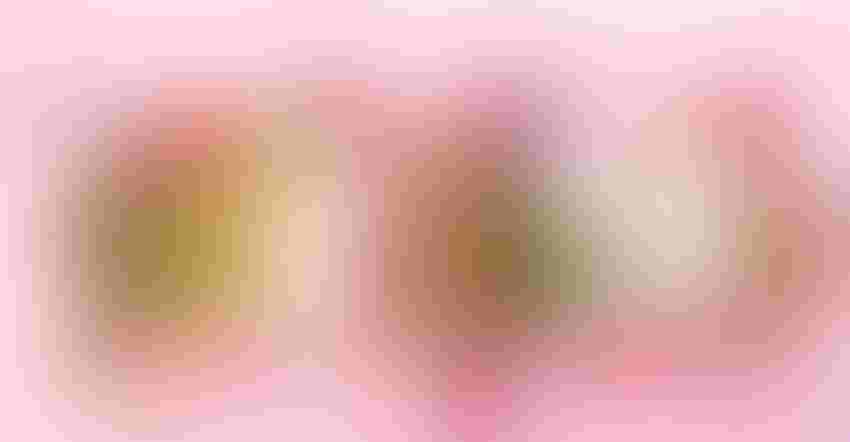 It's a good time to be in plant protein. But the territory comes with challenges.
As Covid-19 impacted our lives for nearly three years, an unprecedented wave of demand has shaken up the protein space as more and more consumers seek to replace animal products with plant-based alternatives. Nielsen reported that grocery store sales of foods that directly replace animal-based applications grew more than 12% between July 2020 and July 2021. At the same time, there was a 43% increase in the number of households that bought meat alternatives.
While consumers want more plant-based protein options, they don't exactly love the taste or texture of plant protein ingredients, which are known for being bitter, gritty and often require a large dosage to reach the desired protein content in a formulation. This can cause the protein source to dominate the taste experience.
In food applications, plant-based protein ingredients can taste earthy or chalky. In beverages, plant protein sometimes has issues with solubility and texture. Luckily, there are more flavor options than ever to solve taste challenges. Flavors that evoke feelings of wellness and nostalgia can help differentiate high-protein applications and position them to target consumer audiences.
Wellness flavors in health-forward applications
Keeping a healthy diet is not simply a fad for United States consumers; it's a priority. According to federal agencies, nearly 1 in 5 Americans between the ages of 2 to 19 are obese—and that number rises to 2 in 5 for those age 20 and older. By the same token, nearly half of Americans have one or more chronic diseases, according to CDC, many of which are related to poor diet and inactive lifestyles. So, it comes as no surprise that more consumers are switching to plant-based protein sources, as they are often associated with better health.
Certain flavors are also associated with health and wellness. When combined with plant protein, these flavors add an extra layer of appeal to consumers who desire healthier foods and beverages. For example, certain natural fruit flavors provide a compelling, health-forward signal to this audience. Many wellness-minded consumers may already be increasing the number of antioxidant-rich fruits they eat, such as elderberry, goji berry and acai. By blending the trending flavors of superfoods like these with plant protein ingredients, brands have numerous possibilities for applications that connect with consumers' desire to maintain a better diet.
These health-oriented flavors work in a wide range of high-protein applications. Plant-based dairy products like yogurt and ice cream are excellent for incorporating wellness flavor profiles, such as tart cherry and blackcurrant, that are uniquely differentiated and attractive to health-minded shoppers. In protein-fortified bars and baked goods, coatings are effective vehicles for delivering not only fruit flavors, but also sweet and spicy notes such as ginger, chai and turmeric that are analogous to functional benefits. Ready-to-drink (RTD) protein shakes are the perfect format for combining electrolytes and vitamins with aromatic botanical flavors like matcha and basil.
Nostalgic flavors and performance nutrition
In the crowded market of fitness-oriented applications, simply having a high-protein content is not enough to differentiate from competitor brands. Fortunately, formats like ready-to-mix (RTM) protein shakes, pre-workout RTD drinks and post-workout snacks are great platforms for nostalgic flavors.
Like wellness flavors, nostalgic flavors can be a powerful differentiator. Flavors such as classic candies and cereal milk evoke fond memories and feelings of playfulness and fun. Since these flavors take consumers on a delightful trip down memory lane, they can also help protein-fortified performance applications stand out on the store shelf and in online search results.
Nostalgic flavors give formulators opportunities for innovative creativity. For example, developing a product line around carnival flavors like candy apple, peanut brittle, cotton candy and funnel cake can capture a range of sweet, salty and savory flavor experiences under one captivating and cohesive thematic umbrella.
Such a theme would make for a truly distinctive offering of RTM and RTD protein shakes that speaks to the kid at heart in every consumer. Similarly, protein-fortified formats like these are a great fit for cereal milk flavors. The taste of fruity loops or marshmallow cereals evoke feelings associated with consumers' favorite childhood flavors. Additionally, these sweetness-forward flavors are very effective for masking the earthy off-notes of many plant proteins.
Flavors can help overcome the formulation challenges that come with plant-based protein ingredients, and the benefits needn't stop there. Wellness and nostalgic flavors also help to cultivate emotional appeals that drive purchase decisions. Making this kind of emotional connection through flavor can be effective for breaking through clutter and create an experience that consumers will want to try and come back to again and again.
With a decade of flavor and ingredient industry experience, Philip Caputo leads marketing and consumer insight development at Virginia Dare. He and the flavor and extract company help brands turn ideas into innovative products with tasteful formats and flavors. Caputo's previous roles were at Hagelin Flavors and Frutarom USA, and he has a business marketing degree from Manhattan College.
Subscribe and receive the latest insights on the healthy food and beverage industry.
Join 30,000+ members. Yes, it's completely free.
You May Also Like
---