On the pulse: Snack brands talk new ingredients
On the pulse: Snack brands talk new ingredients
While health-consciousness and the prevalence of protein-rich foods are currently top of mind, opportunities abound as consumers increasingly seek out clean label snacks.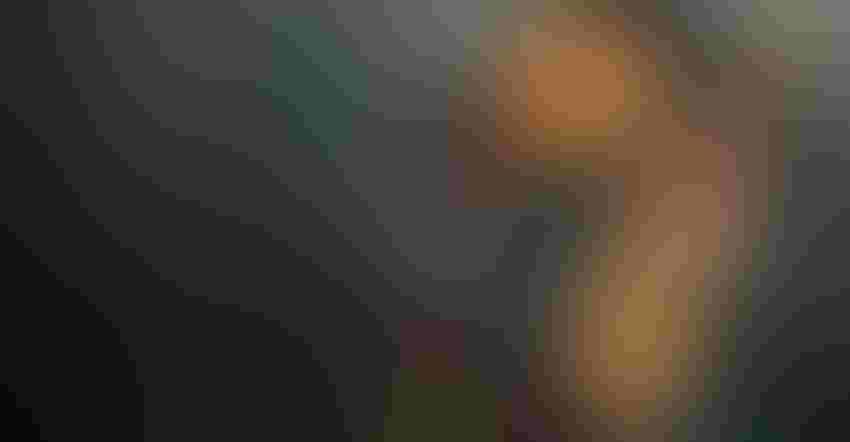 Corn, potato and wheat are no longer the most exciting bases for better-for-you snacks. Instead, says a new report from Fior Markets, the global market for pulse ingredients is on the rise, expected to reach US$24.3 billion by 2025, representing a 5.2% compound annual growth rate (CAGR). Top picks include dried beans, chickpeas, lentils and peas.
The driver behind this growth: wellness, for both the consumer and the planet. Fior Markets reported that while health-consciousness and the prevalence of protein-rich foods are currently top of mind, opportunities abound as consumers increasingly prefer a vegetarian or vegan diet and seek out clean label or gluten-free snacks.
The bottom line is this: Consumers are looking for out-of-the-box ingredients that can offer nutrition and flavor in their pursuit of a variety of diet goals, including eliminating calories or gluten, or boosting nutrition.
Food & Beverage Insider spoke to representatives from three brands—Peatos, RW Garcia and Nature's Bakery—about trending ingredients, formulation hurdles and today's consumer. Here's what they had to say.
Food & Beverage Insider: What are some of the top ingredient trends in the healthy snack space, and what is driving those trends?
Nick Desai, CEO, Peatos: The top ingredient trends are focused on using clean, alternative bases—core ingredients other than corn, potatoes and flours, which have dominated in the past. A variety of legumes and vegetables are being used instead. This is driven by a desire to increase the nutritional content, create grain-free products, and adapt to dietary sensitivities. In addition, there is a much greater use of natural ingredients including natural colors and flavors in formulations.

Genelle Chetcuti, vice president of marketing, RW Garcia: In recent years, the per capita consumption of avocados in the U.S. has grown significantly. The ingredient has become ubiquitous throughout a variety of CPG channels such as sauces, seasonings and spreads, but it is only now starting to make waves in the snack foods category. Our newest product, the Avocado & Lime MixtBag, brings the creaminess of this flavor together with a refreshing lime twist and a hint of spice to finish. Grain or flour alternatives such as chickpea flour have also seen a huge uptick in consumption as gluten-free diets become more commonplace. RW Garcia has always used non-GMO corn as a base for its snacks, while incorporating additional nutrient-dense ingredients such as root vegetables, legumes and seeds.

Pilar Arellano, marketing director, Nature's Bakery: Consumers are looking for ingredients and products they feel good about eating and taste great. Over the last year we have seen oats, figs, alternative butters and flaxseed grow in popularity within the snacking space. These ingredients are delicious and have nutritional benefits like fiber, grains and proteins.
Food & Beverage Insider: What is the most difficult formulating hurdle you face in creating healthy snacks? How do you circumvent it?
Desai: It can be challenging to develop a product that has a similar taste and texture profile that consumers have come to love with the snacks they grew up on. When using alternative bases, one must be aware that the taste can have off-notes and textures can be different. We have developed a lot of proprietary technology to circumvent this issue.

Chetcuti: Our biggest challenge is in building a sustainable supply chain—sourcing high-quality raw ingredients with adequate certifications (organic, non-GMO, gluten-free, kosher, etc.) to support product demand, especially when using more innovative or unusual ingredients. RW Garcia has been a leader in sourcing the highest-quality raw ingredients for over three decades and has built strong partnerships with suppliers around the world to ensure the access to raw ingredients that will result in delicious, high-quality products.
Food & Beverage Insider: Personalization is a big trend for 2020. How are you appealing to what matters most to your target demographics?
Chetcuti: We are sensitive to consumers with food allergies and have designated both of our manufacturing facilities as peanut- and tree nut-free. While this limits our abilities to play with some of the latest food trends, like using coconut flours and oils, we believe in giving our consumers a trusted brand of delicious products that they can share with family and friends regardless of allergen concerns. We're proud to say, as a result, our products have been featured by Safe Snack Guide and are a safe choice for even the most stringent of school lunch requirements. Our consumers also care deeply about sustainability, and we've really focused on that at the ingredient sourcing and manufacturing level. All of our snacks are Non-GMO Project Verified, and we were the first snack company to receive that designation. We are very proud of our ability to reduce waste, recycle and conserve energy throughout the process.

Arellano: Nature's Bakery's target demographic is Millennial families who are constantly looking to explore new flavors and formats. Our products are made to fill their needs and create a personal experience, which we do by focusing on ingredients that resonate with this demographic. This includes ingredients like oats, dates, real fruit or flavors they crave. Nature's Bakery boasts a broad variety of products and flavors for families to choose from that fit exactly what they're looking for. For example, our Pomegranate Gluten Free Fig Bar, Whole Wheat Fig Bar in Peach Apricot, or Double Chocolate Brownie.
Subscribe and receive the latest insights on the healthy food and beverage industry.
Join 30,000+ members. Yes, it's completely free.
You May Also Like
---