The right mix for snacks – digital magazine
The right mix for snacks – digital magazine
Consumers are looking for healthy quick eats that are also flavorful and satisfying—and that means trends like savory, sweet, healthy and low sodium are right on point and should be top of mind for today's food formulators. Protein is a key ingredient in many new better-for-you options in the snack aisle and can be incorporated in a variety of ways, such as through protein bars, crisps and nut butters.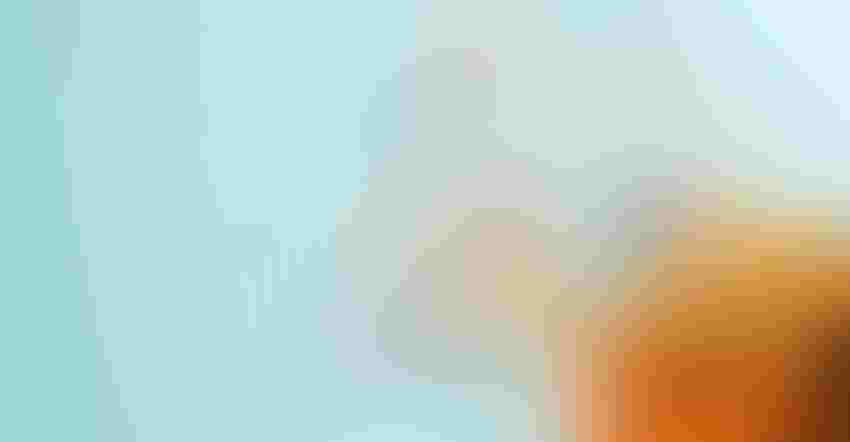 Modern lifestyles mixed with consumer desires to eat more healthful foods intersect in the current market for snack options. And food brands are noticing, focusing on flavor innovations and pairings that make munching in between meals a creative and healthy endeavor.
Sodium reduction is a challenge in the snack food industry. However, there are a number of strategies that product developers can use to reduce sodium levels, such as using potassium salt and flavor modulators.
Among younger consumers, snacking is on the rise and they're looking for healthier choices that contain vitamins, minerals, antioxidants, micronutrients and protein. Brands are catering to this demand by developing new options that are made with plant-based and clean label ingredients.
Take a big bite out of the nosh niche by downloading this free digital magazine. The articles include:
Viewpoint: Something to chew on as you delve into this issue  
Healthier takes on snacks are everywhere, and food developers behind the new better-for-you offerings are determined to alter consumers' eating habits based on trending flavors, colors and even nostalgia. Buzzwords like low sodium and zero sugar are some of the current hallmarks of the category, but great taste remains the industry standard of success. Content Director Audarshia Townsend discovered some related benefits of healthy snacking: Providing people with the nutrients they need, such as protein, fiber and vitamins can help people maintain a healthy weight and reduce their risk of chronic diseases.
Creating healthier, craveable quick-bites  
Hot trends like plant based are evident in the snacking category, especially with numerous proteins to choose from and food formats such as bars and crisps taking center stage. And when it comes to flavors in fashion, formulators are discovering that not everything has to be "new" or "exotic" to align with consumer preference. Cindy Hazen explores how global flavors like Korean barbecue and ancho kimchi are gaining popularity, while sweet flavors like churro, dulce de leche, and caramel are being used to entice adults into sampling healthier salty options.
Morsels of innovation affect how generations approach sweet, savory bites
As consumers increasingly turn to snacking instead of eating meals, more brands are catering to the growing desire for healthier offerings. And while many are focusing on affluent Millennials and Gen Zers, it's still important to craft a product that appeals to the masses. Another trend spotted by Heather Carter: sourcing from local providers that follow regulated, sustainable practices. Neptune Snacks is a great example and utilizes wild-caught Pacific rockfish and wild-caught Alaskan pollock to create its jerky products.
Healthier nibbles for kids
Using vegetable bases and incorporating fanciful flavor pairings can be a clever way to sneak vegetables into kids' diets, while food and beverage developers should also keep cheese, barbecue and spicy profiles in their flavor arsenal aimed at the children's market. Cindy Hazen also found that it is possible to reduce sugar in kids' bites without sacrificing taste. Stevia and agave are two sugar alternatives that can be used to reduce sugar content and umami flavors can also be used to enhance the perception of sweetness.
Snacking with intention: Healthy new munchies feature flavor, function and fun  
From Icelandic fjords to Asian farms to the American Midwest, healthy snacks are drawing inspiration from all corners of the globe to create a rich variety of savory, sweet, crunchy and creamy. Representatives from Naera Icelandic Snacks, Sweetkiwi frozen yogurt, Sea Monsters and Tastelli give their unique takes on the category. Mindy Kolof details these innovators' views on ingredient quality and nutritional content, singular formulations, and new product advances on the horizon.
Examples of snacks takeaways for your business include:
• Proteins are notorious for stealing moisture from other ingredients, and bars don't have much free moisture to begin with. As a result, at higher inclusion levels, it's easy to end up with a bar that has a short, hard texture.
• Kids are more sensitive to bitter flavors, so finding ways to hide unappealing vegetables in food options they enjoy can be one way to increase consumption.
• Mintel reports 40% of consumers want to eat more nutritious snacks, and 33% of consumers eat between meals to relieve stress. Vitamin-fortified products that enhance overall well-being or provide a sense of comfort are doing well in the marketplace.
Underwritten by:

Subscribe and receive the latest insights on the healthy food and beverage industry.
Join 30,000+ members. Yes, it's completely free.
You May Also Like
---