Sweet science: A healthy spoonful of sugar comes into focus
Sweet science: A healthy spoonful of sugar comes into focus
The Kraft Heinz Co. is partnering with Harvard's Wyss Institute to create a solution that helps improve sugar's digestion process and nutritional profile without losing the ingredient's functionality.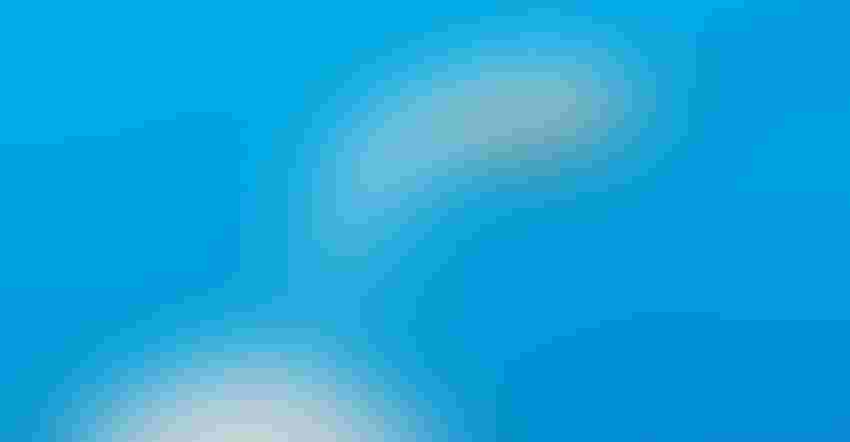 It began with a simple but ambitious question from The Kraft Heinz Co.: Can the amount of sugar used in its product recipes be reduced without eliminating its important benefits, including caramelization, thickening and satisfying mouthfeel? Kraft partnered with the Wyss Institute at Harvard University reimagined the question with an even more promising vision: Can we develop a way to make sugar healthier? The answer is affirmative, and closer to reality than one might imagine.
Since 2018, the Wyss Institute's biologically inspired engineering team worked to develop a solution based on naturally occurring plant enzymes that convert sugar to fiber—and encapsulating them to be released in the body when exposed to increased pH levels. The encapsulation method was tested extensively to ensure the enzyme remained intact at the temperatures found inside food processors, and a gastroenterologist was consulted to determine how the enzyme would affect the human digestive system.
"Our approach is very different from others because our focus goes well beyond identifying the appropriate enzymes—and there are many in existence—to uncovering a process which activates them only in the human body and not in the food itself," explained Adama Sesay, Ph.D., senior engineer at Wyss Institute. "That enabled us to achieve our goal of transforming sugar into a gut-healthy prebiotic fiber, and do so while preserving all of sugar's functionality."
Like what you're reading? To access related content, click the link to check out our sweeteners digital magazine.
Sam Inverso, Ph.D., Wyss Institute's director of business development – partnerships, added, "Essentially, we are not reducing the sugar in the food itself, but allowing it to perform similarly to cane sugar, so any recipe can be used without requiring modification. This ingredient will work seamlessly with existing recipes and workflow at Kraft Heinz and other food manufacturers, as well as satisfy consumers, because the taste and texture of products they like will be just as they remember."
The product, which is not genetically modified in any way, aligns closely to FDA regulations for food-grade ingredients. Inverso believes the platform used to create the new ingredient will drive "a sea change in functional foods," with applications that can potentially cover lactose, glutase and other ingredients that need to be eliminated or modified for people with specific food sensitivities. "Ultimately, we hope this can be used to allow the dairy intolerant to drink milk, or those with celiac disease to eat bread," he suggested.
The concept is moving forward with due diligence, including testing the product in mice to track its effects on dietary sugar in a living organism. Plans are in the works to launch a startup company in the next six months to sell the product to food companies, and product debut is forecasted within a year or two, likely starting with baked goods and candies, followed by jams and sauces, and then expanding to a broad range of foods. The team's excitement is palpable as it considers potential applications ranging health therapeutics to cosmetics.
"Making sugar healthier" is just one of a diverse roster of projects underway at Wyss Institute tackling health and sustainability issues with out-of-the-box thinking inspired by the principles nature uses to build, control and manufacture. Among those with direct impact on the food industry: A fermentation-based platform using greenhouses gases to produce food-grade fats that are not plant or animal based; eliminating the high rate of banana spoilage at ports by slowing down the fruits' ripening process; a biodegradable packaging system for fresh foods that eliminates microbial contamination and extends shelf life; and deeper forays into the new frontier of "food as medicine" aimed at alleviating or possibly helping prevent conditions such as dementia and heart disease.
The more complex the subject matter, the better Mindy Kolof likes to break it down and communicate it with passion. Decades of experience translates to writing about every type of culinary trend and cutting-edge product, as well as medical breakthroughs and health care news. As principal of her own boutique public relations firm, she's crafted numerous top-notch communications programs. Kolof's favorite deep dive is food as medicine—the fascinating intersection of health, wellness and culinary. She graduated from University of Illinois, Champaign, with a bachelor's degree in journalism.
Subscribe and receive the latest insights on the healthy food and beverage industry.
Join 30,000+ members. Yes, it's completely free.
You May Also Like
---