Changing the cocoa supply chain via strategic partnerships: A case study
Changing the cocoa supply chain via strategic partnerships: A case study
Here's how a 120-year-old cocoa supplier and a fledgling chocolate brand strategically partnered to tackle the issues facing cocoa farmers in Colombia.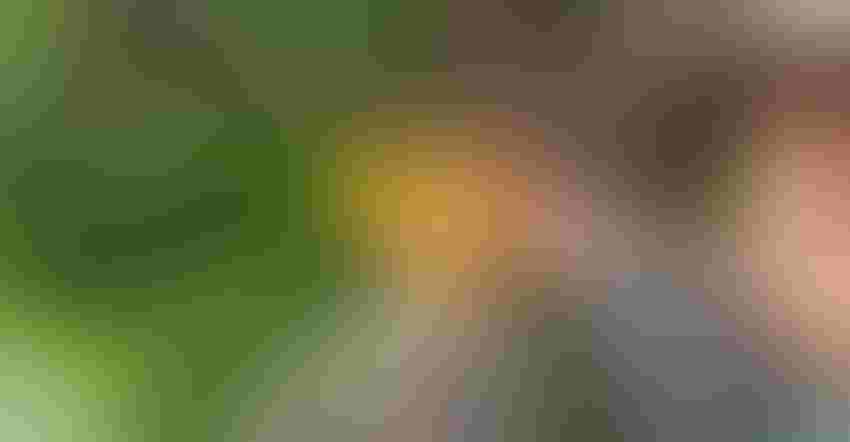 Luker Chocolate has been in the business of cocoa for more than a century. In 2019, Luker partnered with GoodSAM Foods, an ethical food brand offering chocolate products, coffee and other foods.
The partnership marked Luker's first collaboration with an organic brand, Heather Terry, CEO and co-founder of GoodSAM Foods, said. Luker serves as an ingredient supplier and an end-product manufacturer for GoodSAM.
GoodSAM's products hit the market in 2020 via the online retailer, Thrive Market. Now, its products, which span more than 250 SKUs, are available in brick-and-mortar retailers Sprouts and Erewhon.
Beyond a logistical supply partner relationship, however, is something bigger: a shared value. And that shared value is the need to transform the cocoa supply chain for the better.
"It's really important to us that that alignment is there," Terry said. "Luker has certainly been our strongest ally and showed up early and showed up a hundred percent. It's a real testament to how businesses can work together."
The chocolate problem
Terry, who has worked in the cocoa supply chain for 15 years, is no stranger to the issues facing the cocoa industry.
A key issue, she said, is worker inequality. A heavily commoditized crop, cocoa farmers often find themselves in a "bottom position" in the supply chain.
"That's typically where we find most farmers when we come into any supply chain is at the bottom taking whatever is offered to them, you know, just trying to survive … desperately trying to grasp at anything that they can get through any type of system, whether private companies, public companies, government, right? Whatever is available to them," she explained.
Low wages and poor conditions for cocoa farmers has led to another severe side effect: Farmers are leaving their farms at an alarming rate, according to Terry.
This problem is especially present in Colombia, where Luker's more than 120-year-old business is based.
Around the world, the cocoa industry faces three key challenges, according to Cristian Chu, vice president of new business development at Luker Chocolate—child labor, deforestation and low prices for farmers. In recent years, traceability, has also become an important issue.
"You start thinking that all the problems that happen in West Africa are the same problems for all the world," Chu said. "And that's not completely true."
From 2005 to 2022, more than 2 million people migrated from rural areas of Colombia to cities, Chu said.
"That's a big, big, big, big issue," he added. "Why? Because in the last report that we received from the government last year, we realized that the [average] age of the farmer in Colombia is around 64 to 65 years old. So, people are getting older … and that's a big, big challenge."
The problem of farmer migration, according to Terry, is closely tied to the financial strain cocoa farmers face when they don't have enough support from buyers.
"That is something that, obviously, we're all working against in buying from the countryside and saying, 'We're going to be supportive customers, we're going to show up, we're going continue to purchase,'" she said.
The partnership solution
Luker, which was founded in 1906, started actively supporting its communities in the 1990s with the Luker Foundation, Chu said.
Today, the company's initiative, "The Chocolate Dream," aims to transform the cocoa value chain by collaborating with a wide range of partners to increase the income of farmers, strengthen the social fabric of the communities Luker works with and achieve environmental balance.
The Choclate Dream, Terry explained, can be boiled down to a simple concept: Providing people with "the resources and tools that they need so they can be better at the job that they're trying to do."
That dream, however, only becomes reality through collaboration—when brands, suppliers and other partners come together around what Chu calls "shared value philosophy."
"Shared value is not only philanthropy, it's a long run support to the community and to the environment," he explained.
The Chocolate Dream impacts more than 12,000 farmers in Colombia, as well as hundreds of people who work in Colombian cities.
Some examples of the work GoodSAM has done independently and in partnership with The Chocolate Dream include building roads, refurbishing schools, and installing wi-fi and electricity, Terry said.
"I would buy my team member, my U.S. employee, a laptop that's a resource … so they can be better at their job [and] grow with the company," she explained. "It's no different when I build a road to get 300 tons of organic cocoa out of the countryside. That is an empowering resource that shows the community that we are investing in them in the same way that we're investing in our team."
Rachel Adams joined Informa's Health & Nutrition Network in 2013. Her career in the natural products industry started with a food and beverage focus before transitioning into her role as managing editor of Natural Products INSIDER, where she covered the dietary supplement industry. Adams left Informa Markets in 2019.
Subscribe and receive the latest insights on the healthy food and beverage industry.
Join 30,000+ members. Yes, it's completely free.
You May Also Like
---