Unfavorable West Coast weather affecting season's fruits, veggies
Unfavorable West Coast weather affecting season's fruits, veggies
Increased costs of produce due to flooding in California could add further pressure to the supply chain. It begs the question: Are traditional agricultural methods sustainable in the face of the changing climate? It might be time to take a closer look at vertical farms.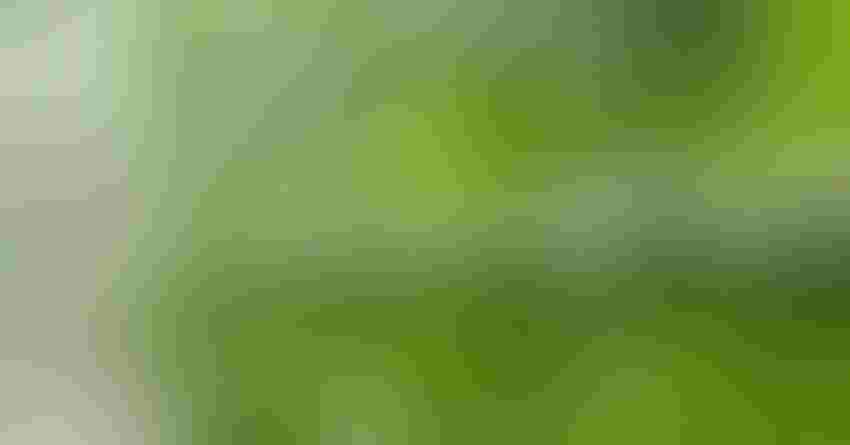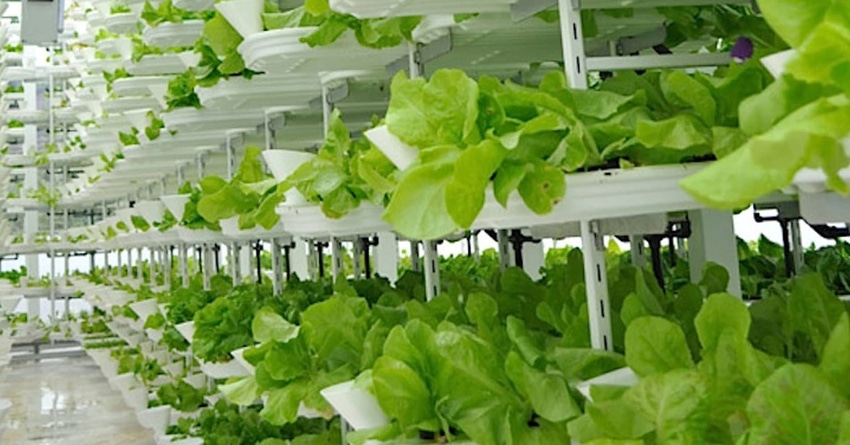 At home food costs have risen over 10% in the past year, according to the March 14 report from the U.S. Bureau of Labor Statistics. Now, increased costs of produce due to flooding in California could add further pressure to the supply chain. It begs the question: Are traditional agricultural methods sustainable in the face of the changing climate? It might be time to take a closer look at vertical farms.
California produces nearly half of fruits, nuts and vegetables grown in the United States. It is the only state in the U.S. to export almonds, artichokes, dates, dried plums, figs, garlic, kiwifruit, olives, pistachios, raisins and walnuts.  Lettuce, berries, broccoli, celery and countless other products are grown in the spring and summer in central California as production shifts from Yuma, Arizona, after the winter months.
In mid-March, heavy rains overtook fields, some that were freshly planted and others that were near ready to harvest. Heavy rains continue to pelt the area. All of this followed a series of damaging January storms and a multi-year drought.
"The devastating floods in California have not only wreaked havoc on homes and communities, but also on the livelihoods of growers whose crops have been destroyed," Ambre Sharkey, PrimusGFS Scheme manager, said. "In addition to the economic impact, these floods raise serious concerns with respect to food safety. It is crucial that we work together to ensure the ongoing safety of the produce from California that feeds families across the country and to support growers impacted by these floods."
California Strawberry Commission president Rick Tomlinson commented in a statement that this catastrophe hit at the worst possible time. "Farmers had borrowed money to prepare the fields and were weeks away from beginning to harvest," he said.
Close to 360,000 acres of productive farmland were impacted. Damages are still being assessed. The Packer reported losses of $330 million before most of the spring crops had been planted.
When to plant is in question. Aside from muddy fields, food safety concerns are paramount. Flood waters can introduce sewage, chemicals, heavy metals and pathogenic bacteria to crops. FDA considers these adulterants. The agency doesn't prescribe the ideal time to replant. Industry guidance recommends waiting 60 days after the soil has sufficiently dried out. This may be shortened to 30 days with soil testing.
The question remains: When will the soil be dry enough given more rain is forecast through the end of March?
The answer may be vertical farms, experts say
Weather has long been the beast the farmer can't tame. Bringing the crop inside via controlled environment agriculture (CEA) is a strategy to bring equanimity to Mother Nature's playing field. There are multiple approaches to CEA, from hoop houses, greenhouses and indoor or vertical farms. Indoor farming is being researched and taught by universities, such as College of Agricultural and Environmental Sciences at UC Davis.
"As climate change has the potential to disrupt traditional agricultural production and consumers are increasingly seeking unique products, controlled environment agriculture can be an important part of a robust and nutritious food supply across the globe," UC Davis' website says.
CEA systems are designed to provide optimal growing conditions with artificial lighting for crops. Eliminating disease and pest damage is another goal. There are a couple of ways to grow crops. If grown hydroponically, roots are bathed in nutrient-dense water. In aeroponic production, roots are regularly misted with water and nutrients. In both systems, water and other inputs are minimized. The potential for foodborne pathogens is reduced. Because every aspect of growing conditions is controlled, data are continually collected to improve yield.
80 Acres Farms in Hamilton, Ohio, is one of many vertical farms, which are projected to grow from $4.16 billion in 2022 to $20.91 billion by 2029. Smaller than its name suggests, it's entirely enclosed and from the outside looks like any other manufacturing business. On the inside, lush tomatoes, baby cucumbers and lettuce grow. Fields are stacked on top of the other ten high.
"Vertical farming is going to enable us to feed the world in an entirely different way," 80 Acres Farms Co-Founder, Mike Zelkind, said. "You can grow crops out of season in winter because you're growing completely indoors. You can grow a lot faster, a lot more efficiently and very naturally in a fragment of time, yielding 80 acres of production out of a quarter acre of land."
In 70,000 square feet, this vertical farm robotically plants, harvests and packages almost 1.5 million pounds of produce annually. While the concept has been around for decades, it was limited to growing herbs and salads. Technological advancements are making commercial farming of other types of crops feasible. Moreover, as the costs of LED lights and other technology required by the infrastructure continue to decrease, the way is paved for highly efficient indoor farms that are free from the threat of drought or floods and will possibly result in a favorable, consistent price for the consumer at the grocery store.
Cindy Hazen has more than 25 years of experience developing seasonings, dry blends, beverages and more. Today, when not writing or consulting, she expands her knowledge of food safety as a food safety officer for a Memphis-based produce distributor.
Subscribe and receive the latest insights on the healthy food and beverage industry.
Join 30,000+ members. Yes, it's completely free.
You May Also Like
---