Earth Month: The perfect time to recognize regenerative agriculture momentum in food & beverage
Earth Month: The perfect time to recognize regenerative agriculture momentum in food & beverage
The impact of regenerative agriculture is growing in the food and beverage sector, as evidenced by businesses that put regenerative practices at the forefront of their efforts.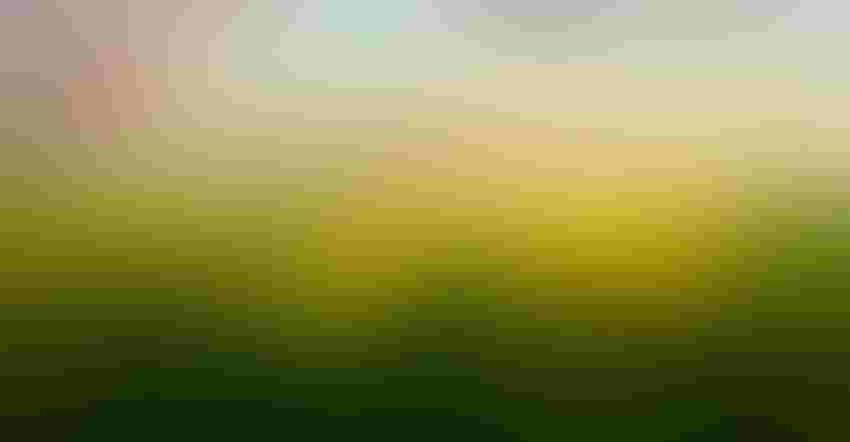 Regenerative agriculture takes sustainability a step further: Instead of striving to simply preserve the integrity of land used for agriculture, regenerative agriculture aims to restore, or regenerate, land that's been depleted by intensive farming practices.
In recent years, interest in regenerative agriculture has picked up speed, with companies like General Mills, Nestlé and Kellogg's taking making moves to implement regenerative practices that yield tangible environmental impacts while also improving the yields they depend on for their businesses.
The momentum continues to grow in the food and beverage sector, as evidenced by new products that put regenerative practices at the forefront of their brands' missions.
WhatIF Foods' line of plant-based noodles and milk products taps what the company calls the "CEO of groundnuts"—the bambara groundnut—as the fundamental ingredient of its products. According to Sabine Schindlbauer, marketing and communications director of WhatIF Foods, the bambara groundnut is a regenerative crop because it puts nitrogen back into the soil, giving new life to soil that's been depleted by intensive farming.
"It is our strife to restore … land that has been left behind by modern agriculture, by intensive agriculture and, hence, is not giving us the food anymore that we need," said Chris Langwallner, co-founder and CEO of WhatIF Foods. "It is about a holistic approach to the entire value chain—right from the soil, where everything starts, right through to the consumers and how they enjoy our product."
The company also uses the shell of the small legume to create biochar, which is then used to fertilize the soil, part of the company's "no-waste" process.
The soil, said Geri Brown of Cinco Ramas Organic Spice Farm in Costa Rica, in a recently released video by American Botanical Council's (ABC) Sustainable Herbs Program (SHP), is the focal point of farmers who practice regenerative agriculture.
"The community of farmers who appreciate and understand that, when you are a farmer, you're really growing soil," Brown said. "Soil is what you grow and then your crops are almost secondary—not quite, but almost secondary."
More important than soil are the people, contended Joshua Hughes, CEO of Blacksheep Regenerative Resource Management, in the ABC video, which explored herb farming practices in Costa Rica.
"The more important part of regenerative agriculture … is the community," he explained. "It's the people that will keep that stuff in place once it's done. I can plant a huge forest and if I haven't done anything to help the community, or if the community isn't enabled to be a part of it, they'll cut the trees down in 20 years when they need fuel again or when they need more space."
WhatIF Foods, too, emphasizes the communities that are impacted by its farming practices as part of the company's commitment to regeneration. Per Schindlbauer, the company has partnered with about 1,000 farmers.
Adding to the benefits of the bambara groundnut is its tolerance to drought: The crop requires only 14 liters of water to produce 1 liter of its alt-dairy milk. That's compared to about 350 liters of water it takes to create 1 liter of almond milk and about 150 liters of water to create 1 liter of oat milk, Schindlbauer said.
Rachel Adams joined Informa's Health & Nutrition Network in 2013. Her career in the natural products industry started with a food and beverage focus before transitioning into her role as managing editor of Natural Products INSIDER, where she covered the dietary supplement industry. Adams left Informa Markets in 2019.
Subscribe and receive the latest insights on the healthy food and beverage industry.
Join 30,000+ members. Yes, it's completely free.
You May Also Like
---