New tech innovations drive sustainability in agriculture, pea protein
New tech innovations drive sustainability in agriculture, pea protein
Here's how one company uses the Internet of Things (IoT) to help farmers conserve water, while a pea protein producer taps an innovative method to create a more sustainable product.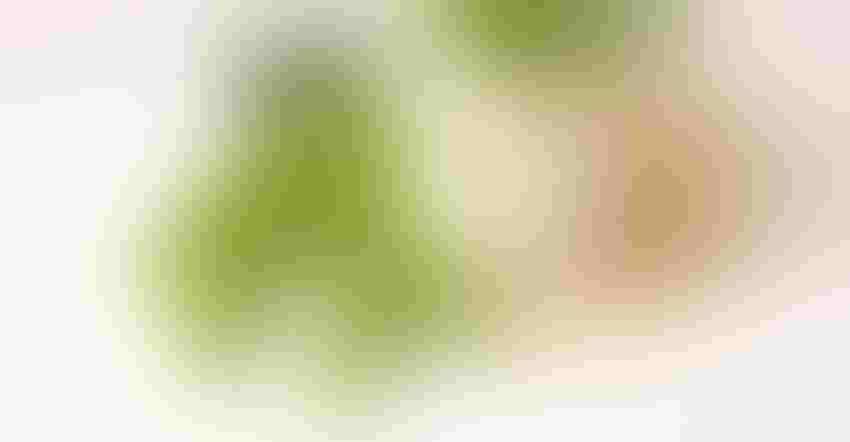 The impact of technology on the food and beverage landscape is profound. While the benefits of food technology can be seen across the supply chain and grocery aisles, its benefits have been particularly notable in the arena of sustainability.
Here, we dive into two tech advancements that are improving food production for a more sustainable future.
Conserving water in agriculture
KORE is a global provider of IoT connectivity, solutions and analytics services. "Our role is to simplify the complexity of IoT and help customers build, deploy, manage and scale IoT solutions across the globe," Romil Bahl, president and CEO of KORE, said.
In agriculture, KORE's technology is being used in partnership with GroundWorx, a wireless innovations and water conservation company, to help farmers better manage their resources and prevent loss.
Lucky Charm Farms, an avocado farm in San Diego, California, started using KORE/GroundWorx's technology in 2021.
"With a water bill of $260,000 a year, Lucky Charm Farms was looking for a way to conserve water to maximize production efficiency," John Haskett, owner of Lucky Charm Farms, said. "We also wanted to maximize the efficiency of our staff, decrease labor costs and manage the water salinity."
The soil sensors installed at Lucky Charm Farms track soil moisture, temperature and salinity and integrate with irrigation systems, he added. The farm started with two sensors in 2021, and by early 2022, added another 12 sensors.
"These 14 sensors placed across 105 acres gather water data every 10 minutes," Haskett said. "Every hour, the sensors connect with the cell tower and share the data gathered on water moisture and use. This proactive approach to soil condition monitoring allows us to only water when needed, decreasing water and labor costs at Lucky Charm Farms."
Haskett said old growth areas of the farm have seen a 10-15% reduction in water use since using the technology.
Improving pea protein
PIP International is a plant-based protein producer that uses an innovative process to create its pea protein. The process improves sustainability of the products by using 30% less water, as well as less heat and energy.
"The key method difference is that PIP uses a much gentler process by using less heat and time to encourage the proteins to separate as soon as possible," Christine Lewington, CEO of PIP International, explained. "Other methods prolong the separating of the proteins, which creates a difficult environment for the proteins to maintain their natural state."
The process also addresses some challenges that are common to pea proteins, such as chalky texture and an undesirable taste profile, to yield a product that is odorless and tasteless, Lewington maintained.
This is significant for food and beverage products that contain pea protein. "Over 70% of plant-based products fail because of poor taste and cost," Lewington said. "Manufacturers need a low-cost, sustainable and great-tasting product to finally gain broad consumer acceptance."
Rachel Adams joined Informa's Health & Nutrition Network in 2013. Her career in the natural products industry started with a food and beverage focus before transitioning into her role as managing editor of Natural Products INSIDER, where she covered the dietary supplement industry. Adams left Informa Markets in 2019.
Subscribe and receive the latest insights on the healthy food and beverage industry.
Join 30,000+ members. Yes, it's completely free.
You May Also Like
---