Sustainability and innovation: Keys to a better future – digital magazine
Sustainability and innovation: Keys to a better future – digital magazine
Food and beverage companies are taking steps to address climate change and other impacts to the planet by using sustainable ingredients and practices. That includes regenerative agriculture, analysis of the environmental impact it takes to bring a product to market and raising consumer awareness about certification programs and processes.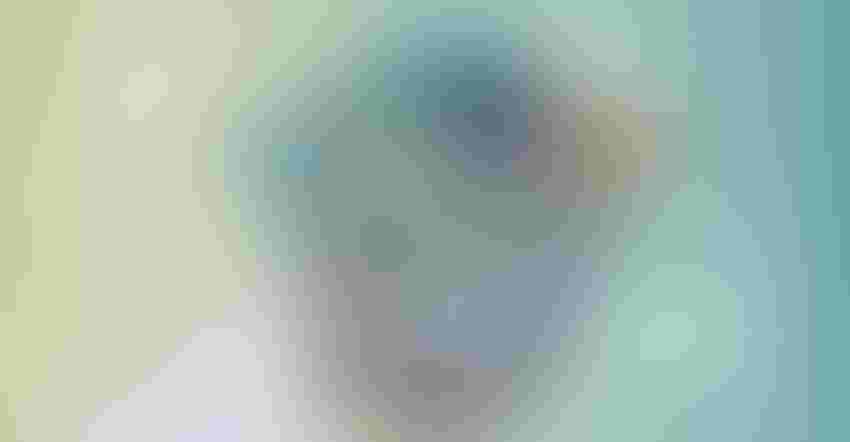 As consumers become more demanding and discerning when it comes to products that have minimal environmental impact, the food and beverage market can expect to see even more companies taking action to make their products more sustainable.
Companies are working to reduce their environmental footprint through their packaging and supply chains, new regenerative agriculture programs that support farmers in the long term, and third-party certifications that can help ensure the sustainability of agricultural products.
Take a deep dive into the ecological strategies that are paying off for companies in ways well beyond the bottom line in this free digital magazine. The articles include:
Viewpoint: Scores of F&B businesses lead the way on climate change
Forward-thinking food and beverage companies have a major consideration these days when it comes to ingredients—sourcing those that are sustainable and don't harm earth's natural resources. Popped Asian water lily seeds, which resemble popcorn, are but one outstanding example in the current market. Content Director Audarshia Townsend found that their appeal goes beyond unique flavor profiles with hints of beautiful global spices like cardamom, cinnamon and clove, and centers more on their ability to be a renewable resource, as the water lily plant is an annual crop with no need to clear land or use pesticides to grow them.
Sustainable ingredients and methods color today's most successful ecological ventures
How can we feed the world without destroying the planet? The future of food is sustainable agriculture, it seems, as companies across the size spectrum take steps to make their food supply more ecologically balanced. Many consumers are driving the movement through increasing concern about the environment when it comes to the products they purchase. Innovative companies are responding with planet-focused programs, like ADM's re:generations and RegenConnect from Cargill, Cindy Hazen found.
Embedding sustainability into a company's DNA: Essential to success
Runamok Maple and Honey, Benexia, and Cape Herb & Spice are all committed to planet-forward product solutions. They use strategies such as regenerative farming practices, recycling their packaging, and upcycling materials, and at their root, these companies believe that ecological practices are fundamental to their long-term success. Associate Editor Heather Carter explores the small contingency of industry players digging deeper when it comes to leading with their environmental efforts, prioritizing them as a purpose rather than talking points.
3 experts discuss impact of eco-friendly packaging, upcycled coffee, more on their products
Atomo Coffee is making "coffee without the coffee" by upcycling date pit byproducts, while Natalie's Juice is upcycling citrus peel to create sustainable packaging. Sayso is using 100% recyclable packaging and reducing shipping weight by shipping only the ingredients needed for its drinks. All three brands are committed to transparency and providing clear and concise information about their sustainability initiatives, as Melissa Kvidahl Reilly discovered. A message from each of the executives profiled here: There's no doubt about it that sustainability sells. According to a recent NielsenIQ study in conjunction with McKinsey & Co., 78% of U.S. consumers said a sustainable lifestyle is important to them.
Examples of sustainability takeaways for your business include:
Third-party certifications are important in determining the integrity of agricultural ingredients. Organic standards accepted globally include the USDA National Organic Program (NOP), the Canadian Organic Regime (COR) and the EU Organic Standard (EOS).
Industrial processes to develop protein concentrate and isolate products for the food industry typically require a significant amount of water.

Most green coffee production is tied to deforestation, carbon intensive growing practices and high water consumption.
Underwritten by:

Subscribe and receive the latest insights on the healthy food and beverage industry.
Join 30,000+ members. Yes, it's completely free.
You May Also Like
---