Upcycled ingredients for a circular food economy
Upcycled ingredients for a circular food economy
The nonprofit Upcycled Food Association discussed why upcycled ingredients are key to reducing food waste, increasing product sustainability and utilizing otherwise discarded items during SupplySide West 2022.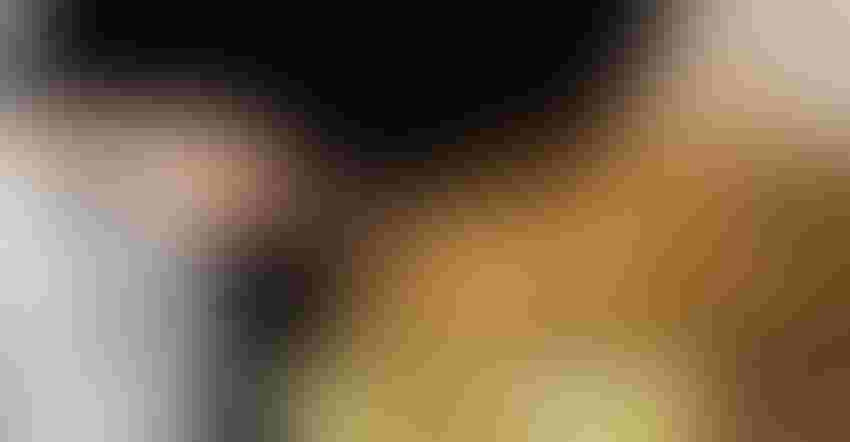 Reducing food waste, increasing product sustainability and finding new life for previously discarded ingredients are helping to drive consumer demand and market opportunities for upcycled products in the health and nutrition market.
Angie Crone, Interim CEO, Upcycled Food Association (UFA), led an illuminating conversation at SupplySide West 2022 with two of the organization's members—Eric Adams, founder and CEO, Dog & Whistle; and Paul Evers, CEO and co-founder, Riff.
The cost of food waste
Upcycled foods "use ingredients that otherwise would not have gone to human consumption, are procured and produced using verifiable food chains, and have a positive impact on the environment," according to the UFA.
"The nutrients within [upcycled] food never reaches one of the 34 million people, including nine million people in this country, who go to bed hungry every night," Crone said. "Every year, we waste about $408 billion dollars' worth of economic opportunity by wasting food."
"Upcycling can divert about 3.3 million tons of waste, creating $4.8 billion dollars in financial benefit annually," Crone added. "Additionally, we would be saving 869 billion gallons of water and 9.8 billion tons of carbon."
Sourcing and collaboration challenges
Riff created energy drinks using the cascara coffee bean, packed with natural caffeine, nutrients and antioxidants. However, Evers said, few large multinational companies were willing to translate cascara's nutritional value. As a result, about 70 billion pounds of the fruity pulp goes to waste each year.
Dog & Whistle is a Las Vegas-based pet food company that directly rescues food from distributors and restaurant partners in the city and converts it into a sustainable byproduct for dogs. The company also created Le Pup Café, where humans can have freshly made meals for their dogs. However, certain restaurants and distributors don't want to provide the food at a certain cost or for free. Nevertheless, Adams said, he experienced a 60% success rate with a large distributor in Las Vegas.
Educating industries and consumers
Seventy percent of consumers said they intend to purchase upcycled products once they understand them. Crone said that sales of upcycled products ballooned by 1,000% quarter over quarter, and online searches have increased by 128% since 2021.
It's also essential to Riff's brand. Having UFA's certification displayed on their energy drinks positions the company in the highly competitive energy beverage market. Riff also tells their upcycling story on its website, as a guest on podcasts, in press releases and with investors.
"The sense of purpose and mission is the differentiator," Evers said. "If we were just another energy drink, we would not be as successful as we have [been] in fundraising in the rate that we have."
Adams said that transparency is critical to Dog & Whistle's success because consumers can visit Le Pup Café and understand the process and ingredients.
"Educating our guests about where we're rescuing these foods from and highlighting the restaurants we're working with…it's a full circle," he said. "Now the consumer will go to the restaurants that are helping us out. We're helping each other out in the downtown community."
Winner of the New York Times Award for Outstanding Journalism, Kerra Bolton is a versatile storyteller across digital and traditional platforms and film. Kerra's work has been featured on CNN, Ebony, The Times of Israel, New Worlder Magazine, Eat Your World Blog and Now Magazine in Toronto. Her first job was in the world-renowned photography department in National Geographic magazine.
Subscribe and receive the latest insights on the healthy food and beverage industry.
Join 30,000+ members. Yes, it's completely free.
You May Also Like
---