Consumer expectations of bakery challenge clean label
Consumer expectations of bakery challenge clean label
Many consumers want breads that are fresh and have simple ingredients lists, while also expecting an unnaturally long product shelf life.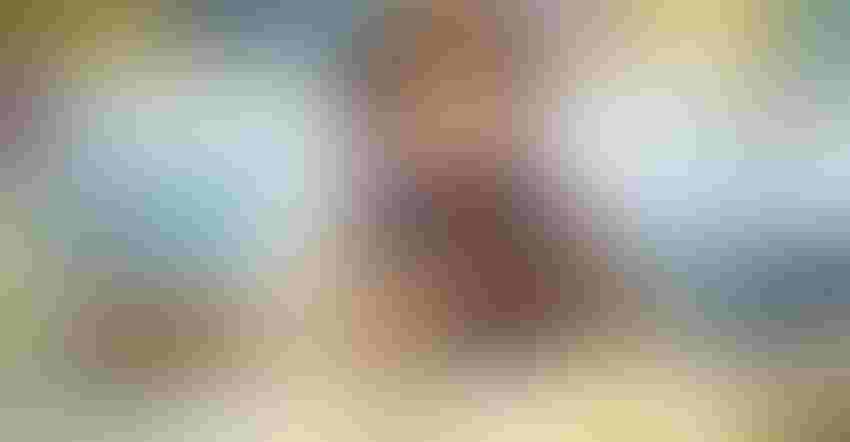 When it comes to bread, there's not much to dislike. Bread exists for every occasion, whether it's sandwich bread for a school lunch or a crusty sourdough loaf shared among friends over dinner.
Given that there's so much to love about bread, consumers have plenty of options to choose from when making purchase decisions, but some attributes are favored more than others.
Shoppers prefer breads that are fresh and have simple ingredients lists, according to bread-purchasing consumers recently surveyed by Bartek Ingredients. When buying bread for their families, 3 out of 4 consumers (76%) said they prefer breads that stay fresh for over a week. About half said they expect packaged, sliced breads from the grocery store to maintain a fresh taste (49%) and soft texture (51%) for at least two weeks from purchase. These findings highlight the importance of freshness, softness and taste when consumers decide which breads to buy.
More than one-third (35%) expect packaged, sliced breads from the grocery store to last more than two weeks before spoiling. And 1 in 5 (21%) expect these breads to maintain fresh softness for more than two weeks. However, 6 out of 10 (60%) said they think these breads contain too many artificial ingredients. So, while preventing spoilage appears to be a major expectation for bread consumers, they're also concerned about the wholesomeness of these products.
For commercial bakers large and small, these findings strongly suggest that freshness and label simplicity present as many opportunities as they do challenges. On the one hand, dough conditioners and mold inhibitors enable breads to maintain softness and extend shelf life. On the other hand, these components can sometimes run afoul of consumer preference for simple, understandable ingredients in breads. In fact, 69% of the bread consumers surveyed said they prefer breads with simple ingredients lists, and 25% said they only consume ingredients they recognize or can pronounce.
This growing preference for "clean label" simplicity in foods is largely based on consumer perceptions. Increasingly, these perceptions are shaped by research done by consumers themselves. In fact, bread consumers in this survey said they turn to search engine results (42%) and social media (28%) as authoritative sources about which foods and ingredients to avoid. Particularly, over one-third (35%) said they view the Whole Foods Banned Ingredients List as similarly authoritative.
Editor's Note: This article continues in the "Fresh baked: Blue ribbon strategies for the bakery aisle" digital magazine. Click the link to finish reading, as well as accessing other timely articles on the category.
Over the past several years, Mohammad Emami has been working in various functions in the food and beverage industry, such as R&D, quality assurance (QA), operations and marketing roles. Today, he is senior product manager at Bartek, contributing to the company's key growth initiatives for malic and fumaric acid within the food, beverage, and health and wellness markets. Emami's previous roles were with GLG Life Tech Corp., The Oppenheimer Group, and Comensoli Foods.
Subscribe and receive the latest insights on the healthy food and beverage industry.
Join 30,000+ members. Yes, it's completely free.
You May Also Like
---