Better-for-you options appeal within the soft drinks market
Better-for-you options appeal within the soft drinks market
In recent years, the soft drinks industry—especially categories such as carbonates, chilled juice, and energy drinks—has found itself subject to negative publicity due to health concerns.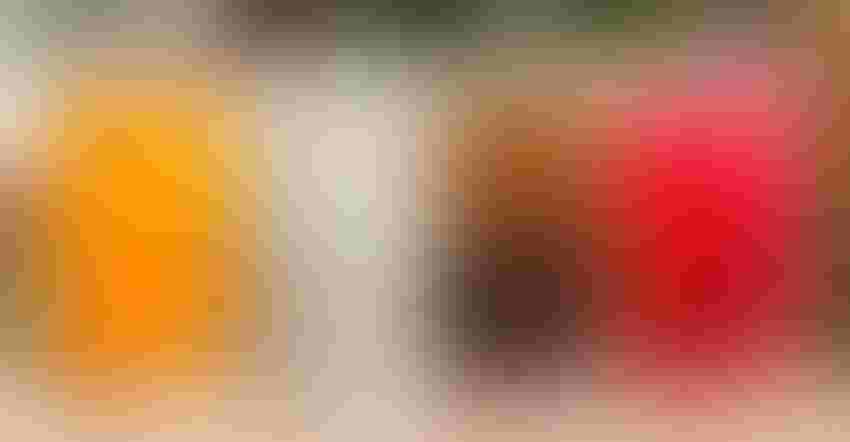 This article is part of Food & Beverage Insider's July Healthy Beverage theme that explores opportunities and innovation in the beverage sector. Throughout the month we will provide industry insight into growth categories, investigate novel clean ingredients and formulation strategies, address regulatory compliance and toast successes. 
Today's consumers are more conscious about the ingredients that go into their favorite beverages, paying close attention to those that are deemed detrimental to health, ranging from high sugar content and artificial ingredients to certain energy-boosting ingredients.  
An emerging trend before the pandemic and boosted in its wake, consumers are re-evaluating their diets as they look to improve their health. This is something the beverage industry must respond to, reformulating products so brands can position products as guilt-free and conveniently nutritious. In some instances, this can also help make beverage categories appear more premium, helping reinvigorate categories sometimes associated with routine and inertia.  
Beverage brands should take a two-pronged approach to formulation from an ingredient perspective. First, focus should be on green and clean formulation, with consumers wanting ingredients deemed to be real and authentic; this means natural flavors, sweeteners and energy sources over artificial counterparts. Second, consumers want functional ingredients they associate with offering a convenient health boost—think added minerals and nutrients, pre- and probiotics, energy boosters and botanicals aimed at improving mood or aiding relaxation. As focus remains on maximizing wellness in a post-pandemic society, brands need to focus on reformulation to help modernize product categories.  
Health and wellness top of mind 
Although consumers were conscious about their health prior to the pandemic, the last year-plus has significantly influenced attitudes toward diet as consumers look to minimize their vulnerability to disease and illness. Proprietary FMCG Gurus research conducted in 2021, for instance, found 76% of consumers plan to eat and drink more healthily over the next 12 months. Of these consumers, 60% say they plan to reduce their sugar intake, while 6% say this in relation to consumption of fizzy drinks. This data indicate that while only a small percentage of consumers have specifically identified soft drinks as a category they wish to cut back on, industry will also be impacted by those looking to reduce sugar intake in general.  
Prior research also showed a consumer desire to cut back on certain soft drink categories. A 2019 survey showed consumers were already looking to reduce their intake of carbonates (37%), juice (38%) and energy drinks (27%). The reality is, certain beverage categories will continue to be impacted by health concerns over the foreseeable future. In order to respond to this, the beverage industry needs to focus on improved product formulation, looking to minimize the use of "bad" ingredients in products and maximize the use of "good" ingredients based on current trends.   
Research conducted in 2021 also indicated consumers are more label-conscious than ever; 63% of global consumers say they have been more attentive to product labels over the last 12 months. When asked why, increased concern over health as a result of COVID-19 was the main reason given (62%). As consumers pay increasing attention to both the length and contents of ingredient decks, simpler and more recognizable ingredients will draw in these health-conscious shoppers. 
Thirst for natural 
"Natural" formulation is of high importance to consumers, with 70% saying they have become more attentive to natural ingredient claims over the last 12 months. Nearly 3 in 4 (74%) say it is important that food and drink products are 100% natural; 53% say it is important that soft drinks specifically be 100% natural. In addition, more than half (51%) of consumers say they are concerned about hidden ingredients in products. This is especially important in the soft drinks industry, where there has been much attention paid to complex labeling disguising ingredients. This is something that will drive demand for products that are deemed to be green and clean, especially as other claims such as plant-based (38%), vegan-friendly (24%), additive-free (79%) and minimally processed (59%) appeal to many. Soft drink brands should look to streamline ingredients where possible and place emphasis on the use of real and authentic ingredients. Of course, it is important that the use of any natural ingredients does not compromise on sensory appeal.  
While appealing to consumers based on what a beverage lacks is an important strategy, drink brands should also look to promote the use of functional ingredients within products to position them as conveniently nutritious. FMCG Gurus research conducted in 2021 found 47% of global consumers are seeking out beverages that boost their immune health as a result of COVID-19. Meanwhile, research conducted a year earlier found 56% of people were researching different ingredients that can boost their health, a number sure to have risen since.  
This means active claims around ingredients will appeal to health-conscious individuals, especially as the convenient format of many beverages will be seen as ideal for boosting wellbeing. Consumers associate a variety of ingredients with boosting their immune system, such as vitamin C (78%), protein (78%), probiotics (78%) and omega-3 (76%). Such ingredient claims—either naturally occurring or fortified—will appeal across many beverage categories. Again, this creates the opportunity to help reinvigorate product categories, as has been seen with coffees, teas and sparkling waters, to name a few.  
It is crucial that brands offer information around their ingredients—both those their product contains and those it lacks—to offer maximum transparency around any health claims being made. Better-for-you soft drinks with functional ingredients, no added artificial colors or flavors, and low in sugar will continue to be in demand, and as the options increase, so too will consumer scrutiny.
For more insights into the booming healthy beverage market, download the "Raise a glass: Innovation in healthy beverages" digital magazine. 
Mike Hughes is head of research and insight at FMCG Gurus. For more information, please contact [email protected]. 
Subscribe and receive the latest insights on the healthy food and beverage industry.
Join 30,000+ members. Yes, it's completely free.
You May Also Like
---