Category insights: Better-for-you beer
Category insights: Better-for-you beer
COVID-19 took the buzz out of the global beer market in 2020 as restaurants, breweries and tasting rooms were forced to drastically reduce or even shutter operations; however, analysts predict market opportunities in several key beer categories.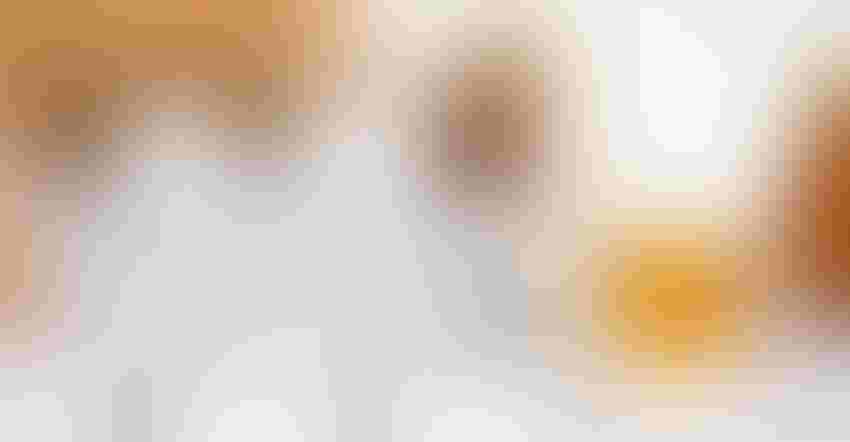 This article is part of Food & Beverage Insider's July Healthy Beverage theme that explores opportunities and innovation in the beverage sector. Throughout the month we will provide industry insight into growth categories, investigate novel clean ingredients and formulation strategies, address regulatory compliance and toast successes.
Beer is one of the most popular alcoholic beverages consumed around the world, with its origins dating back thousands of years to Mesopotamia. Commonly produced with fermented cereal grains, hops, water and yeast, ingredients such as fruits, herbs and spices also can be used to add flavor and notes to beer. All beer falls under two styles—lagers and ales—and there are literally hundreds of substyles (think porters, stouts, double IPAs, bocks etc.) depending on ingredients, color, bitterness, alcohol by volume (ABV), fermentation process, etc.
An Allied Market Research report valued the global beer market at US$593 billion in 2017 and projected it to reach $685 billion by 2025, growing at a compound annual growth rate (CAGR) of 1.8% from 2019 to 2025. However, the industry was heavily impacted by the pandemic. According to the global alcohol trade organization IWSR, global beer sales declined 9% in 2020 as on-premise sales dried up and brands either scaled back operations or shuttered completely. That said, there are some bright spots.
While on-premises beer sales experienced a downturn, home consumption and online sales of beer increased around the world as consumers washed down tasty suds from established beer brands as well as local and regional craft breweries.
As noted by Laura Swain, Food & Beverage editor at London-based trends intelligence agency Stylus, amid the turbulence, many consumers gravitated toward healthier, lighter brews, while beer brands invested in sustainable production and championed social justice.
Organic rising
Driven by increased consumer demand for clean, transparent and sustainable products, U.S. organic sales soared to new highs in 2020, jumping a record 12.4% to $61.9 billion, marking the first time total sales of organic food and non-food products have surpassed the $60 billion mark, according to the 2021 Organic Industry Survey released by the Organic Trade Association (OTA).
The continued rise of organic creates opportunities for beer brands to gain a foothold in the organic beer space. According to Transparency Market Research, rising awareness about organic beer's benefits over conventional beer is driving demand, and organic brews are gaining favor among women looking for low-calorie beers with lower alcohol content. Additionally, the emergence of local breweries and increasing popularity of non-alcoholic organic beer among the younger population is promoting the sales of organic beer across the globe.
The market research firm noted higher prices, low shelf-life (as compared to conventional beer), and socio-religious and cultural factors preventing beer consumption all contribute to market constraints. Nevertheless, new product development, collaboration with commercial channels such as hotels, restaurants, beer shops, pubs, beer cafes and mega events is expected to drive the market.
Myriad players in the global organic beer market range from well-known brands such as Samuel Smith Old Brewery, Lagunitas Brewing Co. and Aslan Brewing Co. to smaller, yet thriving, brands like Bison Brewing Co., Butte Creek Brewing Co., and Eel River Brewing Co. That said, big beer brands also are capitalizing on consumer thirst for organic.
Anheuser-Busch took up the organic mantle in February 2018 with the introduction of Michelob ULTRA Pure Gold, a USDA Organic light lager with organic ingredients sourced from the finest farms. At just 85 calories, 2.6 carbs and a superior golden taste, Michelob ULTRA Pure Gold was the first organic beer from a national brewer. In April 2021 the brand announced ULTRA Pure Gold is now brewed with 100% renewable electricity from solar power. The announcement marks a major sustainability milestone for Michelob ULTRA Pure Gold, as it is the first beer within the Anheuser-Busch U.S. portfolio to make this distinction.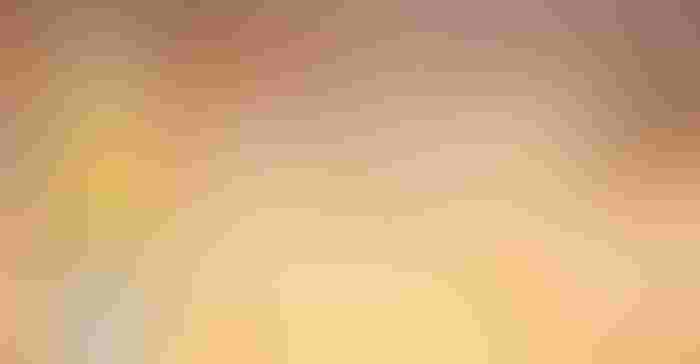 In April 2021, Molson Coors launched its first USDA Organic beer, Coors Pure, a light lager made with organic hops, organic barley and water. The beer, containing only 92 calories, 3.5 carbs and zero sugar, is light and effervescent with a clean finish and minimal aftertaste.
Low- to no-alcohol on tap
Sober-curious is all the rage, and beer brands are responding to requests for low- to no-alcohol options. As noted by Swain in Stylus' proprietary "Beer + Cider 2021 Sector Outlook," the 0% ABV market is growing globally, despite the dip in worldwide sales. Additionally, beer brands are developing lighter, wellness-focused beer options for the growing segment of health-conscious drinkers.
IWSR's "No- and Low Alcohol Strategic Study 2021," reported the no- to low-alcohol beer and cider category commands a 92% share of the total no- to low- alcohol segment. In the U.S., off-premise sales of non-alcoholic beer grew 38% to $188 million in 2020 and is expected to grow 9.7% annually through 2024. In another analysis, IWSR noted while non-alcoholic beer has existed for decades, in markets like the U.S., non-alcohol beer has been premiumized through the release of no-alcohol versions of non-lager styles, long the domain of non-alcoholic beer. More recent non-alcoholic styles such as IPAs, stouts or porters are starting to make an impression, driven particularly by new challenger brands, many of which are not linked to traditional brewing.
Launched in 2017, Partake Brewing is a non-alcoholic craft beer brand that focuses on flavor, health, socializing and inclusivity for people who choose not to drink alcohol, whether out of need or, increasingly, as a lifestyle choice. The brand was founded by Ted Fleming after a diagnosis of Crohn's disease led him to give up alcohol. He turned to drinking non-alcoholic beer to maintain the connection and interaction that comes with social drinking, but the lack of variety and taste inspired him to brew his own. Partake now brews a variety of craft non-alcoholic beers boasting great taste and low calories—10 to 30 calories depending on beer type. In September 2020, the company raised $4 million in series A funding round to help support its category leadership expansion in the U.S.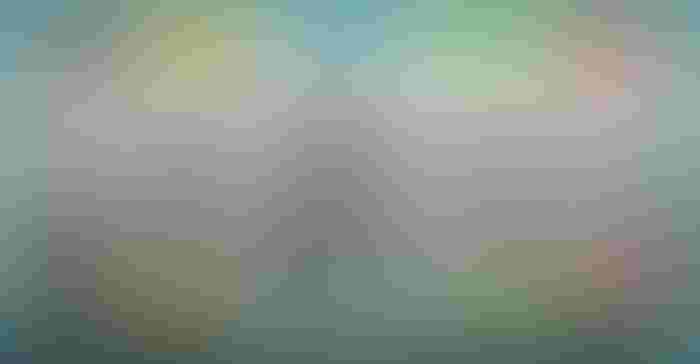 In July 2021, Flying Dog Brewery entered the non-alcoholic party with the introduction of its Deepfake Non-Alcoholic IPA, the newest addition to its year-round lineup. Using Mosaic, Simcoe and Centennial hops, Flying Dog's innovative brewers crafted a 0.5% ABV smooth-drinking brew with an aroma and flavor profile dominated by hop notes of orange, grapefruit, mango and passionfruit. "Choosing a non-alcoholic beer shouldn't mean suffering through a tasteless, watery imposter," said James Maravetz, vice president of marketing at Flying Dog Brewery. "Deepfake gives you the satisfaction of drinking a real beer, without the added calories and alcohol. It would fool anyone."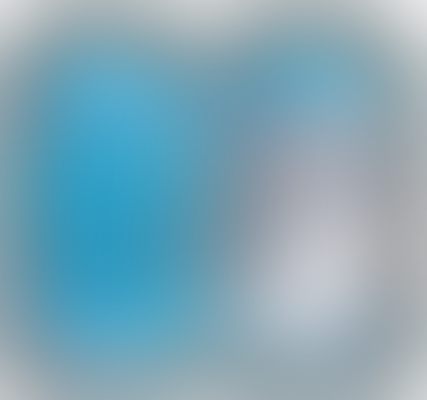 What's on tap?
Market opportunities abound for beer brands looking to serve up healthier options to thirsty consumers. From organic to no- to low-alcohol, low-calorie and low-carb, the possibilities are endless. That said, consumers also are aligning themselves with brands that share their social and eco-consciousness.
Swain noted beer brands have doubled down on their sustainability initiatives, reducing carbon emissions and cutting down even further on packaging waste. Breweries are collaborating across the world to raise awareness and funds for social justice and COVID-related causes. Specifically, Scottish beer producer Brewdog has committed to reducing its carbon emissions to net-zero by September 2022. Its current crowdfunding initiative Equity For Punks: Tomorrow will see all funds go toward a number of sustainability projects across its global operations, including investment in wind and solar power, CO2 recovery, recycled and recyclable packaging innovation, electric vehicle fleets and converting waste ingredients into energy sources. It is also planting a 2,000-acre forest in Scotland to offset carbon emissions and to produce materials for packaging.
AB InBev is working with Australian metals producer Rio Tinto to create low-carbon aluminum cans produced using renewable hydro-power and recycled metals. These cans use 30% less carbon to produce than using traditional can production techniques. Meanwhile, plastic reduction across the beer sector is moving apace, with Dutch brewer Heineken the latest to roll out new "green grip" recyclable and compostable multipack rings across all of its U.K. canned beers in 2020, removing 512 tons of plastic from supermarket shelves.
Finally, purposeful partnerships are imperative, Swain noted. In 2020, beer brands came together across borders to raise funds for worthy causes and awareness around important issues. In June, San Antonio brewery Weathered Souls Brewing Co. launched its Black is Beautiful campaign to raise awareness around racial injustice. It invited brands across the world to commit to creating a stout beer and donate the proceeds to organizations that support equality and inclusion. So far, 1,221 breweries across all 50 U.S. states and in 22 countries have agreed to take part.
To learn more about the trends shaping not just beer but the beverage category as a whole, be sure to check out Food & Beverage Insider's latest digital magazine, covering innovation and formulation across the healthy beverages market.
Subscribe and receive the latest insights on the healthy food and beverage industry.
Join 30,000+ members. Yes, it's completely free.
You May Also Like
---