Coffee could lower risk of cardiac arrhythmia
Coffee could lower risk of cardiac arrhythmia
In one of the largest studies of its kind, coffee consumption has been linked to lower risk for cardiac arrhythmia.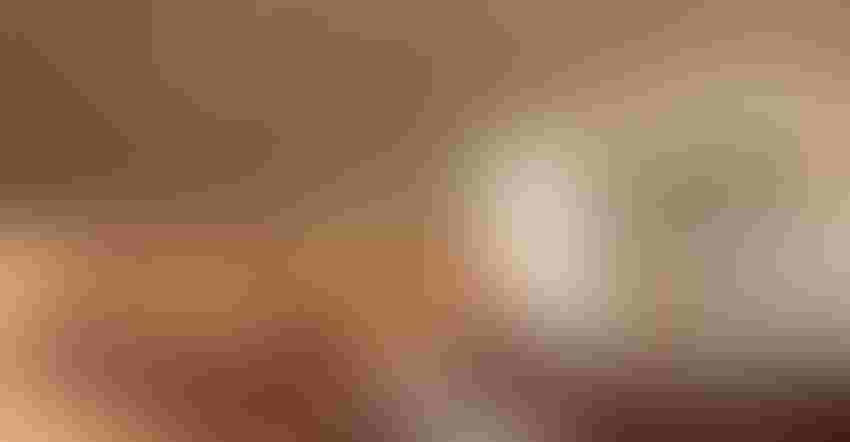 Millions of people wake up each day and pour themselves a cup of coffee. Because it is so widely consumed, coffee has also been the subject of a substantial amount of research into its potential benefits and risks, often with varying results. Now, yet another study on coffee consumption—the largest of its kind, according to the study's authors—points to unexpected benefits from one's daily brew.
Seeking to understand whether coffee can cause increased risk of heart arrhythmia, researchers at University of California, San Francisco (UCSF) studied data from nearly 400,000 participants (JAMA Intern Med. 2021;181[9]:1185-1193). The results showed not only that coffee consumption was not associated with higher risk of arrhythmia, but in fact lowered that risk.
The study examined longitudinal data from the UK Biobank between Jan. 1, 2006, and Dec. 31, 2018. After exclusion criteria were applied, 386,258 individuals were available for analyses, with just over 52% female, and a mean age of 56 years old.
Based on these analyses, not only did the researchers fail to link coffee consumption with increased risk of "cardiac arrhythmia, including atrial fibrillation or flutter, supraventricular tachycardia, ventricular tachycardia, premature atrial complexes, and premature ventricular complexes," but instead found each cup of coffee consumed per day equated to a 3% lower risk of such adverse events.
"In this prospective cohort study, greater amounts of habitual coffee consumption were associated with a lower risk of arrhythmia, with no evidence that genetically mediated caffeine metabolism affected that association," the authors concluded.
"[W]e found no evidence that caffeine consumption leads to a greater risk of arrhythmias," noted Gregory M. Marcus, M.D., one of the study's authors. "Our population-based study provides reassurance that common prohibitions against caffeine to reduce arrhythmia risk are likely unwarranted … Coffee's antioxidant and anti-inflammatory properties may play a role, and some properties of caffeine could be protective against some arrhythmias."
Food & Beverage Insider insights
Coffee, along with tea, is one of the world's oldest and most-consumed functional beverages. Already naturally containing caffeine for energy and antioxidants, coffee has found itself as a perfect vehicle for continued innovation and added functionality, including the additions of pre- and probiotics, adaptogens, vitamins and minerals and protein.
Building off coffee's inherent benefits is a wise place for brands to start when formulating coffee-based products. The global coffee market is already enormous, and expected to continue to grow; Research and Markets estimated the market to grow to US$135 billion by 2024, at a 5.32% compound annual growth rate (CAGR) from 2020-2024. In such a large, crowded market, differentiation is key, whether by means of added inclusions, novel formats, innovative flavors and more.
But while innovation is key, so too is knowing how to make consumers feel good about their food and beverage habits. Highlighting the natural benefits of the base ingredient—coffee—allows consumers to drink their brews with the confidence that the energy or other benefits they seek are not coming at the expense of other areas of their health.
Whether brewed at home, grabbed from a café or straight from a ready-to drink (RTD) bottle, coffee will continue to dominate the functional beverages landscape, especially as on-the-go drinking occasions return in the wake of COVID-19. While brands and formulators continue to innovate, playing on the benefits already inherent in coffee is an easy place to start to draw in consumers. 
Subscribe and receive the latest insights on the healthy food and beverage industry.
Join 30,000+ members. Yes, it's completely free.
You May Also Like
---