Novelty and indulgence shaping tea drinks in Asia-Pacific
Novelty and indulgence shaping tea drinks in Asia-Pacific
From cheese or fruit tea to matcha and sweetened bubble tea, herbal beverages trending in Asia-Pacific will likely fill U.S. cups soon.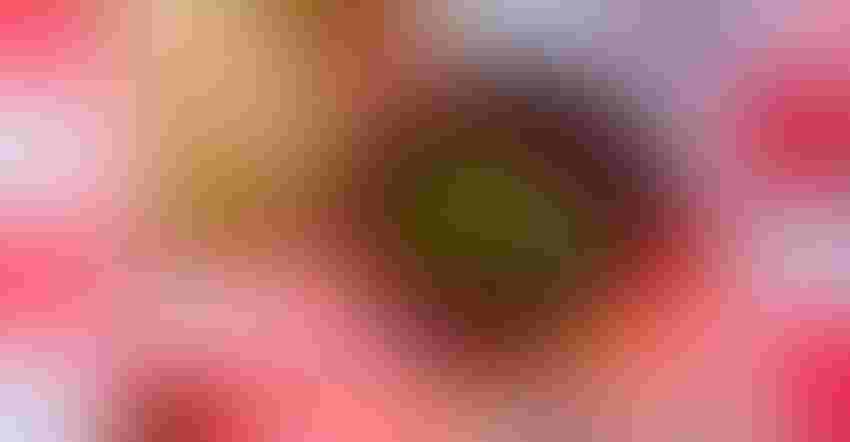 Brewed from high-quality tea leaves mixed with ingredients and toppings, such as fruit and whipped cheese, new-style tea drinks are driving the recent growth of coffee and tea retail chains in Asia Pacific.
Japan: Indulgence-driven substitution for coffee and desserts
Seen as replacements for coffee and desserts, new-style tea beverages are gaining traction in Japan. Traditionally, coffee is one of the most popular caffeinated drinks, but it has gradually gone downward since younger consumers are eager to explore more novel and indulgent drinks. According to Euromonitor International, year-over-year foodservice volume growth for coffee is decelerating, down from 4% in 2015 to just 1% in 2019. Bubble tea is benefiting from this development, with consumers switching from coffee to new-style tea drinks. Moreover, Japanese consumers have started to treat these beverages as a healthier alternative to desserts, broadening usage occasions.
Many companies are tapping into this fast-growing niche. Local company Ito En established several teahouses concentrating on new-style tea drinks, such as Matcha, and accompanying snacks in addition to its renowned Japanese tea products. Nayuki set up its first café in Osaka in June 2020, introducing its fruit tea to Japanese consumers. Meanwhile, Starbucks reopened its Teavana store with exclusive offerings like Yuzu Tea in Tokyo in July 2020. Such robust development will continue to shape the bubble tea industry in Japan.
Southeast Asia: Sweetness renovation
In Southeast Asia, new-style tea drinks are renovating bubble tea. Southeast Asians are passionate about sweetened beverages, with high demand for drinks like Milo in Singapore or Thai milk tea in Thailand. Because of this, most shops in the region are filled with mainstream bubble tea, like brown sugar beverages.
The growing presence of new-style tea drinks now offers consumers additional options to their sweetened bubble tea beverages. Since opening their first overseas outlets in 2018, HeyTea and Nayuki are winning over Singaporeans. Their success can be attributed to the options for customers to choose their preferred amounts of sugar in beverages, as well as the highly Instagrammable cafés.
To read this article in its entirety, check out A new kind of brew: Innovations in coffee and tea – digital magazine.
Peter Wong is a research analyst at Euromonitor International with a focus on drinks and tobacco as well as services and payment industries. Based in Hong Kong, he has nearly five years of experience in the industry. Wong drives strategic research across sectors through market sizing, forecasting and competitor landscaping. He also offers thought leaderships on multiple industries and topics. Prior to joining Euromonitor, Wong worked at a leading global market research company in Hong Kong and Taiwan, performing retail measurement, as well as quantitative and qualitative marketing research.
Subscribe and receive the latest insights on the healthy food and beverage industry.
Join 30,000+ members. Yes, it's completely free.
You May Also Like
---