Sexier citrus and true-to-fruit beverage flavor trends
Sexier citrus and true-to-fruit beverage flavor trends
Flavors such as yuzu, key lime, calamansi, kumquat, hibiscus, ginger and turmeric are among the leading citrus and botanical options in beverage innovation.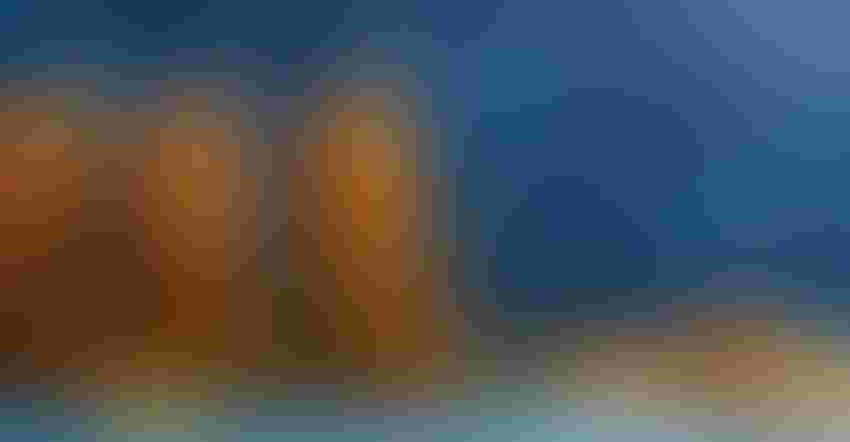 The variety of flavors emerging in the beverage sector is a good sign that the industry continues to evolve. Health and wellness manifests in flavor profiles, as some brands try to convey that their product has a lower sugar content, natural sweeteners, or a portion size or nutritional profile that gives consumers permission to partake.
Some products want to be perceived as better-for-you or natural and use flavor as a mechanism to communicate their intended position, even though many flavors aren't relegated to a specific category or product type.
In the "sexier citrus" category, blood orange has become relatively mainstream, though we at Imbibe would still classify it as more dynamic and sexier than a traditional orange flavor. Flavors we are tracking (and you should be, too) in this grouping include yuzu (which has seen 49% growth as a Google search term in the past 18 months), key lime (49% growth), calamansi (49% growth) and kumquat (22% growth). Other true-to-fruit flavors on our radar because of increased sample requests and/or product launches include guava, persimmon and fig.
Botanical
Botanical flavors have surged in popularity because they give the perception that plants or herbs are present in a product—though that's not always the case. They often deliver a pleasant accent to a more dominant flavor, thereby avoiding the alienation of consumers with overt obscurity. With the popularity of botanical flavors, it's no surprise that many companies have already launched or plan to launch drinks in this flavor category.
Evian's Sparkling Mind mineral water incorporates ginger, basil and mint into its magnesium- and zinc-fortified line. Ruby Hibiscus Water is a 2021 launch leaning heavily on hibiscus for both color and flavor. Better-for-you soda startup Culture Pop showcases rosemary as the tertiary flavor (following watermelon and lime) in one of its SKUs.
We expect the list to grow, especially for products that tout ginger and turmeric, as these flavors continue to prevail across categories, predominantly in juice, coffee, tea and cocktail mixers. While our botanical flavor library, driven by customer requests, includes the two frontrunners, it also contains flavors such as lemongrass, hibiscus, orange blossom, various types of mint, elderflower, chamomile, clove, basil, cardamom, rosemary and lavender.
Health and wellness as a macro trend was only accelerated and amplified by the pandemic, which is still not fully in the rearview mirror. Across North America, Europe and Asia-Pacific, consumers are looking to improve their health through lifestyle changes, and some of those changes may be achievable through identifying beverages that support their goals, quench their thirst, deliver the taste and texture they expect—and in some instances, make them feel like they're a part of a movement or community.
As we continue to design custom and trend-forward flavors, ingredients that support resonant nutritional profiles and commercially viable products that push the industry forward, we will keep our industry partners in mind and share what we know so that you can innovate, meet consumers where they're at and give them experiences they didn't know they were craving.
This piece is excerpted from a longer article, "The future of functional beverages: Botanicals, -biotics, barely-there sweeteners," which can be read in full by clicking the link to the "Raise a glass: Innovation in healthy beverages" digital magazine.
Since joining Imbibe more than five years ago, senior marketing manager Ilana Orlofsky has led the charge for numerous marketing initiatives that have helped clarify and amplify the company's voice and presence in the marketplace. She embodies the organization's value of building bespoke products as she delivers custom presentations laden with market and consumer insights to inform innovation pipelines for beverage brands of all sizes, and at conferences. With a bachelor's degree from Washington University in St. Louis, Orlofsky has continued her education through various marketing-specific certificate programs at DePaul, Harvard Business School and Cornell University.
Subscribe and receive the latest insights on the healthy food and beverage industry.
Join 30,000+ members. Yes, it's completely free.
You May Also Like
---