CPG brand experts weigh in on clean label colors and flavors
CPG brand experts weigh in on clean label colors and flavors
From taste, appearance and shelf life to chemical composition, achieving a finished product's color and flavor naturally rather than artificially poses challenges to formulators.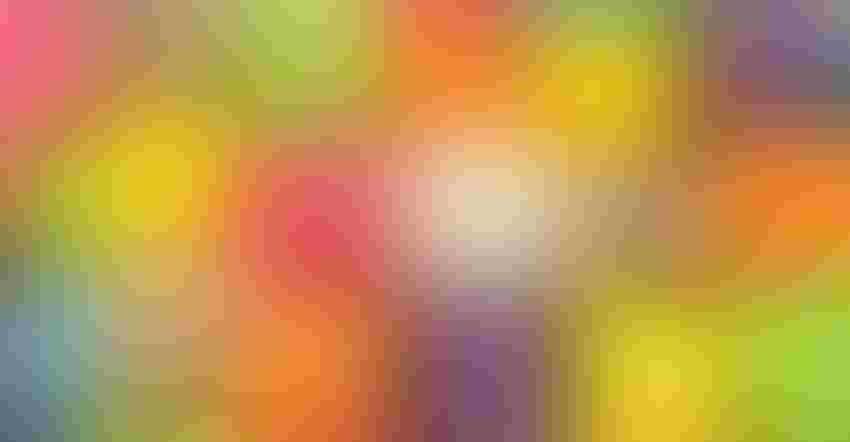 According to Pew Research Center, about half of U.S. adults are health-oriented eaters, meaning they choose foods all or most of the time because they're healthy and nutritious. These shoppers are looking for health attributes and whole foods, as well as certifications like organic and non-GMO.
Increasingly, consumers are defining a healthy food by what it doesn't have—namely, artificial colors and flavors. In fact, Pew found among health-oriented eaters, 40% stated they avoid artificial colors, and approximately 70% of U.S. adults believe food and beverages with artificial color pose at least some health risk for the average person over the course of their life.
Food & Beverage Insider asked representatives from two brands to comment on natural color and flavor considerations.
Scott Fryer, marketing director-growth initiatives, Sun-Maid: One of the biggest formulation challenges is achieving the ideal color. Natural colors perform differently depending on factors like the application, pH and acid levels. The developer must understand the chemical makeup of the end product, which is what helps create a prototype when using natural colors. The stability of a natural color is something we consider. Colors fade throughout shelf life and there's a learning curve to anticipating what that means for the formulation. On top of the chemical challenges we face in order to achieve the right color, we also strive to achieve a taste that consumers expect.
Dave Mortemore, product development manager, Bubbies: We've also encountered the challenge related to natural colors lightening or fading over time. This may lead to increased dosage to obtain a vibrant finished product color which can sometimes add an unwanted flavor to the finished product. It can be challenging to find that balance between desired flavor and color that will hold up on shelf.
When suppliers produce a natural flavor of a specific item, they blend a variety of components to duplicate the real flavor. Because every manufacturer has a different, unique interpretation of what represents the real flavor, there can be a high degree of difference between suppliers. There are also challenges with how each natural flavor reacts with the other ingredients in the formula to achieve the desired flavor profile. Often it will take a combination of natural flavors, sometimes from multiple suppliers, to achieve the target flavor.
To read this article in its entirety, check out the Winning strategies for natural colors and flavors – digital magazine.
Melissa Kvidahl Reilly is a freelance writer and editor with 10 years of experience covering news and trends in the natural, organic and supplement markets. She lives and works in New Jersey. 
Subscribe and receive the latest insights on the healthy food and beverage industry.
Join 30,000+ members. Yes, it's completely free.
You May Also Like
---