Natural colors: A rainbow of opportunity
Natural colors: A rainbow of opportunity
Consumers are actively seeking natural colors, tasking formulators with solutions that can span products ranging from beverages and ice cream to plant-based meats.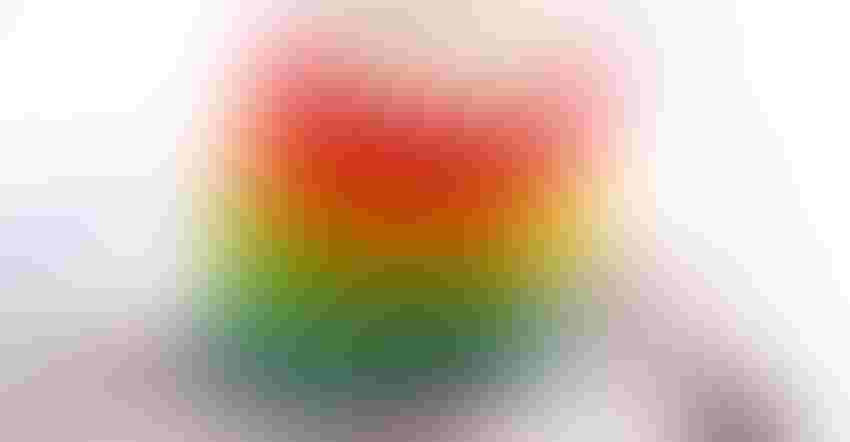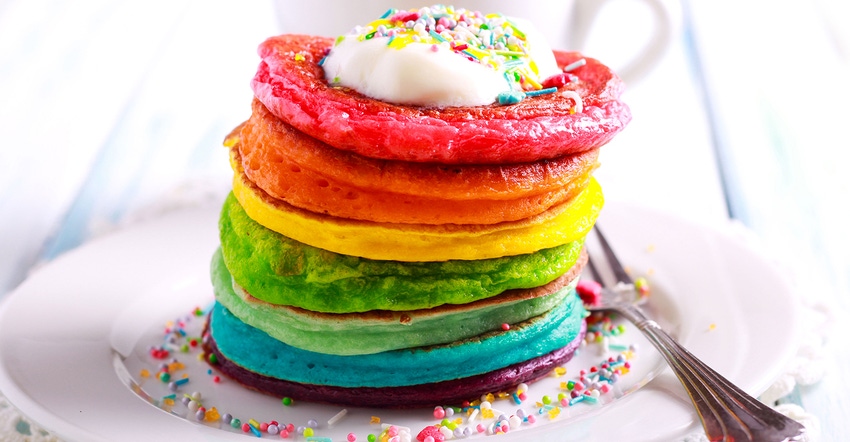 Rainbows are among the most prized natural phenomena. We often stop to marvel or take a picture. And though a rainbow is limited to seven colors, its appearance rarely fails to be appreciated.
Foods and beverages that are appropriately and naturally colored may also get a wow response, especially in this age of social media. Innovations in the development of natural colors are expanding the realm of possibilities to colors that are not only more realistic, but in some cases even larger-than-life. However, knowing how to use natural colors successfully in formulations is key to the product's success because, unlike their synthetic counterparts, they are more vulnerable to their surroundings.
Colors have many enemies that threaten to diminish them. While artificial colors are stable in various light and heat conditions, "natural colors have different stability within different food process parameters," said Nathalie Pauleau, global product manager, Natural Colors, Naturex (part of Givaudan). As an example, because of the difference in pH, the same natural red pigment used for making a strawberry ice cream could not be used in a red fruit juice drink.
Jeannette O'Brien, vice president, GNT USA, advised that beyond pH, it's important to consider density and fat content as well as how the product will be processed, packaged and merchandised. Shelf life of a product is increased when it is packaged in a way that inhibits oxygen and light.
Colors for plant-based products
Plant-based meat and dairy products are proving hugely popular not just among vegetarians and vegans but also among the vast number of flexitarians. In fact, Nielsen research last year showed as many as 98% of those who buy meat alternatives also purchase meat.
The growth of the plant-based food market keeps research and development (R&D) challenged to provide color that meets consumers' expectations. "Around 95% of new meat alternative product launches contain color solutions from natural sources, and more specifically, from plant-based coloring foods," Pauleau said, citing proprietary Mintel data. Natural reds for developing meat analogues are in demand to provide color transformation as plant-based analogues are cooked.
To read this article in its entirety, check out the Winning strategies for natural colors and flavors – digital magazine.
Cindy Hazen has more than 25 years of experience developing seasonings, dry blends, beverages and more. Today, when not writing or consulting, she expands her knowledge of food safety as a food safety officer for a Memphis-based produce distributor.
Subscribe and receive the latest insights on the healthy food and beverage industry.
Join 30,000+ members. Yes, it's completely free.
You May Also Like
---