Study shows avocados good for the gut
Study shows avocados good for the gut
A recent study indicates avocados could play a role in developing and maintaining a healthy microbiota.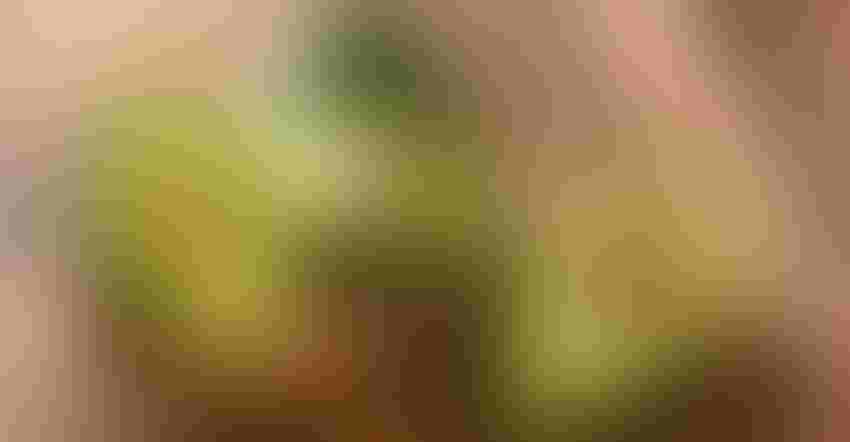 Good news, Millennials (and everyone else): That avocado toast may not just be good for the soul, but the gut as well. A recent study, "Avocado Consumption Alters Gastrointestinal Bacteria Abundance and Microbial Metabolite Concentrations among Adults with Overweight or Obesity: A Randomized Controlled Trial," published in The Journal of Nutrition concluded "nutrient-dense [avocado] affects digestive physiology, as well as the composition and metabolic functions of the intestinal microbiota."
A healthy microbiota is a trending concern among consumers, including parents looking for healthier options for their kids, leading to the rise of pre- and probiotic-enriched food and beverage.
The study, authored by Sharon V. Thompson et al., sought "to evaluate the impact of avocado consumption on the gastrointestinal microbiota and microbial metabolites, secondary outcomes of the Persea americana for Total Health (PATH) study, and conduct exploratory analyses to assess relations between the fecal microbiota, fecal metabolites, and health markers."
For the study, 163 obsese but otherwise healthy adults between ages 25-45 were enrolled in the PATH study, described as "a 12-week investigator-blinded trial where participants were batch randomized to match the two groups by age, sex, visceral adiposity, and fasting glucose concentrations." These participants consumed isocaloric meals with or without avocado (175 g for men, 140 g for women) once daily for 12 weeks. Otherwise, the two groups received meals with much the same ingredients and identical with regard to energy and macronutrient composition. The fecal microbiota was the assessed with 165 ribosomal RNA gene sequencing and analysis. Fecal fatty acid and bile acid concentrations were also examined.
The results were a good sign for avocado-eaters. The avocado group saw increased diversity within the gut; enrichment of Faecalibacterium, Lachnospira, and Alistipes relative abundances; and an 18% between-group increase in fecal acetate concentrations. Additionally, despite the avocado group self-reporting higher fat intake, it "had diminished fecal bile acid concentrations, including 91% and 57% lower cholic acid and chenodeoxycholic acid concentrations, respectively, and numerically lower concentrations of the secondary bile acids deoxycholic (23%) and lithocholic (14%) acid."
"Just like we think about heart-healthy meals, we need to also be thinking about gut healthy meals and how to feed the microbiota," noted study senior author Hannah D. Holscher, assistant professor of nutrition in the Department of Food Science and Human Nutrition at the University of Illinois. "[Avocado is] just a really nicely packaged fruit that contains nutrients that are important for health," she said. "Our work shows we can add benefits to gut health to that list."
"These findings provide valuable insight regarding the impact of avocado intake on the intestinal microbiota and have important implications for dietary interventions conducted among the growing at-risk population of adults with overweight or obesity," the authors concluded.
You can read more about avocado and other healthy fats and oils in Food & Beverage Insider's Innovating with healthy fats and oils – digital magazine.
Subscribe and receive the latest insights on the healthy food and beverage industry.
Join 30,000+ members. Yes, it's completely free.
You May Also Like
---