Digesting the need for fiber
Digesting the need for fiber
Digestive health is a concern for many consumers, yet they continue to fall short of the recommended daily intake for nutrients such as fiber.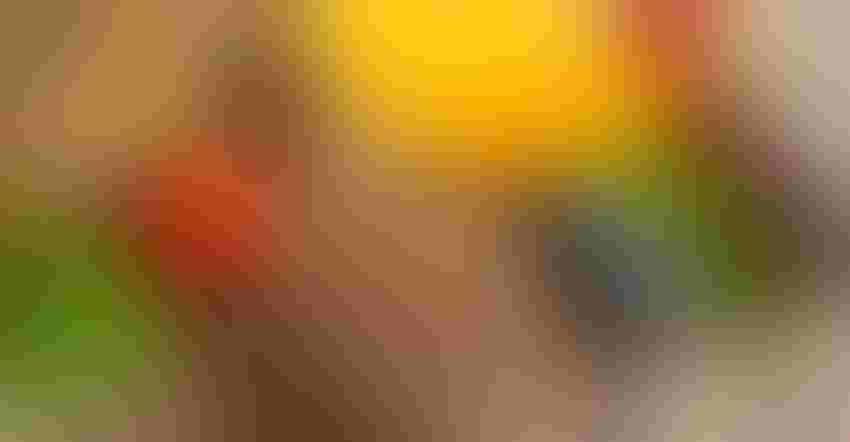 The Dietary Guidelines for Americans 2020-2025 (DGAs) reported most people don't get enough fiber in their diet. In fact, 95% of Americans are not consuming enough fiber (Am J Lifestyle Med. 2017; 11[1]:80-85).
Over time, a shortfall of fiber can impact almost every aspect of health, including the gut, heart, cognition, weight and more. However, a new class of prebiotic fibers is coming to market, offering more options for meeting the recommended daily fiber intake.
Modern diets lack fiber
The modern diet has a fiber deficiency problem partly due to Americans' dependence on processed foods. During the harvesting of many crops, including grains, the most nutrient- and fiber-dense parts are often discarded. Also, most Americans overconsume protein, which USDA data indicated is more commonly derived from animal rather than plant sources. Whereas animal proteins contain no fiber, plant protein sources such as legumes and whole grains are fiber-rich.
A lack of fiber in the diet can dramatically impact the gut and overall health. Prebiotic fiber intake is essential, as it fuels "good" bacteria growth, including probiotics in the microbiome. The gut microbiome is home to trillions of bacteria, both good and bad. Having a healthy balance of good versus bad bacteria can help support overall wellness through basic functions. The science around the microbiome is still in its infancy, but a growing consensus suggests the microbiome plays a vital role in wellness.
Digestibility concerns
Linkage Research & Consulting reported 87% of Americans acknowledged a connection between digestion and health, and 70% stated they are proactive about their digestive health. Mintel noted 4 out 10 of consumers are willing to try food and drinks that will aid their digestive health.
Despite clear consumer interest in, and demand for, gut-healthy and fiber-rich products, many Americans continue to fall short of the recommended daily intake.
One reason consumers may avoid fiber-rich foods or supplements is digestion concerns. According to Mintel, one-third of consumers actively try to manage digestive problems, and one-fifth deal with it daily. In addition, about a quarter of Americans reported that the COVID-19 pandemic intensified their digestive health issues, predominately due to increased stress. These gastrointestinal (GI) issues make consumers more hesitant to try new products that could exacerbate their symptoms.
To continue reading this article—including information on novel prebiotic fiber options with lower inclusion levels and superior tolerability for use in food and beverage applications—visit "Making fiber more digestible for consumers" in the "Gut check: Fiber fuels innovation" digital magazine.
As a registered dietitian, Hannah Ackermann uses her expertise in food and nutrition to help Comet Bio educate consumers and tell its ingredient story. Prior to joining the company, she worked in nutrition communications at leading global market research and public relations firms. Ackermann holds bachelor's degrees in nutritional science and journalism from Indiana University, Bloomington, and an MBA from Dominican University, Chicago.
Subscribe and receive the latest insights on the healthy food and beverage industry.
Join 30,000+ members. Yes, it's completely free.
You May Also Like
---