Fermentation technology, ingredients and potential benefits
Fermentation technology, ingredients and potential benefits
The sustainable nature of fermented foods is a contributing factor to their popularity. Requiring less land and water use than traditional food production methods, ingredients created via fermentation are also less expensive, making them appealing to companies with lofty sustainability goals.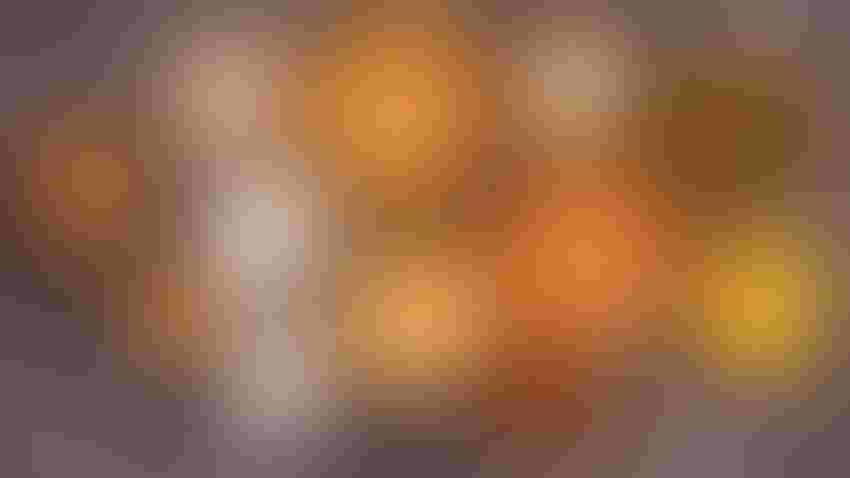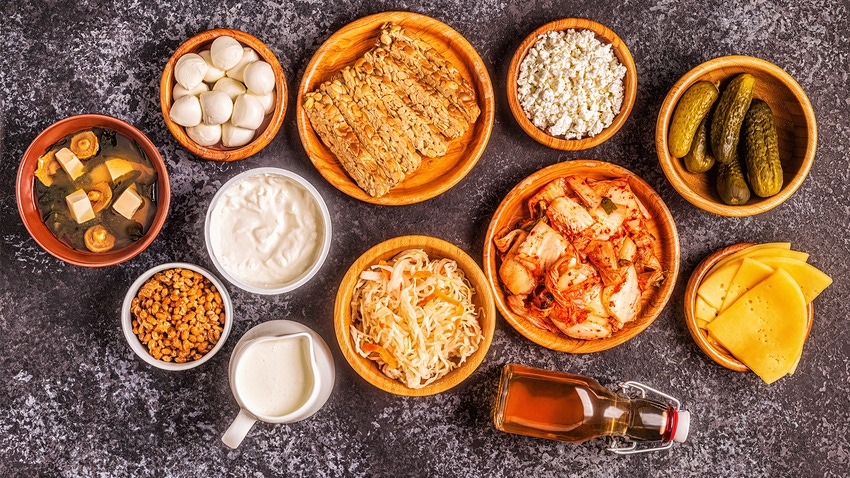 At a Glance
Perceived as healthy, natural and sustainable, fermented foods are on trend.

Fermentation is also influencing ingredient innovation, from alternative sweeteners to animal-free whey protein.

Processes to maximize Reb M and Reb D are under development and one example of the technologies driving innovation.
When it comes to food trends, Amazon is a bellwether. Consider these upcoming book releases: "Fermentation: History, Uses and Recipes," "Mastering Fermentation: 100+ Homemade Recipes for Sustainable Living" and "Fermenter: DIY Fermentation for Vegan Fare."
Fermented foods are on trend because they are perceived as healthy, natural and green. The same is true for ingredients produced by fermentation. They meet the clean label objective. Because fermentation is an environmentally supportive process, the use of these ingredients aligns with companies' and consumers' sustainability goals. Another benefit to industry is that ingredients produced by fermentation are often less expensive than those produced by natural extraction techniques.
Consumer awareness
The 2021 Food & Health Survey from the International Food Information Council (IFIC) revealed 42% of consumers believe their food choices have a moderate or significant impact on the environment. Consumer purchasing habits were driven by taste (82%), price (66%), healthfulness (58%), convenience (52%) and environmental sustainability (31%).
"Our proprietary research finds consumers view fermentation as easy to understand, environmentally sustainable and a 'natural' process," said Carla Saunders, senior marketing manager, high-intensity sweeteners, Cargill. "While most consumers are familiar with fermentation in a broad sense, the idea of using this technology to produce specific ingredients is still pretty new in the eyes of most consumers. The process, however, has been used for centuries in foods and beverages like cheese, yogurt, beer and wine—a foundation we believe will help drive consumer acceptance of additional applications of this age-old production process."
Sweeteners via fermentation
Consumers recognize stevia as a natural, high-intensity sweetener. Consider the popularity of tabletop sweeteners such as Truvia or Purevia. The stevia plant, however, contains numerous steviol glycosides. As industry homes in on the most desirable of these glycosides, availability and economics become important factors.
"We turned to fermentation because the best-tasting parts of the stevia plant, Reb [Rebaudioside] M and Reb D, exist in the stevia leaf in extremely low levels (less than 1% of the stevia leaf)," Saunders said. "It is simply not economically or commercially viable to produce a sweetener made from Reb M and Reb D using a traditional agronomic approach. From a sustainability standpoint, we would need significantly more water and land, and have a much higher carbon footprint. Through fermentation, we can provide our customers with a scalable product that delivers the exact same great taste—but in a sustainable way."
The company's fermentation process relies on specially crafted yeast, which uses the same pathways as the stevia leaf to produce Reb M and Reb D. The yeast is fed a simple sugar substrate, typically sourced from corn. Once the fermentation process is complete, the yeast is filtered away, leaving only the same Reb M and Reb D that occur in the leaf.
"We've confirmed the sustainability benefits of this production approach by conducting a third-party-verified LCA (life cycle assessment) study," she continued. "It found EverSweet offers significant environmental advantages over other sweetener choices—enabling commercial-scale production with less water, less land and a smaller carbon footprint."
Some stevia suppliers have turned to bioconversion to produce Reb M stevia sweeteners. Differences in production methods can yield quality differences. "For example, our internal comparative testing found Reb M products produced through bioconversion had noticeable increases in sweetness linger at higher concentrations and imparted higher astringency as compared to our fermentation-sourced EverSweet," Saunders said. "We also looked at how Reb M sweeteners perform over shelf life. Here, too, we found EverSweet outperformed Reb M products made via bioconversion, with less sweetness linger and astringency, resulting in a better quality of sweetness and sweet/sour balance."
Fermentation delivers significant environmental advantages. When compared to bioconverted Reb M, EverSweet requires 70% less land, resulting in benefits related to land use such as biodiversity, ecosystems impact and reduced need for water for irrigation.
To read this article in its entirety, check out the Wild about fermentation: Dynamic variables to consider digital magazine.
Subscribe and receive the latest insights on the healthy food and beverage industry.
Join 30,000+ members. Yes, it's completely free.
You May Also Like
---