Building depth with regional, global condiment flavors
Building depth with regional, global condiment flavors
Condiments provide a comfortable segue for consumers to branch into global—and even regional U.S.—flavor profiles.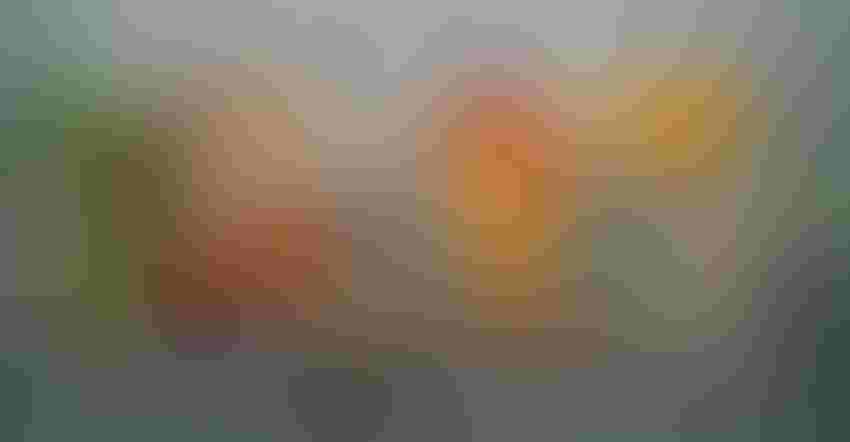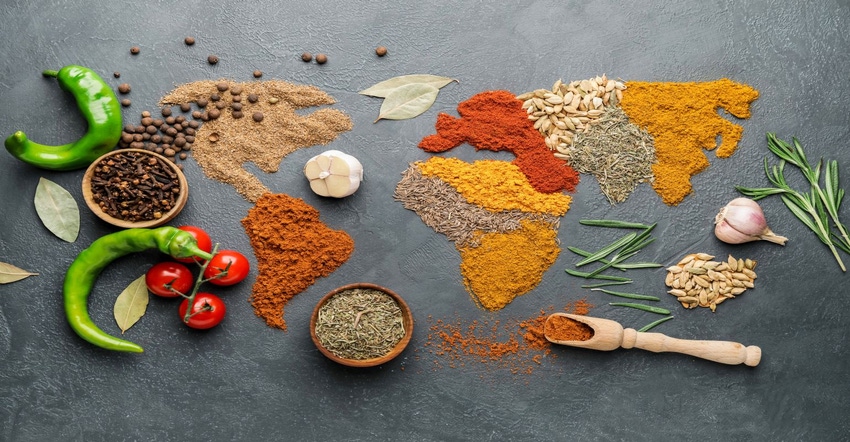 Traditional condiments like mayonnaise, ketchup and mustard can be found in the homes of more than three-fourths of American consumers, according to Mintel. Whether elevating the classics or expanding into global flavor profiles, the condiment category continues to be infused with innovative flair.
Deep-rooted in India, chutney is a blend of fruits, vegetables and herbs. It hits the mark for healthy, adventurous eating. It's ideal for balancing spicy foods such as curries. "Consumers are demanding global flavors, and a traditional format like condiments makes them a safe way for consumers to experiment," said Peggy Castaldi, director of marketing for SupHerb Farms. "Spicy condiments are becoming a portal of introduction to trending flavors. Over the last four years, hot sauces/condiments that focus on a variety of peppers have been trending."
Ryan Kukuruzovic, corporate chef at Wixon, mentioned another condiment commonly used in India—rani green chili Indian relish/pickle. He described it as a well-balanced combination of various fruits, veggies, vinegar and spices, including spicy chilis, mustard seeds, fenugreek, toasted cumin, coriander and asafoetida. In terms of usage, he said the possibilities are endless. "Once you taste it, let your palate be your guide. For me, this has become a go-to when I'm craving heat—yet so much more in terms of flavor. It is commonly used in India to add depth and savory-ness to a dish without adding garlic and onion."
Other Asian flavors are also offering a bolder palette. Castaldi referenced sauces like sambal (chili sauce or paste), ssamjang (a Korean dipping sauce), XO sauce (a spicy seafood sauce), yuzu kosho (a Japanese condiment), and Chinese chili crisp. All offer heat with a variety of flavor elevations from umami to fermentation.
Kukuruzovic described Lao Gan Ma Spicy Chili Crisp as a Sichuan gem. "It's a mildly spicy, umami-rich condiment with deep flavors of crispy fried onions and chilis along with cracked, Sichuan peppercorns. It's delicious over a simple rice dish."
Mexican cuisine is also on trend. "In the last few years, Mexican cuisine has focused on highlighting Mexico's regional flavors," Castaldi said. "Consumer fascination with Mexican flavors has expanded to include the flavors and cuisine of South America. Brazilian flavors are the fastest-growing global flavors on lunch and dinner full-service menus. Chimichurri, an herb-based sauce with cilantro and parsley, originates from Argentina but is used on Brazilian grilled meats. Aji amarillo sauce is popular across Peru and is currently in the early stages of menu adoption. Aji peppers, which provide a sweet heat, are the star of this sauce."
SupHerb Farms has lots of pepper and pepper-inspired culinary pastes that work well in Hispanic sauces. According to Scott Adair, executive corporate chef of SupHerb Farms, "The Ancho Chile with Lime Paste and the Ancho Orange Paste (chilorio sauce) add a slightly smoky and citrus flavor, respectively. They can be used as is or added to salsa, pico de gallo and even mole sauces. Or they go great with mayo, sour cream and Greek yogurt to add a Hispanic kick to condiments."
Culinary pastes give the developer the ability to create flavors from around the globe with few ingredients, helping the bottom line of any condiment maker. Adair suggested using culinary pastes in mayo, hummus, sour cream, ketchup, mustard and Greek yogurt. Applications are limited only by the developer's creativity. He offered a few ideas as a starting point: Jamaican jerk ketchup, Moroccan harissa spiked honey, black garlic and ginger mayo, ancho orange Dijon mustard sauce, chimichurri ranch sauce, and Sriracha and mango chutney.
SupHerb Farms also has diced aji peppers. "Peruvian peppers add a uniquely fruity, spicy flavor to Hispanic sauces. Different than chipotle and jalapeno, they have a very refreshing sweet heat," Adair said. Jalapenos and roasted poblanos also add authentic flavor to condiments. Purees are another refreshing option. Ginger, garlic, roasted garlic, lemongrass or shallot puree can add flavor and texture. Plus, they are all viewed as natural, which is a benefit to any condiment producer.
Herbs that have undergone individual quick-freezing (IQF) can add both flavor and eye appeal. Examples include adding parsley or chives to ranch dressing, incorporating cilantro to a salsa dip, or using Thai basil for an Asian twist.
U.S. holds its own in regional cuisine
While global influences have their place in condiments, the wide range of variants within the U.S. can't be overlooked either. For instance, barbecue sauces are often formulated for regional preferences. Consider Heinz's line of sauces: Carolina Mustard Style, Carolina Vinegar Style, Hawaii Style, Kansas City Style, Kentucky Bourbon Style, Memphis Style and Texas Style.
Kukuruzovic discussed some of the notable differences. "Memphis barbecue sauce is typically thin, tangy and relatively sweet," he said. "It's tomato-based with vinegar, sugar (or sweetener of choice), cumin, black pepper, garlic, onion. Variances of this type of sauce can go on forever."
He described Kansas City barbecue sauce is an exceptionally sweet, tomato-based sauce. Texas barbecue is often served without sauce, though it may be served on the side and contain a hint of Hispanic spices such as cumin and chili powder.
"To fathom North Carolina barbecue, it's best to split the state in half," Kukuruzovic said. "You'll find the Eastern-style barbecue is minced meat with a tangy, vinegar-centric sauce, while Lexington-style is often with a tomato-based sauce on a sandwich. South Carolina's claim to fame is a whole-hog barbecue, which locals heartily serve with a variety of sauces—a vinegar-based sauce similar to North Carolina's, a heavy tomato. Then a light tomato and a mustard sauce, also known as Carolina Gold. A great majority of the southern portion of the state is known as the Mustard Belt, as a reflection of the locals' adoration of this sauce."
Alabama has a unique white barbecue sauce that's made from mayonnaise, vinegar, garlic, onion, horseradish and black pepper.
To read this article in its entirety, visit the "Keeping condiments on top" deep dive, which also delves into topics such as sodium and sugar reduction, formulation considerations and fiber-forward offerings.
Cindy Hazen has more than 25 years of experience developing seasonings, dry blends, beverages and more. Today, when not writing or consulting, she expands her knowledge of food safety as a food safety officer for a Memphis-based produce distributor.
Subscribe and receive the latest insights on the healthy food and beverage industry.
Join 30,000+ members. Yes, it's completely free.
You May Also Like
---