Rethinking condiments: New twists on old classics
Rethinking condiments: New twists on old classics
From Heinz and French's to small startups, innovation abounds in the condiment category.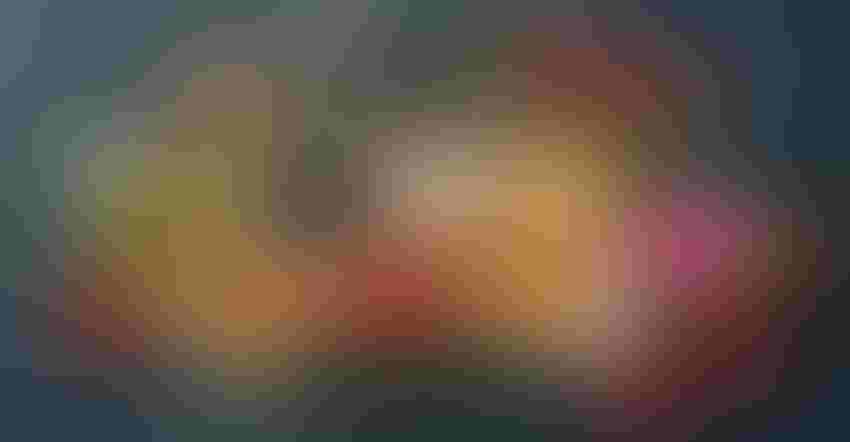 Pantry staples like ketchup and mayonnaise have been around for more than a century—and mustard's spicy roots span back much longer. These classic condiments have widespread acceptance and appeal; however, room still exists for category expansion.
Take Heinz for example. The brand offers six varieties of ketchup in its health and wellness line, many in different pack sizes. The range includes: No Salt, No Sugar Added, Organic, Simply with No Artificial Sweeteners, and Honey Reduced Sugar Ketchups. Additionally, Heinz Tomato Ketchup with A Blend of Veggies may be a game changer; it contains 25% added veggies, including carrots and butternut squash. As a bonus, the product contains 25% less sugar than regular ketchup. The marketing is clever, too. The splash page of the website proclaims, "The best thing to happen to veggies since ever." Not only is this likely to be Mom-approved as a way to sneak in added vegetables to a picky child's diet, but it may also appeal to anyone wanting to increase vegetable intake or simply incorporate more better-for-you options.
French's Classic Yellow Mustard is another standard condiment, yet the brand has expanded in numerous directions. Consider Brown Sugar Bourbon, Dijon Horseradish, Dijon Hickory Smoked Stone Ground, Roasted Garlic Stone Ground or Sweet Onion Stone Ground Mustards for variety.
Mayonnaise lovers have their favorite brands. In the South, Duke's Mayonnaise prevails with a cult-like following. In April 2021, the company announced the launch of new flavored mayos. Hint of Lime, Habanero Garlic, Fire Roasted Red Pepper, Cucumber Dill and Bacon & Tomato mayonnaises have since enlivened the condiment aisle.
Innovation abounds even beyond the most-recognized brands. Carrot Ketchup from The New Primal is made without tomatoes or sugar—carrots follow water on the ingredient statement.
Spirit & Co. adds a mature taste to its condiments by adding premium liquor to small-batch products: Vodka & Italian Tomato Ketchup, Irish Whiskey & Honey Mustard, Bourbon & Smokey Bacon BBQ Sauce, Cabernet Sauvignon & Steak Sauce, and Tequila & Green Chile Hot Sauce.
Brew & Brats Beer Mustard, from Arbor Hill Grapery, adds New York State-produced Frog Hollow Pale beer. The company's Jalapeno Dijon Mustard is another mashup.
Lucky Foods adds Asian flair to its products. Seoul Kimchi Mayo is a vegan mayonnaise. Seoul Kimchi Ketchup gets a boost of heat from gochugaru (Korean hot peppers).
As consumers turn to bolder, adventurous condiments, the East is a profound influence. Gochujang sauce and kimchi, both from Korea, have risen in popularity to almost mainstream status. In January 2021, Shake Shack introduced a limited-time Korean-Style Fried Chick'n sandwich that featured a gochujang-glazed crispy chicken breast with a white kimchi slaw.
Kimchi is a spicy mix of fermented vegetables, typically made from cabbage and radish. It's a tasty way to add veggies to a dish, such as topping a stir-fry, a grain bowl or scrambled eggs. Beyond the fiber, vitamins and minerals that the veggies contain, kimchi offers probiotic activity. The condiment's healthy halo shone brightly during the pandemic. South Korea's exports of kimchi reached an all-time high in 2020, with the U.S. buying $23.06 million of kimchi products, according to Yonhap News Agency. U.S. exports were second to Japan, the biggest buyer of the condiment.
Fermented toppings, like kimchi or sauerkraut, were eaten by 21% of respondents in Mintel data reported in "Condiments - US - November 2019." This underscores an important takeaway by the market research company: "Condiments are food too." Mintel also noted as the category continues to evolve, the opportunity exists for condiments to be elevated "from an afterthought to the foundation of a great meal."
And that's another point that shouldn't be forgotten. Condiments are recipe staples. Potato salad is hard to imagine without mayonnaise, mustard or vinegar. Ketchup is inherent in many meatloaf preparations. Worcestershire sauce finds its way into everything from meatloaf to a bloody mary. Not only can these and other foods be reimagined by the inclusion of condiments, the development of new recipes can expand the use of sauces, dressings and other condiments.
The above article was excerpted from a deep dive called "Keeping condiments on top." Click the link to read the full version, which features a wealth of information about formulation, ingredient trends and more.
Cindy Hazen has more than 25 years of experience developing seasonings, dry blends, beverages and more. Today, when not writing or consulting, she expands her knowledge of food safety as a food safety officer for a Memphis-based produce distributor.
Subscribe and receive the latest insights on the healthy food and beverage industry.
Join 30,000+ members. Yes, it's completely free.
You May Also Like
---