Childhood allergies bring stress for parents
Childhood allergies bring stress for parents
Childhood allergies don't just affect children; they can weigh heavily on parents and affect their state of mind, too.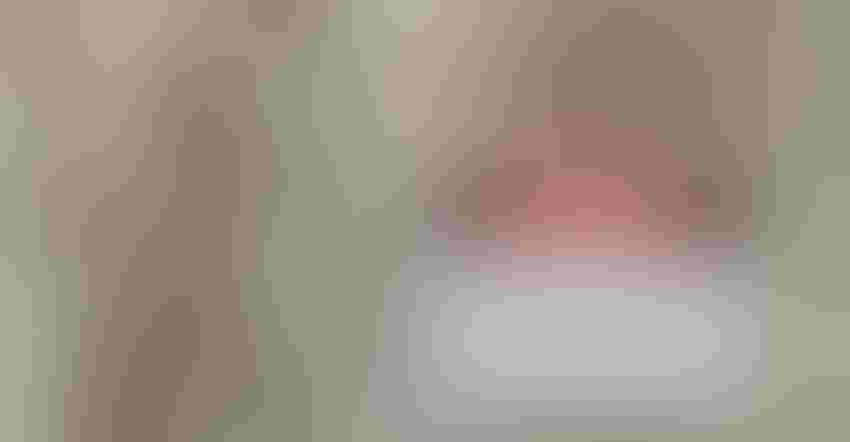 According to the organization Food Allergy Research & Education (FARE), more than 8% of U.S. children are affected by food allergies—a total that continues to rise after jumping more than 50% over the last two decades. Now, new research from the University of East Anglia highlights just how much these childhood allergies may be affecting the mental health of parents trying to help their children cope.1
The study, published in the Journal of Pediatric Psychology, indicated more than 80% of parents with children who suffer from food allergies reported experiencing "significant worry" about their child's allergy (2021;1–10). More troubling, a whopping 42% of parents met the clinical cut-off for post-traumatic stress symptoms (PTSS), and nearly 40% reported "moderate to extremely severe" anxiety. Parents of children who need to carry around an Epipen or similar adrenaline auto-injector were seven times more likely to experience PTSS.
The study, based on an online questionnaire completed by 105 parents of children with food allergies, also inquired about parents' "intolerance of uncertainty – how they manage unforeseen events, like the fact that they cannot completely control their child's exposure to food they're allergic to." Unsurprisingly, the study found parents with greater intolerance to uncertainty were also more likely to have poor psychological outcomes. However, the authors did note the results were mixed between parents of children with milder versus more severe allergies.
"We found mixed results for the relationship between allergy severity and parent mental health, with PTSS observed in parents of children with both life-threatening and milder allergies," noted Kate Roberts, BSc, ClinPsyD, one of the study authors. "Caring for a child with a food allergy can be really challenging – not least because they can be exposed to the foods they are allergic to, even with very careful management," she said.
This is not the only recent study looking into food allergies and how people cope. In February, a study in the Journal of Allergy and Clinical Immunology indicated consumers are having difficulties reading and understanding many allergen warning labels.2 Other recent studies investigated the link between allergies and the microbiome,3 as well as the link between maternal diet and likelihood of childhood allergies.4
In addition, in November, Sen. Tim Scott (R-SC), introduced the Food Allergy Safety, Treatment, Education, and Research (FASTER) Act, along with Sen. Chris Murphy, a Democrat from Connecticut, which would declare sesame the ninth major food allergen, joining milk, eggs, fish, shellfish, tree nuts, peanuts, wheat and soybeans. However, that bill was never passed by the outgoing Senate; the bill-tracking website GovTrack.US lists the bill as having "died in a previous Congress."
"This really highlights the need for greater awareness about the mental health problems that parents of children with food allergies may be experiencing," Roberts noted. "Knowing which factors could predict different psychological outcomes is important because it could help identify those parents who may be struggling with their mental health and help them overcome some of the problems they may be experiencing."
References
1 Roberts K et al. "Parental Anxiety and Posttraumatic Stress Symptoms in Pediatric Food Allergy." J Pediatr Psychol. 2021:jsab012.
2 Gupta R et al. "Understanding Precautionary Allergen Labeling (PAL) Preferences Among Food Allergy Stakeholders." J Allergy Clin Immunol Pract. 2021:245-264
3 Bao R et al. "Fecal microbiome and metabolome differ in healthy and food-allergic twins." J Clin Invest. 2021;131(2):e141935
4 Stravik M et al. "Maternal Intake of Cow's Milk during Lactation Is Associated with Lower Prevalence of Food Allergy in Offspring." Nutrients 2020; 12(12), 3680
Subscribe and receive the latest insights on the healthy food and beverage industry.
Join 30,000+ members. Yes, it's completely free.
You May Also Like
---