Interest in keto diet, products on the rise
Interest in keto diet, products on the rise
For some, keto is a quick diet to lose weight. For others, it's a lifestyle choice. Either way, brands can take advantage.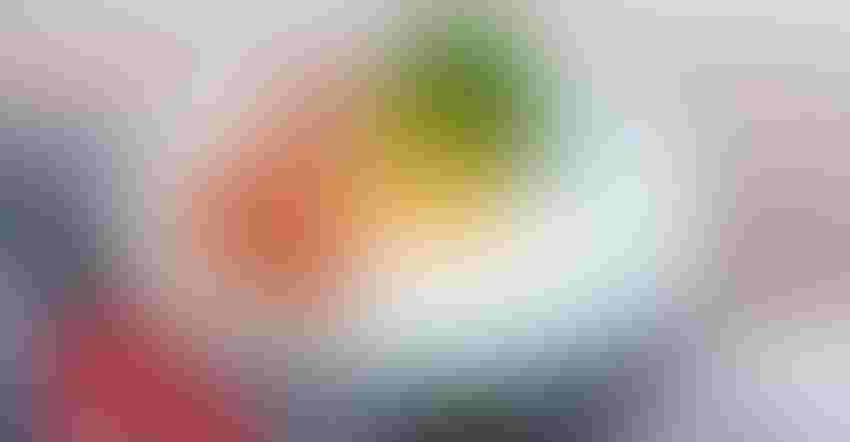 For some, keto is a quick diet to lose weight. For others, it's a lifestyle choice.
Although there are significant differences, there are similarities to other trendy diets. Paleo and keto both shun grains and refined sugar. Both lean toward less processed foods. Atkins and keto focus on carbohydrate reduction with the intent of altering metabolism to generate a state called ketosis. But no matter the diet followed and the desire for three healthy home-cooked meals and snacks, busy schedules don't always allow the luxury. Hence, the opportunity for food and beverage manufacturers.
Pam Stauffer, global marketing programs manager, Cargill, observes that at the consumer level, interest in keto is growing. The International Food Information Council (IFIC) Foundation's 2019 Food & Health Survey found 6% of consumers said they follow a ketogenic or high-fat diet, an increase over the previous year. Nielsen, in its annual health care survey, noted that between 2016 and 2019, only keto and Mediterranean diet followers increased, with other special diets trending down.
Proprietary research from ADM finds the idea of holistic health is becoming more important to consumers. "Today's conscious consumers are very aware of how their body feels and performs in every aspect, from working out to everyday activities," said Michelle Peitz, technical sales, Refined Oils, ADM Oilseeds. "The goal of feeling healthy physically, mentally and emotionally is just as important, or perhaps even more important, than weight loss and the number on the scale. As a result, the focus of weight management is shifting to encompass broader benefits such as preventing metabolic diseases, which can align with some of the perceived benefits of the keto diet. Research also aligns consumer desires for sustained energy, satiety and nutrient-dense, minimally processed foods with key attributes of the keto diet such as a focus on healthy fats and balanced macros."
Proponents of the diet report success in maintaining a healthy weight and an abundance of energy. "Keto has shown to reduce your appetite and calorie intake since fat is a main element and is effective for satiety. Increased satiety can lead to short-term weight loss and even long term as long as you stay on keto," King said.
King, who strictly follows a keto lifestyle, is still missing some foods he loves. "An amazing keto bread would change lives," he said. "A high-quality chocolate would be loved." He also hopes a keto-friendly malternative beverage will be developed.
Companies are coming forward to provide keto foods in unexpected categories. Reed's introduced a ketogenic-certified soda alternative. Its Zero Sugar Ginger Beer is packed with 6,000 mg of real, fresh ginger, an ingredient that has been used for centuries to benefit overall wellness by reducing inflammation, soothing digestive issues and enhancing immune health.
Know Brainer Foods launched marshmallows. These sugar-free treats are made with collagen protein, MCT oil and sweetened with xylitol, inulin and monk fruit. "Legendary foods just released an amazing toaster pastry," King said. The ice cream category is rich with products from Halo, Enlightened, Killer Creamery and more. There is an abundance of cookies too, including introductions this year from Julian Bakery, Highkey, Nugo, The Cookie Department and Uplift.
Perhaps the popularity of keto has taken the top food companies by surprise, hence the rise of new upstarts. It's also the perfect opportunity for the small entrepreneur to enter the fray, especially in an age where more consumers are buying groceries online. Keto is a niche that's open to the nimble player. And there is evidence that interest is strong.
To read more check out the Food & Beverage Insider Formulating for the keto consumer – deep dive.
Cindy Hazen has more than 25 years of experience developing seasonings, dry blends, beverages and more. Today, when not writing or consulting, she expands her knowledge of food safety as a food safety officer for a Memphis-based produce distributor.
Subscribe and receive the latest insights on the healthy food and beverage industry.
Join 30,000+ members. Yes, it's completely free.
You May Also Like
---