Keto diet trend leads to opportunities for brands
Keto diet trend leads to opportunities for brands
The global ketogenic diet food market is forecasted to reach US$12.35 billion in 2024 at an estimated compound annual growth rate (CAGR) of 5.3%.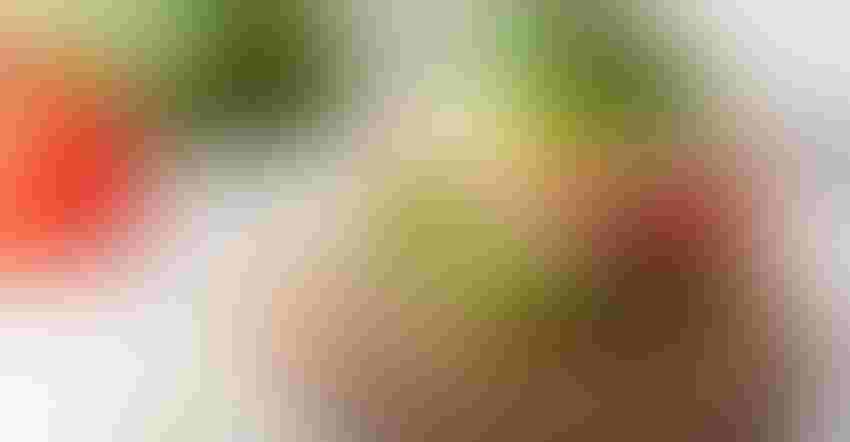 While keto seems to be getting attention today, it's not new. Thom King, president, Icon Foods, said, "2021 marks 100 years of the ketogenic diet being used to help with neurodegenerative disorders, in particular epilepsy, which is prevalent in 1% of the world's population."
The global ketogenic diet food market is forecasted to reach US$12.35 billion in 2024 at an estimated compound annual growth rate (CAGR) of 5.3%, according to a press release from Reportlinker.com. European consumers dominate the market, followed by North Americans.
The sweet spot for the food industry is to formulate foods that appeal and deliver the nutritional targets dieters want and, in some cases, the sweetness they miss. But formulating keto is especially challenging because it has very stringent parameters.
The keto diet is rich in lipids. The classic diet used for medical therapy is 90% fat. The goal is to reach a ratio of four portions of fat to one portion of protein plus carbohydrate (Frontiers in Neuroscience 2019:13:5) Fats become the primary fuel source of the body. Catabolism of fatty acids in the liver produces ketone bodies. This fat-burning pathway is called ketogenesis.
According to Harvard T.H. Chan School of Public Health, there are different versions of the keto diet, but they all reduce carbs. Total carbohydrate intake can range from 20 g to 50 g per day. Fat content provides the lion's share of calories —70% to 80% of total daily calories. General recommendations call for 5% to 10% of calories from carbohydrates and 10% to 20% protein.
But, not all carbohydrates count. King, who is also author of the book "Guy Gone Keto," explained net carbs is a term used for food manufacturers to account for foods containing fiber and sugar alcohols that don't have a big impact on blood sugar levels. Simply subtract fiber and sugar alcohols from total carbohydrates to calculate net carbs.
Keto certification is a path to enhanced consumer trust. Ketogenic.com is one such ketogenic certification program. "We are the only certification that conducts testing on products," said Chelsea Malone, M.S., ketogenic certified manager, Ketogenic.com. "While other certification bodies only review a nutrition label, we conduct blood testing on all products that are certified through our program."
The Ketogenic Certified logo gives companies a competitive edge in an otherwise saturated market. She calls out some key benefits, including consumer trust. "Studies show sales increase if consumers feel like they can trust the product," she said. "When consumers see this logo, they know they are picking a high-quality, ketogenic product. Marketing [is important as well]."
To read more check out the Food & Beverage Insider Formulating for the keto consumer – deep dive.
Cindy Hazen has more than 25 years of experience developing seasonings, dry blends, beverages and more. Today, when not writing or consulting, she expands her knowledge of food safety as a food safety officer for a Memphis-based produce distributor.
Subscribe and receive the latest insights on the healthy food and beverage industry.
Join 30,000+ members. Yes, it's completely free.
You May Also Like
---