On the pulse of the protein category
On the pulse of the protein category
Increasingly checking nutrition labels both for protein content and type, many consumers consider their diet protein deficient—while others simply expressed a desire to boost their protein intake.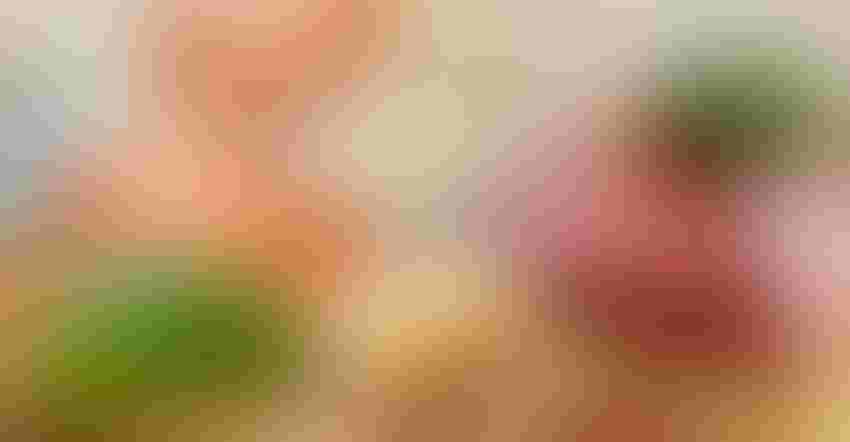 Protein use has experienced notable growth in recent years, marked by an increase in consumers' perceived deficiency of the nutrient, a growing awareness and usage of plant-based protein, and the resulting proliferation of protein-rich and protein-enriched products across an array of food and beverage categories.
Protein is a key nutrient the body requires to grow, repair cells and function properly. Getting an appropriate amount of protein in one's daily diet is important; many people do this by eating foods naturally high in protein, complementing their diet with foods that have been protein fortified or by taking dietary supplements.
Natural Marketing Institute (NMI), a consultancy in consumer health and wellness, continues to monitor the pulse of the protein market, providing a clear understanding of how consumers view the role of protein in their diet, how that view has evolved and opportunities for future growth.
The need for protein
Protein is necessary for everyday functions and is also a key healthy nutrient across many need states.
NMI's "Whole Living Study" is a comprehensive consumer study of attitudes, behaviors and motivations related to the dynamic, multifaceted dimensions of healthy living. Conducted since 2005, this study trends over 2,000 adults ages 18 and older each year. NMI's "2022 Whole Living Report" indicated the top reasons consumers want to maintain a healthy lifestyle include keeping a healthy body and mind, remaining active, having energy and maintaining or losing weight. Protein provides benefits that relate to all of these motivations.
Consumers continue to be very desirous of protein, as evidenced by NMI's Health and Wellness Trends Database. Over three-quarters (77%) of American adults reported consuming high-protein foods in the past year, up 22% from 2011. Even further, 42% expressed that they want more protein in their diet. A notable and growing proportion considered their diet to be protein deficient. Some consumers may find it difficult to integrate protein into their diet. Other groups, such as vegans, dieters and athletes, may simply be getting insufficient amounts due to diet choices, and others have an inability to absorb protein efficiently. Protein is a macronutrient, so while the body needs large amounts, the body does not store protein. Therefore, no reservoir is available to draw on when the body needs more. Thus, getting the appropriate amount and type of protein on a daily basis is critical.
An increased demand for protein
The demand for protein has increased significantly over the past decade. In 2020, 55% of the general population indicated it seeks out foods that are high in protein, up from 45% in 2011. One-quarter indicated its use of high-protein foods has increased in the past year. This growth is primarily driven by younger generations.
Consumers often consider protein as a driver of which products they buy. One-quarter reported that the level of protein content is a value they check for most often on package labels and 16% indicated they check for the protein type.
To that end, non-animal sources of protein have become very popular as consumers look to rebalance their diet with more plant-based options. A majority (63%) reported they used a plant-based protein in the past year and 16% want more of these products in their diet. These market patterns are driven primarily by younger consumers under age 50.
Editor's note: This article is an excerpt from a longer feature in the "Protein battleground: Sustainability & demand fuel advancement" digital magazine. Click the link to read it in its entirety, along with related content.
Steve French is COO of Natural Marketing Institute (NMI), an international strategic consulting, market research and business development firm specializing in the health, wellness and sustainability marketplace. For more information on NMI's services or proprietary research tools, contact [email protected].
Subscribe and receive the latest insights on the healthy food and beverage industry.
Join 30,000+ members. Yes, it's completely free.
You May Also Like
---