Plant-based market continues to soar
Plant-based market continues to soar
Innova Market Insights data indicates plant-based eating continues to soar into the mainstream.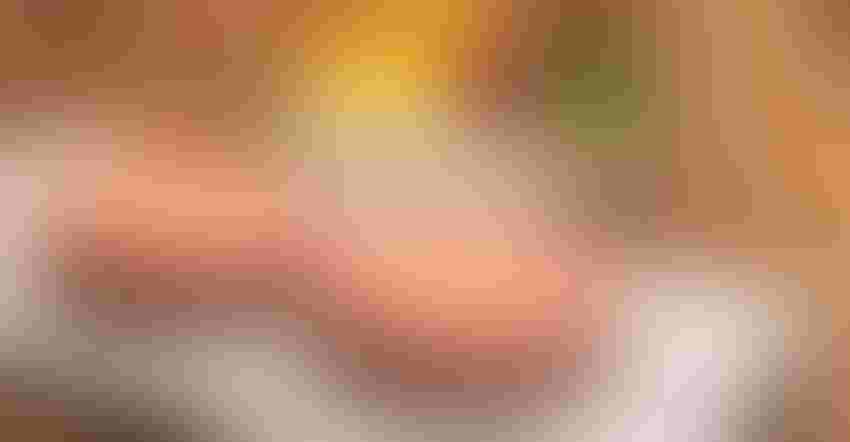 Even before a global pandemic gave cause for consumers to rethink their own personal health choices, plant-based and "flexitarian" eating were on the rise. According to a recent report from Innova Market Insights, the plant-based revolution is only gaining momentum, rising from a niche diet choice to the mainstream in just a matter of years.
Plant-based eating initially showed up as a "disruptor" in Innova's 2017 Top Trends report, and according to the research firm has continued to grow ever since.
The reasons for consumers to switch to—or at least consider—a plant-based diet are many. Innova's 2020 Consumer Survey identified four reasons that stand out among the rest: health, variety, sustainability and taste. Health reasons were the top consideration, with 53% of global respondents citing it as their top reason for adopting a plant-based diet.
As more consumers consider a plant-based diet, brands are working harder than ever to offer options throughout the market, from beverages to snacks to plant-based burgers and frozen desserts. According to Innova data, the use of plant-based claims for global food and beverage launches had a compound annual growth rate (CAGR) of 37% from 2016 to 2020. Interestingly, products specifically marketed as "vegan" saw only a 10% CAGR over the same period despite the two positionings' clear overlap. Further Innova data from 2020 indicated 6 in 10 consumers prefer the "plant-based" designation over the "vegan" designation.
This increased focus in plant-based products has opened the door for new and interesting ingredients to enter the market and grow. Innova noted hemp and fava bean specifically saw sharp increases, saying the two ingredients were "by far the fastest -growing proteins tracked in meat and dairy alternative launches globally over the 2017 to 2019 period." The research firm also noted more modest gains for rice, bean and potato proteins over the same timeframe.
Perhaps explaining the discrepancy between "plant-based" and "vegan" preferences, many consumers are showing a willingness for, if not outright demanding, flexitarian options—showcasing a desire, though not a mandate, to eat plant-based. For example, an Innova Consumer Survey indicated 36% of global consumers would prefer a mix of both animal and plant proteins, compared to just 25% indicating a desire for 100% plant-based. This opens the door for interesting blends of plant and animal proteins, such as whey-plus-plant-protein sports nutrition mixes or dairy-plus-plant-based-milk beverages.
"As consumers are powering up on plant protein" said Lu Ann Williams, director of innovation, Innova Market Insights, "opportunities and challenges are attracting even more attention in the industry, particularly with regard to regional preferences and sustainability expectations. Key challenges for plant-based tend to be similar to those for the food industry as a whole, including the provision of clean label and sustainable options, targeting ingredients simplicity, the use of minimal processing and optimization of taste and textural experiences."
Subscribe and receive the latest insights on the healthy food and beverage industry.
Join 30,000+ members. Yes, it's completely free.
You May Also Like
---