Sustainable supply chains: Innovative solutions conserve natural resources and empower communities - article
Sustainable supply chains: Innovative solutions conserve natural resources and empower communities - article
Cargill is prioritizing sustainable initiatives around new technologies, innovative agricultural practices, and programs to empower people.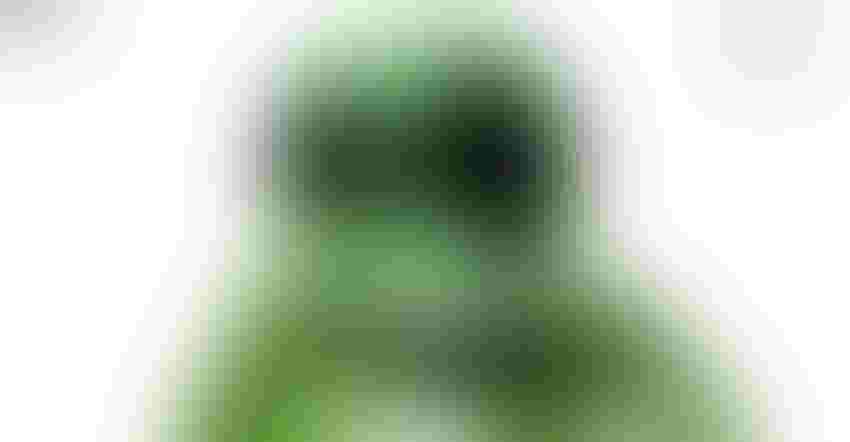 Concerns about our changing climate and the impact our food system is having on the environment have become very real for consumers in this post-pandemic world. The issues are no longer something that happens somewhere else—the challenges are hitting close to home.
As these concerns gain mindshare, consumers increasingly expect corporations to take the lead in addressing both environmental and social issues. At the same time, they are willing to support companies and products working to address these challenges. A recent study from McKinsey and NielsenIQ notes that when asked if they care about buying products that are environmentally and ethically sustainable, they overwhelmingly say yes.[1]
• 78% of U.S. consumers say a sustainable lifestyle is now important to them.
• 67% of consumers believe we need to find ways that meet society's nutritional needs with fewer resources like energy, water and carbon.[2]
The good news is that there are a growing number of solutions - from new technologies and better agricultural practices to programs empowering farmers - that are having a positive impact.
The 157-year-old agribusiness Cargill has been very public about using its position as a global company at the center of the agricultural supply chain to nourish the world safely, responsibly and sustainably. In 2022 alone, Cargill invested more than $70 million in energy-related projects to reduce greenhouse gas emissions and distributed another $163 million toward projects that strengthen diversity, support human rights and improve prosperity for those who help feed us all.
Cargill's sustainability strategy prioritizes climate, land and water. These three pillars are at the center of the company's efforts to create more resilient and sustainable food systems.   
Following are three examples of these programs and how they are making a positive difference.
The possibilities of fermentation
Technology has played a significant role in solving environmental challenges in food production, and improving conditions for animals and livelihoods for humans. While consumers are somewhat divided on whether science or nature is the best path forward, they indicate a growing acceptance of scientific and technological innovations that make food more sustainable.[3]
One way Cargill is using technology to improve sustainability of its ingredient supply chains is with the use of fermentation. While the technology has been around for more than three decades, scientists are exploring new ways to use fermentation to create non-animal-based protein sources and develop plant-based ingredients that offer the same functionality with a better sustainability profile.
Cargill's stevia-based sweeteners exemplify how this technology can produce a more sustainable ingredient. EverSweet® stevia sweetener, for example, is a nature-identical Reb M ingredient (the sweetest component in the stevia leaf) derived from fermentation.  Reb M occurs in extremely low concentrations in stevia leaves, so producing it via conventional agriculture requires 70 times more stevia leaves than leaf-sourced Reb A, one of the more common components. Fermentation produces Reb M with significant environmental benefits, including less water and land use, and a much lower carbon footprint than growing the plants or even using bioconversion.
Cargill, as part of a joint venture with DSM-Fermenich (Avansya), has updated its environmental assessment of EverSweet®. The comparative LCA[3] (Life cycle assessment) contains a multi-criteria evaluation of EverSweet's environmental performance from cradle-gate, following the European Commission's PEF methodology.
The results compare EverSweet® to conventional sugar sources and several important high-intensity sweeteners on the market[4]. The results highlight that EverSweet® holds the potential to significantly reduce the environmental impact of sweeteners for key impact categories within the food and beverages industry for impact categories. Comparing to the globally largest source of conventional sweetener, sugar cane, EverSweet® may provide an 83% reduction to the carbon footprint and hold relatively minimal associated impacts for land and water use, due to a highly efficient fermentation route.
Saving the forest for the trees
Agricultural expansion drives almost 90 percent of global deforestation, according to the United Nations' Food and Agriculture Organization. In response, Cargill has set a goal to transform its cocoa, palm and soy supply chains to be deforestation-free by 2030.
The company has invested in technology to identify risks and monitor changes associated with these three supply chains. A suite of digital traceability platforms—CocoaWise™, PalmWise™ and SoyaWise™—provide customer visibility into product origin and deforestation risks, among other capabilities.
Another powerful tool Cargill uses to monitor deforestation involves GPS polygon maps and geospatial data from satellites. For example, the company has mapped 70% of all farms that participate in the Cargill Cocoa Promise, which helps farmers and their communities achieve better living standards while growing cocoa sustainably. The geospatial data helps monitor individual sources of cocoa to ensure it is being grown responsibly.
Cargill is also working with the PUR Project to introduce agroforestry—a practice that blends forest protection with agriculture—into its cocoa supply chain. Cargill helps fund the cost of seedlings and provides on-the-ground expertise to help farmers improve soil quality while regenerating nearby forests.
"In the last five years, nearly 22,000 cocoa farmers in our supply chain have adopted agroforestry practices, leading to more than 1.2 million trees planted on farms that, as they grow and develop, have the potential to sequester nearly 137,000 metric tons of carbon dioxide equivalent by 2040," said Kate Clancy, group sustainability director of cocoa and chocolate for Cargill.
"Together, we're introducing agroforestry as a way to support on-farm restoration and forest protection near essential conservation areas, while also diversifying farm incomes through fruit and timber sales," she added.
Helping farmers and communities thrive
Of course, improving the environment is also about helping people thrive, particularly the farmers and agricultural communities that we rely on for food and nutrition. Cargill has initiated multiple programs around the world to educate and empower smallholder farms, as well as strengthen the lives and livelihoods of millions of people around the world.
One such program is the Hatching Hope Global Initiative, an alliance between Cargill and partners like the Walmart Foundation and Heifer International. Hatching Hope operates in eight countries with the ambitious goal to improve the lives of 100 million people by 2030 through the production, promotion and consumption of poultry. In Kenya, for example, the project has helped more than 134,000 farmers to feed and care for day-old chicks by providing extension and veterinary services.
Cargill also recognizes that just as diversity helps create healthier ecosystems, inclusivity and equity in the workforce helps businesses thrive. That's why the company invested $6 million in the Cargill University THRIVE program, which provides higher education opportunities for underrepresented students in STEM fields, as well as agriculture and business. During the 2021-2022 school year, more than 200 students received $900,000 in scholarships, as well as mentoring and career coaching.
"Many college students face barriers to success, from affording tuition to accessing promising career paths when stepping into the job market," noted Quincy Wimbish, diversity recruiting and sourcing specialist for Cargill. "Many of these THRIVE scholars have expressed appreciation and shared that they may not have been able to continue in their collegiate journey without Cargill's support."
[1] McKinsey and Co./NielsenIQ. "Consumers care about sustainability—and back it up with their wallets." Feb 2023. https://nielseniq.com/global/en/insights/report/2023/consumers-care-about-sustainability-and-back-it-up-with-their-wallets/
[2] The Hartman Group. "Consumer attitudes toward science, technology and the challenges facing the food system." January 17, 2023. https://www.hartman-group.com/infographics/921920861/consumer-attitudes-toward-science-technology-and-the-challenges-facing-the-food-system
[3]LCA results stated above are preliminary at the time of this communication. Cargill recognizes credibility of environmental related communications is paramount to our sustainability efforts and those of our partners.To support this endeavor the background technical study is currently undergoing the process of critical panel review in accordance with ISO 14040/44 concerning LCA studies intended to support a comparative assertion disclosed to the public. Expected for completion mid-2023.
[4]Products under assessment: EVERSWEET® is a Rebaudioside M (Reb M) sweetener that does not require stevia leaves. Stevia Reb A, Stevia Reb M, Bioconverted Reb M, sugar from beet and cane and sucralose.
Subscribe and receive the latest insights on the healthy food and beverage industry.
Join 30,000+ members. Yes, it's completely free.
You May Also Like
---