Brand experts prioritize sustainable proteins, new applications
Brand experts prioritize sustainable proteins, new applications
Industry experts from The Good Food Institute (GFI), Saffron Road Foods, Seven Sundays and Three Wishes share insight on trending F&B products, highlighting the demand for plant-based proteins and animal-derived products with clean labels.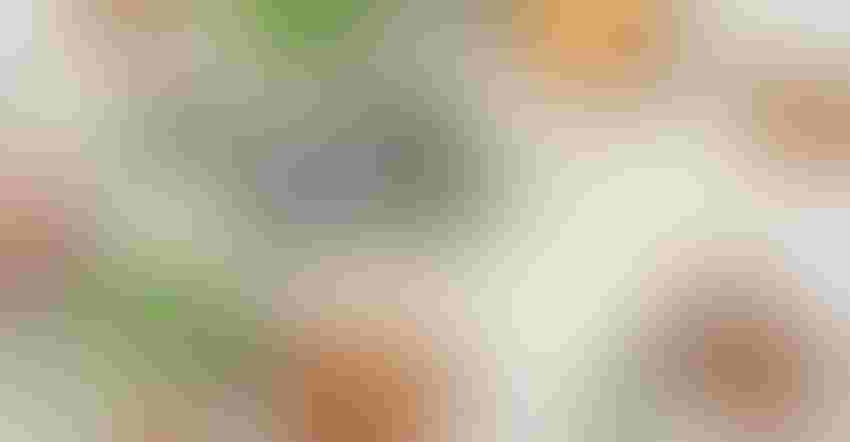 Protein may be a tried-and-true claim (and ingredient) for the natural food industry, but that doesn't stop brands from innovating.
In today's market, it's not enough to offer protein; instead, brands must offer better, cleaner and healthier proteins to differentiate themselves on the shelf. Also, they must offer these next-generation ingredients in new and exciting product categories.
According to the Good Food Institute (GFI), one of the alternative protein trends to watch is sustainability. Plant-based proteins can really shine in this space, often offering inherent sustainability benefits like less land use, greenhouse gas emissions, water use and pollution than many animal-based counterparts. This is one reason brands using proteins in their foods are turning a discerning eye to sourcing and are prioritizing more sustainable options, whether that means upcycled, plant-based ingredients or perhaps "friendlier" animal-based products that are hormone-free and humanely raised.
Food & Beverage Insider gathered insight from leading brand executives—hailing from Saffron Road Foods, Seven Sundays and Three Wishes—who weighed in on trending ingredients, consumer demands, emerging product categories and what they wish they knew about formulating with protein when they started.
Food & Beverage Insider: High protein is nothing new for consumers seeking out healthy and natural products. What kinds of ingredients are trending the most right now? Is it veteran ingredients like plant- and animal-based proteins or new innovations like cell-cultured and insect protein?
Hannah Barnstable, founder and CEO, Seven Sundays: That is correct; protein is nothing new and interest in protein products seems to only be increasing. Within the cereal aisle, most of the innovation in high-protein and grain-free cereals is with plant-based protein sources such as beans and peas. The increase in plant-based diets and preferences is driven by both health and environmental issues. In Seven Sundays' latest innovation—a line of clean, grain-free Sunflower Cereals—our featured ingredient is an upcycled sunflower protein. Essentially, we are using the nutrient-dense byproduct from sunflower oil production, which has the added benefit of reducing food waste.
Jack Acree, EVP, Saffron Road Foods: We continue to see tremendous demand for our no-antibiotics-ever, vegetarian-fed, humanely raised chicken. Many that have tried chicken analog and other heavily processed, plant-based proteins are still firmly planted in this category, but they are paying much more attention to the animal protein they are choosing.
Editor's note: This article is an excerpt from a longer feature in the "Protein battleground: Sustainability & demand fuel advancement" digital magazine. Click the link to read it in its entirety, along with related content.
Melissa Kvidahl Reilly (melissakvidahl.com) is a freelance writer with more than a decade of experience covering the natural products industry, from food and beverage to personal care, from research developments to market trends. Her work appears in a number of industry publications, including Natural Products Insider, Food & Beverage Insider, Natural Foods Merchandiser, Delicious Living and more. She lives and writes in New Jersey.
Subscribe and receive the latest insights on the healthy food and beverage industry.
Join 30,000+ members. Yes, it's completely free.
You May Also Like
---