Consumer demand for healthier foods boosts new product development
Consumer demand for healthier foods boosts new product development
Top motivations for consuming plant-based alternatives also stem from concerns around sustainability, the environment and animal welfare. In this new feature, a research analyst for Euromonitor International offers insight into what the industry should expect next.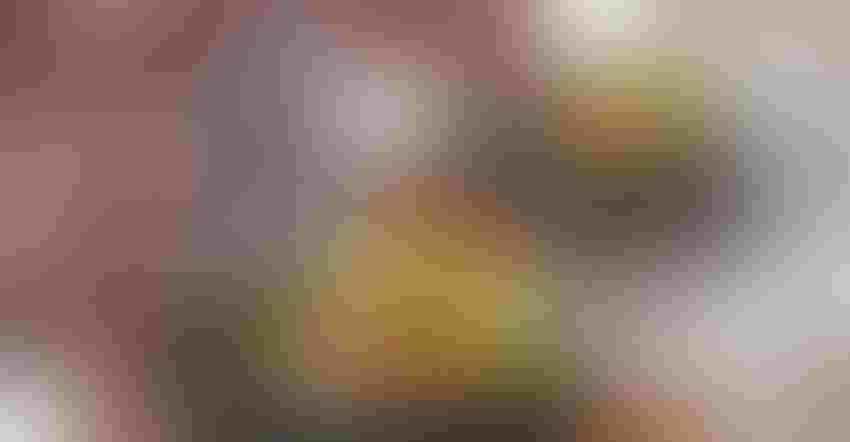 Consumer demand for health and sustainability has boosted the growth of alternative proteins, driving innovation and new product development. As the market becomes increasingly competitive, evolving to meet changing needs will be essential for companies.
Drivers of the plant-based phenomenon
Plant-based foods are now mainstream in both retail and foodservice. Although vegans and vegetarians make up a small percentage of the U.S. population, a growing number of consumers is adopting a flexitarian diet and reducing intake of animal products. These flexitarians are driving the shift from animal to plant. According to Euromonitor International's 2022 Health and Nutrition Survey, 17% of U.S. consumers are trying to limit their meat intake, and 12% are trying to follow a plant-based diet.
Top motivations for consuming plant-based alternatives stem from concerns around health, sustainability, the environment and animal welfare.
Some consumers opt for these substitutes to avoid perceived health risks associated with animal-derived products. Critics of meat, for example, have linked its consumption to everything from heart problems to obesity.
Another reason: animal agriculture, which has been criticized for high levels of water use, land use and greenhouse gas emissions. But this is not necessarily new. In 2018, the UN Environment Programme deemed meat production "the world's most urgent problem." And this sustainability issue is gaining awareness.
Developments in meat and seafood alternatives
Meat and seafood substitutes have experienced dynamic growth in the United States, with retail sales increasing 45% in 2020, according to Euromonitor. Innovation has exploded, but the market is becoming progressively fragmented.
Meat analogues, which aim to match the flavor and texture of meat, garnered popularity in recent years because these products appeal to both consumers of traditional meat as well as vegetarians. Brands like Beyond Meat and Impossible Foods can be found in most grocery stores and are expanding availability on restaurant menus. These brands have branched out to offer a variety of plant-based products, such as meatballs and chicken nuggets.
Chicken alternatives are typically outpaced by other types of meat, however, this is rapidly changing. New brands such as Daring and Simulate are releasing plant-based chicken nuggets, wings and tenders made from a base of soy protein.
Plant-based seafood previously saw slow traction, but recently gained attention with several new companies entering this space. Although seafood substitutes make up a small percentage of the market, they are growing at pace.
The proliferation of unbreaded and uncoated alternatives clearly exemplifies the advancements made in taste and quality. Good Catch is a more established player in the United States that offers unbreaded fish burgers and crab cakes made from a trademarked blend of ingredients like pea protein, soy, chickpea flour and lentil protein. Other companies are also releasing plant-based versions of popular seafood products, such as Tuno's canned tuna alternative made from soy protein. Further innovation is expected as these products gain popularity.
While still a rarity in the United States, cell-based meat has gained traction in other countries. Cell-cultured meat and seafood are especially appealing as they emulate the taste and texture of traditional meat while having a much lower environmental footprint. Some argue that cell-based meat is a necessity given climate change and population growth.
Food security is another key factor driving government interest, and companies that rely on food imports strongly encourage development. In the United States, cultivated meat and seafood companies are waiting on regulatory approval from FDA and USDA before beginning commercial-scale production. As it stands, no brand has scaled production to the point where products can be sold to the masses at reasonable prices.
Core ingredients are also diversified. Fungi, lentils and chickpeas, among other ingredients, are vying for a presence in this space. U.S.-based company Nature's Fynd creates plant-based products made from fungi protein derived from a naturally occurring microbe. The company uses its trademarked protein source Fy to create plant-based breakfast patties and cream cheese. Fermented protein will continue to gain traction, especially as consumers may perceive it to be healthier than many proteins currently used in meat alternatives.
Editor's note: This article is an excerpt from a longer feature in the "Bite by bite: Plant-based F&B stacks up" digital magazine. Click the link to read it in its entirety, along with related content.
Chicago-based Anne Scott Livingston is a research analyst at Euromonitor International, which she joined in 2021. In her current role, she provides analysis on key trends relevant to food and nutrition in the United States, with a special focus on dairy, fresh food and confectionery. Livingston holds a master's degree in nutrition communication from Tufts University and has a keen interest in understanding and providing insights on the key trends shaping growth in her specialist markets.
Subscribe and receive the latest insights on the healthy food and beverage industry.
Join 30,000+ members. Yes, it's completely free.
You May Also Like
---