New protein may be a sustainable solution to a major global crisis
New protein may be a sustainable solution to a major global crisis
Nature's Fynd's accidental discovery of a microscopic fungus in Yellowstone Park may be the answer to feeding the world's growing population in the face of climate change, its founders believe. Its meatless breakfast patties and dairy-free cream cheese are only the beginning.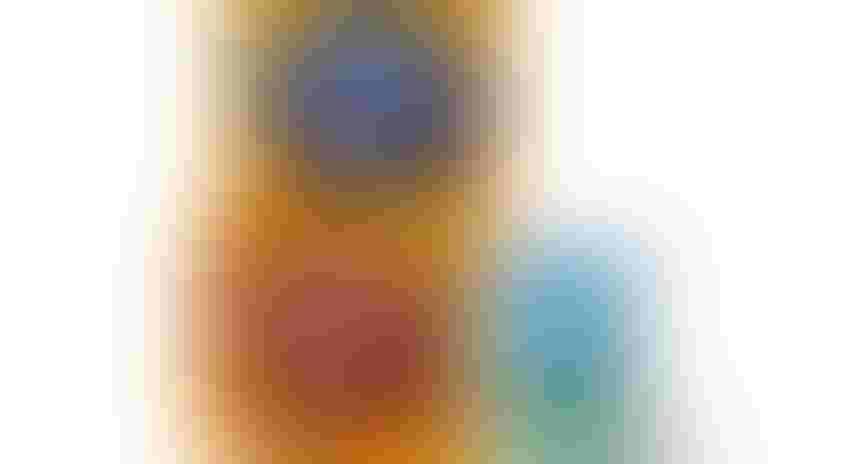 Nature's Fynd never planned to go into the F&B business. When the company originally launched as Sustainable Bioproducts LLC in 2012, the founders' goal was to uncover data for NASA on the type of conditions needed to thrive on Mars or Saturn.  
If that sounds a little sci-fi, it is. Their research took them to Yellowstone National Park's volcanic hot springs, where they discovered a microscopic fungus thriving under extreme ecosystem conditions. It was 50% protein, 30% fiber, and had vitamins and minerals, said Karuna Rawal, chief marketing officer, Nature's Fynd, now a Chicago-based company developing microbe-based proteins for alternative meat and dairy products.  
"As the scientists studied it, they realized that it had these incredible, unique properties that were very attractive for food," she continued. Ecstatic about their discovery, they developed a breakthrough patented fermentation technology the company now uses to grow the protein in a matter of days. They named it Fy, which she believes is a sustainable solution to feeding the world's steadily growing population.  
"One of the things that's really remarkable about Fy is that we can grow it using 99% less land, 99% less water, and emitting only 6% of the greenhouse gas emissions of animal products like beef," Rawal said. "All of its properties made it really conducive for creating meatless and dairy-free products."  
Naturally, there were many R&D challenges along the way as the scientists learned how to grow this entirely new form of protein. The process required several years of new technologies for the team, Rawal said. 
"Our goal was ambitious," she continued, "to create an efficient, yet simple, scalable technology that would produce a neutral-tasting protein with the texture and versatility that would enable creation of both meat and dairy alternatives." 
The result was the invention of a liquid-air interface fermentation system, which uses simple trays in standing towers in a growth chamber. That allows them to feed the microbe a blend of nutrients to trigger high protein growth.  
"Growing Fy in trays that are vertically stacked and nested into one another takes up less land and can be deployed anywhere," she explained. "Our method has even taken place in space in a mini bioreactor. As long as there's an appropriately controlled environment, growing Fy can happen anytime, anywhere, allowing us to further reduce resources by growing food near where people live."  
The revolutionary technology of Nature's Fynd has even attracted the attention of heavy hitters like Bill Gates and Jeff Bezos, who were early investors in the company.  
"One of the things that everyone is focused on is how we solve this challenge of feeding the world's growing population in the face of climate change," Rawal said. "Companies that have technologies in that space are definitely very attractive to investors.  
"Above and beyond, that is looking at how you can differentiate yourself in the marketplace, deliver a brand and a story that's going to connect emotionally with consumers, and can actually deliver the product and deliver on that promise." 
That's what she believes got investors excited about Nature's Fynd. They're delivering on their promise. 
"We can be anywhere in the world, but right now we're growing protein 10 minutes from downtown Chicago," she said. "We are adding new protein to the food chain and to the food supply chain. When you think about plant-based protein, you're taking existing proteins out of something and then converting it. In our case, we're actually growing new protein. That's something that can be sustainable and feed many parts of the world."
Nature's Fynd's first products launched in 2021 and span the meatless and dairy-free categories—a rarity in the food industry. The meatless breakfast patties and dairy-free cream cheese are two of a large pipeline of products the company's team of food scientists has developed over a few years.   
"Our focus is on ensuring that each of our products meets our high-quality standards," Rawal said. "Our team works on multiple iterations and leverages consumer feedback before we land on our optimal recipes." Thus far, additional flavors for the company's existing products are maple-infused meatless breakfast patties as well as chive-and-onion, dairy-free cream cheese.  
"People tell us all the time that it tastes like a dairy cream cheese," she said. "It's smooth and spreadable and has no nuts, no soy, and is without artificial preservatives or flavors." 
Nature's Fynd products may be purchased at Berkeley Bowl in Berkeley, California; Mariano's stores in Chicago; select Whole Foods; and Sprouts nationwide.  
Alternatives to animal-based products like Nature's Fynd will be explored during the Plant-Based Food Technology and Food Growth education session at SupplySide West at Mandalay Bay in Las Vegas. It takes place 1-4 p.m. Tuesday, Nov. 1 in the South Pacific Ballroom F. Here, several of the industry's top experts will discuss the segment's growth, formulation sophistication, marketing messages and more. Register for the event here.
Subscribe and receive the latest insights on the healthy food and beverage industry.
Join 30,000+ members. Yes, it's completely free.
You May Also Like
---