The reel story behind Pescavore's sustainable jerky strips
The reel story behind Pescavore's sustainable jerky strips
The wife-and-husband team set out to create a tasty, sustainable snack that contained zero sugar and low sodium, yet full of unique flavor profiles. Find out how they did it, plus what's next for the award-winning, emerging brand.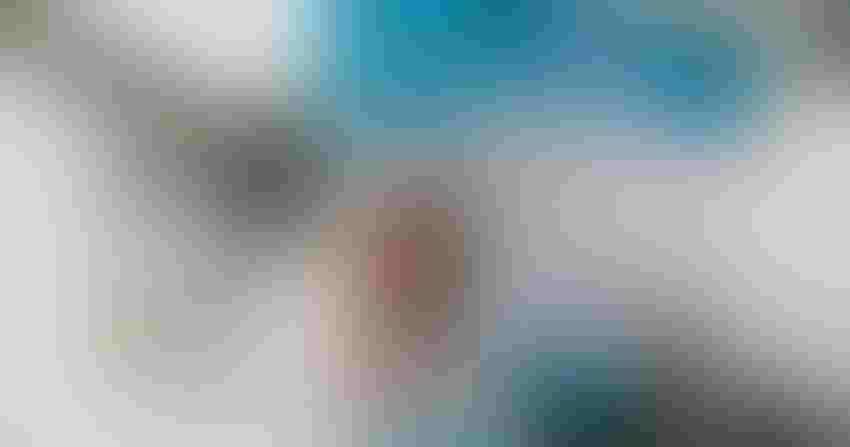 An aeronautic engineer and a fisherman walk into a bar.
Actually, the real story goes: An aeronautic engineer and a fisherman went on an exotic vacation, then decided to launch a fish jerky product line.
The process of how they did it, however, wasn't quite that simple, said Clarice Owens, who, with now husband Matt Owens, launched Healthy Oceans Seafood Co. in 2013. The former aeronautical engineer quit her lucrative Silicon Valley career to pursue the project, while her husband used his 20-plus years of experience in the sustainable fisheries industry to reel in investors and key players. But it wasn't until 2018 that their first brand, Pescavore, a line of better-for-you Ahi tuna jerky strips, debuted with deeply nuanced, global flavors in Smokey Poke, Caribbean Jerk and Island Teriyaki.
What was the five-year delay? She referred to Healthy Oceans as "a slow burn" company because they refused to take shortcuts during R&D and sourcing, plus their dedication to sustainability is the real deal. That's evident on the packaging of being "wildly responsible."
Owens, who acts as co-founder/chief technology officer for the company, elaborated. "When we started with this project, we knew we wanted to not only start out with something sustainable, but we really wanted to make sure that as we grew and serviced a bigger market, we could really maintain our credibility and our commitment to sustainable fisheries. We led with that tagline."
While sustainability is important for the Owens, they refuse to compromise when it comes to their products' taste and texture. Clarice Owens admitted that choosing the perfect fish to turn into jerky proved to be challenging.
"When you try to make fish into jerky, it just doesn't hold up the same way [as beef does]," she explained. "That's because of inherent limitations in the protein. If you don't know what you're doing when you're drying the fish, you'll end up with something rancid."
The R&D team went through several types of fish before they decided upon Ahi tuna. They made this decision after several attempts to use flaky white fish, including Dover sole, rock cod and snapper, failed. They all fell apart during the process, she recalled.  
"Our product really calls for a steakier fish because you must strip it down, and throughout the smoking and packaging process, you really need a fish that will stay together," she said. "Ahi tuna has a specific characteristic in that it cuts like a piece of steak. It really keeps its form throughout our entire process … and it's also just mild enough that it will impart flavor, yet not the overly 'fishy' flavor."
Why Healthy Oceans is passing on the plant-based trend
The company hasn't jumped on the plant-based seafood bandwagon for several reasons, including the fact that it doesn't believe it is sustainable for a growing global population.
"The global agricultural productivity gap dictates that we will need approximately 70% more food to feed a population on track to reach 9.8 billion by the year 2050," Owens explained. "From our perspective, using arable land and crops to produce so-called, plant-based seafood to service this growing population simply does not make sense, nor is it necessarily more sustainable.
"The ocean requires no fertilizer, inputs and results in no runoff and other deleterious outcomes of monocrops," she continued. "For immediate solutions and low-hanging fruit, we should be increasing the awareness of and consumption of real food, wild capture and aquaculture sources of seafood. Yet the sector is persistently mischaracterized with consumer education and seafood literacy trending in the wrong direction."
Healthy Oceans prefers to focus on what she refers to as so-called "blue foods," which are said to be responsible for a much lesser carbon footprint than other animal alternatives.
"For instance, wild capture sources of seafood contribute up to 97% less carbon footprint than herd beef," she said. "The food system contributes roughly one-third of all greenhouse gas (GHG) emissions, thus shifting demand to real sources of seafood is a viable investment in a lower carbon future."
More on Pescavore's "wildly responsible" mantra
Owens feels fortunate that her husband has strong ties to the sustainable fisheries community and that he has deep knowledge of seafood sustainability.
"We knew we wanted to stay dedicated to American fisheries, and we knew we had to have sustainable catch, so it's very helpful to have someone with the supply chain experience and the credibility to speak to some of these very nuanced and honestly fastidiously complex issues that surround seafood," she said. "It's not a sector where you can just decide one day that you're going to be a sustainable seafood expert. You need credibility. You need background and aspects that fortunately my partner brings to the project."
While she held that ace in her back pocket, there was still much to learn about developing a product on this scale. The journey began in 2013 with a massive, 400-page business plan, many trips to Alaska's fisheries, the purchase and renovation of a manufacturing plant, and all-nighters with her co-packer (who unfortunately passed away during the Covid-19 pandemic) and R&D team to ensure they were on the right track.
Owens' engineering experience came in handy during the plant's renovation as well as when the team settled on packaging. In what may appear to be a controversial move for some, they decided to use plastic. For Owens, this decision was part of the company's "wildly responsible" mantra.
"Initially, the perception was that every plastic was bad plastic, however, the role that plastic has had in making food safe, sanitary, [with a] long shelf life [and] reducing waste [should not go ignored]," Owens said. "There are certain uses of plastics that are responsible.
"The issue becomes making it more circular … [plastics] have 97% less carbon footprint than alternatives like aluminum cans or glass. You must look at a total lifecycle analysis anytime you're looking at packaging."
Additionally, she stressed, whatever materials used for packaging must withstand the manufacturing process. The plastic her company uses fits the bill.
"We had to find a material that was suitable for the entire process," she explained. "We were very thoughtful. We were extremely intentional about how we would make the least impactful, most progressive product."
These snacks are low on sugar, sodium, big on flavor
In the end, it always comes down to, does it taste good? With Owens acutely aware of this fact, she set out to develop a tasty, savory snack that wasn't bogged down with sugar and sodium. According to her, many fish jerky products contain "as much sugar as a can of soda" to cover up the fishy taste.
For her team, it was more important to cut down on sugar and salt and concentrate on the unique flavor profiles of Smokey Poke, Caribbean Jerk and Island Teriyaki.
"We asked ourselves, 'How do we actually make fish jerky taste good?'" Owens said. "We decided the answer was using global flavors that paid homage to where they came from, such as Blue Mountain, Jamaica, a place we often visited. We wanted to create global flavors in a snack that would be attractive to people while still being healthier."
While Owens claimed it took almost 10 years to perfect the flavors, her team's efforts paid off in the end. Pescavore won New Hope's NEXTY Award for Best New Savory or Salty Snack in 2020.
Of course, they're not stopping there. Owens said they're working on a new line of salmon jerky strips in the flavors of Cracked Pepper, Firecracker and Miso-Ginger.
"We just want to make them the best they can be," Owens said.
A lifelong Chicagoan, Audarshia Townsend is a veteran food and beverage journalist who serves as the content director for Food & Beverage Insider. She also appears regularly on local and national media outlets to discuss food and beverage trends. When Townsend's not on the eats beat, she's an avid yogi and meditation practitioner. 
Subscribe and receive the latest insights on the healthy food and beverage industry.
Join 30,000+ members. Yes, it's completely free.
You May Also Like
---