6 key takeaways from Black Women in Food Summit
6 key takeaways from Black Women in Food Summit
Food & Beverage Insider attended the inaugural industry event hosted by Dine Diaspora in Washington, D.C. From personalized one-on-one sessions to business inspiration from the world's leading Black female beverage founder, this series is off to a great start.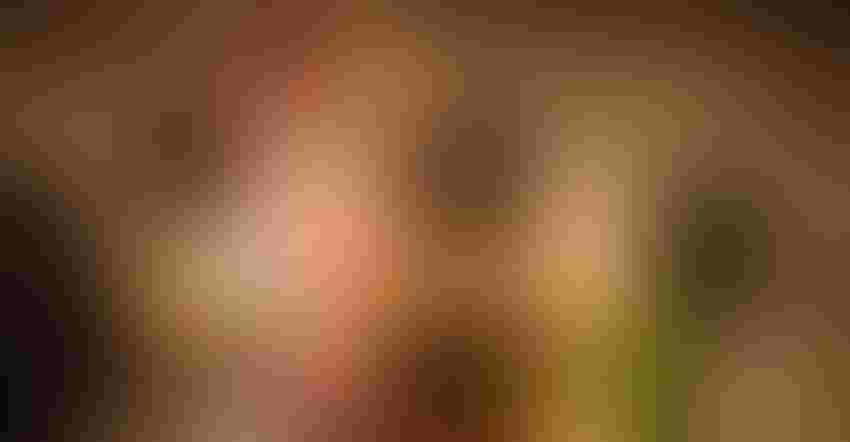 Life hits differently when you're in a room full of people who want to see you win. That was the consensus at Dine Diaspora's inaugural Black Women in Food Summit held in late April in Washington, D.C.
Founded by social impact activists Nina Oduro and Maame Boakye, the daylong event touched on significant issues of the global food system, including improving nutrition in underserved communities, amplifying Black-owned farms, and helping emerging food and beverage brands with their overall missions. Highlighted speakers included famed chef/author Carla Hall; Désirée Younge, deputy executive director, Oatley Climate/Culture Lab, Oatly Inc.; Spice Suite founder Angel Gregorio; Gail Taylor, founder, Three Part Harmony Farm and Fawn Weaver, CEO, Uncle Nearest, Inc.
It's a program Boakye said took more than a year to orchestrate because they wanted to ensure each participant walked away with something valuable, whether it was a new opportunity, new contact or knowledge.
"We both believe in what we're doing," Boakye told the audience of approximately 300 women who traveled from all over North America and Nigeria to attend. "We both believe in this community. We both believe in each and every one of you—and Black women around the world—that we can achieve our dreams, that we are born with purpose, and together we can help each and every one of us fulfill our purpose in this world."
Attendees spanned the industry, ranging from food activists and chefs to R&D professionals specializing in science, technology and food safety. Many came simply because it was the first event that felt like a safe space to be candid about their place in the food & beverage industry, one attendee said. Others came because it was a rare chance to conduct business with a captive audience that looked exactly like them. Again and again, the consensus throughout the day was that they were "in a room where people understood them" and that they didn't feel intimidated to ask questions.
"What I love about this summit and connecting the dots is that there may be only one person you needed to see when you came here today," Carla Hall, who served as the morning's keynote speaker, said. "You are going to see that person and say, 'Oh, my god. This is why I am here today.' I want you to think about that."
Highlights were aplenty at Black Women in Food Summit, particularly a unique exercise after lunch. Dubbed the "Unconference," a peer-driven discussion and collaboration, this was an opportunity for participants in small groups to describe their versions of a food & beverage industry utopia. Answers ranged from being tasked to solve the world's food crisis with the best technology to working in an environment where one had limitless funds to experiment with ingredients.
Here are five additional highlights from the event
"It's OK to fail." Uncle Nearest's Fawn Weaver was the keynote speaker at Black Women in Food Summit. As expected, she told inspirational stories of how she became the first Black founder of a billion-dollar spirit brand. But what resonated with the audience was her admittance of failure with her first business and how that pushed her to keep trying until she got it right.
An immersive way of learning about global ingredients. Spice Suite founder Angel Gregorio is known for her vast selection of global spices (Yes, she refers to herself as a "spice girl.") at her Washington, D.C. store. Her community-oriented reputation is known so far and wide that even Stevie Wonder drops by whenever he's in town. Gregorio makes a point to connect to her spices by visiting the places of their origin. She's visited 37 countries, such as one trip to Kenya, where she helped till the land and cook with the spices with the native people to learn all she can about them.
Establish healthy boundaries. Gregorio also talked about being "free," by not working extreme long hours and traveling for a reset. Customers may not like it when she's not immediately responsive, however, it's what she needs to maintain good mental health. "We glorify this unhealthy grind," Gregorio said, "and [some] people feel like if you're not 'team no sleep,' then you're not worthy of success. I cannot be creative if I am exhausted. You need to do what you need to do to manage your exhaustion. Let yourself rest and be OK with that. Do it tomorrow."
The Wall of Fame. Before entering the event, guests passed two oversized displays filled from top to bottom with recipe books, plus food and beverage products from Black women. Of note were West African-inspired sauces from Perteet Spencer of Ayo Foods. The displays were meant to serve as inspiration for product developers, aspiring cookbook authors and entrepreneurs.
Uber Eats Advisors Lab Sessions. With so many new founders launching businesses in the last three years, more information should be tailored to what newcomers need to know so they don't crash and burn. Industry expert Désirée Younge, from Oatly Inc., led one of two one-on-one sessions to help newbies and veterans understand how to work with major companies, supply chain solutions and more.
Plans for the second Black Women in Food Summit, which will occur in 2024, are underway. To stay updated, follow Dine Diaspora.
A lifelong Chicagoan, Audarshia Townsend is a veteran food and beverage journalist who serves as the content director for Food & Beverage Insider. She also appears regularly on local and national media outlets to discuss food and beverage trends. When Townsend's not on the eats beat, she's an avid yogi and meditation practitioner. 
Subscribe and receive the latest insights on the healthy food and beverage industry.
Join 30,000+ members. Yes, it's completely free.
You May Also Like
---