The Future of Food Science: 5 ways industry experts can advance their careers in the next decade
5 ways food scientists can advance their careers in the next decade
We've tackled several key recommendations, based on our conversations with the pros, that should be considered to advance a career in R&D.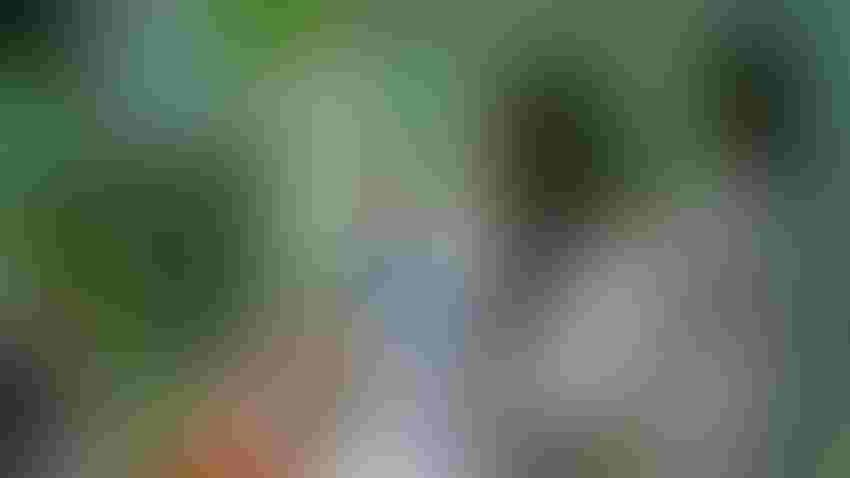 A food scientist studies strawberries
At a Glance
Our in-depth discussions with industry pros at IFT First helped us curate this quick career guide for food scientists.

Advancement goes beyond education, said one expert. On-the-job training, networking and research are key.

Becoming skilled in food sanitation, sensory science, food packaging are major areas of interest.
One thing is for certain: The food industry is constantly evolving, and food scientists, formulators and other R&D professionals are at the forefront of this change. They're developing new technologies and processes to improve the safety, quality and sustainability of food. Still, those in the industry who want to advance their careers in the next decade should be prepared for the future.
During IFT First show, held in Chicago in July, Food & Beverage Insider had the chance to chat with several leading experts about the business and what should happen next for the industry to progress. "The importance of food formulation cannot be overstated," stressed Charles Purcell, senior manager, application development food ingredients, North America at Univar Solutions. "It is a critical part of the food manufacturing process and requires a deep understanding of food science, chemistry and culinary arts."
That's a lot of information to consume, plus with the industry landscape constantly evolving, it can be challenging to stay on top of the most important aspects of the business. Here, we've tackled five key recommendations, based on our conversations with the pros, that should be considered to advance a career in R&D.
Become an expert in a specialized area of the F&B industry. 
Food scientists looking to advance their careers should become experts in a particular area of the industry. This could be a specific food product, such as plant-based meat, or a particular technology, such as 3D printing. Some of the key areas where food scientists are looking for more education and research include:
Food safety: Food scientists are working to develop new methods to prevent foodborne illnesses.

Nutrition: R&D teams are tirelessly working to develop new food products that are healthier and more nutritious.

Sensory science: Food scientists are working to understand how consumers perceive food so that they can develop new food products that are more appealing to them.

Food biotechnology: They're also using biotechnology, or science using living organisms, cells and their parts to create new products and services, to develop new food products.

Food packaging: Experts are developing new food packaging materials that are more effective at keeping food fresh and safe.

Food technology: R&D pros are creating new food processing methods that improve the quality and safety of food.

Sustainability: Food scientists are developing new food production and processing methods that are more sustainable, including eliminating the use of chemicals, using less energy and promoting a circular economy like upcycling.
With more than 20 years of experience in the food industry, Dr. Lara Ramdin is passionate about sustainability, using her skills to make a positive impact on the environment and the food system. That led her to her current position as chief innovation officer at Upcycled Foods, Inc., a company that upcycles food waste into ingredients for new food products.
Ramdin first became interested in upcycling food waste when she was working for a brewery. She saw how much grain was wasted during the brewing process, and she wondered if there was a way to use that grain to make something else. She started doing research on upcycling, and she eventually joined Upcycled Foods, Inc. to help develop new upcycled food products.
She also wants to help develop the next generation of upcycled experts. A new certification program she's working on may help to ensure that upcycled food products are authentically made from waste. It may also help to build consumer trust in upcycled food.
"Upcycling is not just a trend, it's a movement," Ramdin said. "The amount of food waste in the world is a major problem, and upcycling is a sustainable way to reduce that waste. As more people learn about upcycling, the demand for upcycled food products will grow."
Stay up to date on the latest trends in food science.
With the industry constantly changing, food scientists should be aware of the latest developments to stay ahead of the curve. They can do this by reading industry publications—such as Food & Business Insider of course—attending related conferences and networking with other food scientists.
For example, Candace Smith-Lee, senior food scientist, beverage, ofi, allowed her natural curiosity for science and technology to lead her to gaining more knowledge in the field. She's learned a lot by just being on the job. For example, she'll ask colleagues in other departments about the equipment and ingredients they use to see if there's a more efficient way to execute her research.
"I found that going to other groups outside of [my department] actually expanded my knowledge because there are crossover ingredients and maybe procedures that they only use in baked goods that would also work in beverages, but no one has tried it yet," Smith-Lee said. "I also look at a lot of literature. I subscribe to a bunch of magazines, and I read pharmaceutical magazines to see what procedures they were doing as far as emulsions to see how I could possibly adapt them to [my work]."
Develop new skills.
The food industry is becoming increasingly technological, so food scientists should develop new skills—and sharpen old ones—to stay competitive. This could include learning about new technologies, such as artificial intelligence and 3D printing, or developing new skills in areas such as data analytics and marketing.
Online courses: There are many courses available that can teach automation technologies, programming, data analytics, and other skills that are in demand in the food industry. What's great about them is that participants can enroll at their convenience, which means that it won't affect their work schedules.
Industry certifications: There are several industry certifications that food scientists can earn to demonstrate their skills and knowledge. These certifications can be an asset when applying for jobs or when asking for a promotion.
At Virginia Dare, Erik Williams, applications manager for health and wellness, encourages the junior members of his team to seek as much knowledge to "stay ahead of the curve and to provide the best possible products to their customers." That, of course, includes sharpening their skills such as a gummy-making webinar, he said.
"For gummies, you usually use pectin or gelatin, and it can be very finicky when you're putting nutritional actives in there to set it up," Williams explained. "Often, the pectin or gelatin manufacturer might have a webinar on how to use their [ingredients] in gummies. It's always a great one-hour long learning experience, plus there are always Q&As at the end." There's a webinar for everything, he added.
Univar Solutions' Charles Purcell believes formal education is a great start, yet so much more on-the-job training is necessary for a successful career.
"Schools teach you the science, but then you get into a plant and say, 'You guys aren't doing anything like what they taught us in school.' How we further our education primarily is through training from our suppliers, from our specialty suppliers. When it gets into the functional products, we are trained by our suppliers so we become an extension of their technical sales."
Network with other food scientists.
Interacting with likeminded industry experts is a great way to learn about new opportunities and to stay up-to-date on the latest trends. Food scientists can network with each other by attending conferences, joining professional organizations and connecting with people on social media.
Conferences and workshops: There are many industry events that food scientists can attend to learn about the latest trends and to network with other food scientists. Here's our comprehensive list of global shows throughout the year.
Professional associations: There are several professional associations for food scientists that offer resources and networking opportunities, such as Institute of Food Technologists and Naturally Network.
Take on leadership roles.
Food scientists who want to advance their careers should be willing to take on leadership roles. This could involve managing an R&D team, leading a research project or starting a new business. For Williams, that also includes mentoring newcomers.
"I don't think there can ever be too much information," he said. "I have people sending me webinars all the time, and I will pass them on to other colleagues. I always encourage my team to pick one thing a year to participate in, whether it's a trade show or a course at a university. It is so important to stay on top of the latest trends.
Subscribe and receive the latest insights on the healthy food and beverage industry.
Join 30,000+ members. Yes, it's completely free.
You May Also Like
---