American food scientist opens innovative incubator in Ghana
American food scientist opens innovative incubator in Ghana
Wanida Lewis, Ph.D. (right), created Crescendo because during her many global work trips as part of a fellowship with the U.S. Department of State, she noticed that there were many food-focused co-working spaces throughout North America and Europe, yet none in West Africa.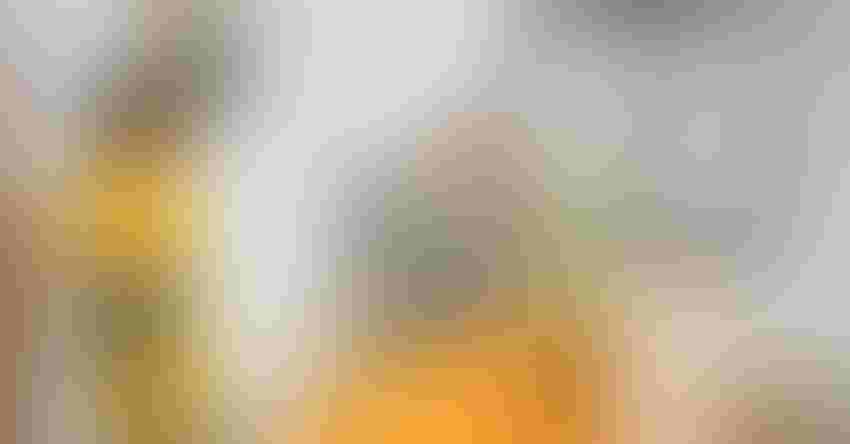 This article is part of a special series highlighting women-owned businesses and achievements in honor of Women's History Month.
A word of solid advice from Wanida Lewis, Ph.D., for those food scientists studying a designated food and/or ingredient:
"When you're studying something, pick [a food or ingredient] that you don't really like because you'll be eating it a lot," she cautioned. Lewis encountered this fate during her Ph.D. thesis examining the anti-inflammatory properties of compounds in peanut skin, a reddish-brown, paper-thin layer surrounding the kernel. She ate a lot of peanuts during that period.
As luck would have it, 10 years later, nuts are a big part of Lewis' diet again. As a new American expat in Accra, Ghana, she consumes many dishes containing groundnuts (the preferred name for peanuts in West Africa), particularly soups and stews. Some of those dishes with groundnuts are made on the premises of Crescendo Foods, Ghana's first-ever food co-working space that Lewis founded in 2021.
She created Crescendo because during her many global work trips as part of an American Association for the Advancement of Science (AAAS) fellowship with the U.S. Department of State, she noticed that there were many food-focused co-working spaces throughout North America and Europe, yet none in West Africa. The region is steadily gaining ground as an emerging powerhouse for its food ingredients as well as for inspiring product lines like Ayo Foods, Ekaterra, POKS Spices and Yolélé, which are sold in the United States. And Washington, D.C.-based agency Dine Diaspora holds the annual Black Women in Food Awards, which, in part, honors African women making an impact on the global food system. Lewis aims to be a part of that evolution.
"There's a gap that I can fill," Lewis said she told herself, yet the concept soon evolved from a ghost kitchen to a more food incubator-type establishment where chefs, F&B product founders, caterers and other culinary professionals could create and collaborate. Her vision became clearer as she traveled throughout Africa—from South Africa to Kenya to various parts of West Africa—and met other female food scientists.
Lewis' AAAS fellowship included working on the Women in Agriculture team and creating workshops in a collaboration with Kenyan-based African Women in Agricultural Research and Development (AWARD). Though AWARD is based in Kenya, the workshops occurred in various countries, including Ethiopia, Ghana and South Africa. The consensus among many of the participants was that they had food products or product concepts, yet they didn't have a place to scale up or conduct R&D.
During her research, she also found that there were plenty of tech incubators throughout West Africa, yet the incubators that focused on food only concentrated on scaling and financing. There were none specializing in R&D, recipe development or food safety—all specialties of hers.
When Crescendo opened in 2021, Lewis first gained a strong online following for her workshops, mostly due to Covid-19 not allowing in-person gatherings. In 2023, the space is lively with not only people fervently working on their products, but also workshops for newcomers to the food and beverage industry and regularly scheduled events.
Most notably, there's "Face Behind the Brand," which Lewis called "an opportunity to do a tasting of local brands, meeting the founders, etc." There's also "Food Across the Continent," when chefs and F&B founders have an opportunity to show off dishes and/or products that showcase local ingredients.
"We are about building a pan-African eco-system because the diaspora is everywhere," Lewis explained. "We are making sure we are here for the community. We look at foodservice, community and innovation. We are feeding people's innovations."
She's taking time as well to learn more about Ghana's food landscape and different ways of using its ingredients.
"What I learned about the food landscape that I didn't know before is the use of millet throughout various cuisines and its diversity," Lewis admitted. "It can be used to make breakfast, but also as a batter for chicken. Another ingredient is the power of ginger powder. Ginger is used in everything and has so many health benefits. I use it in savory dishes, such as baked chicken, or in sweet dishes, such as cakes. I also drink ginger straight in tea, which is really enjoyable." 
Dawadawa, an aromatic seasoning made from fermented locust bean seeds that's widely used in soups and stews in West Africa, is yet another new discovery for Lewis. Though it's mostly used in savory dishes, she has used it in sweet applications, like a mango cake, for a more pronounced, earthier flavor profile.
While Lewis is always available to mentor or help clients with tastings, problem solving or other issues that might arise during product development at Crescendo, she stressed that food safety is her number one priority.
"You cannot sign up, cook, etc. without taking it," she said. "For anyone who steps in here, we offer food safety training and kitchen orientation before you touch anything. This is where my food science expertise really comes in handy."
It also comes in handy, of course, when someone has a question about peanuts.
A lifelong Chicagoan, Audarshia Townsend is a veteran food and beverage journalist who serves as the content director for Food & Beverage Insider. She also appears regularly on local Chicago television news programs to discuss food and beverage trends. When Townsend's not on the eats beat, she's an avid yogi and meditation practitioner.
Subscribe and receive the latest insights on the healthy food and beverage industry.
Join 30,000+ members. Yes, it's completely free.
You May Also Like
---