Replacing dairy in protein bars may be easier than you think
Replacing dairy in protein bars may be easier than you think
Plant-based protein is becoming an increasingly popular dairy substitute in protein bars, as well as many other food and beverage products, according to an industry expert.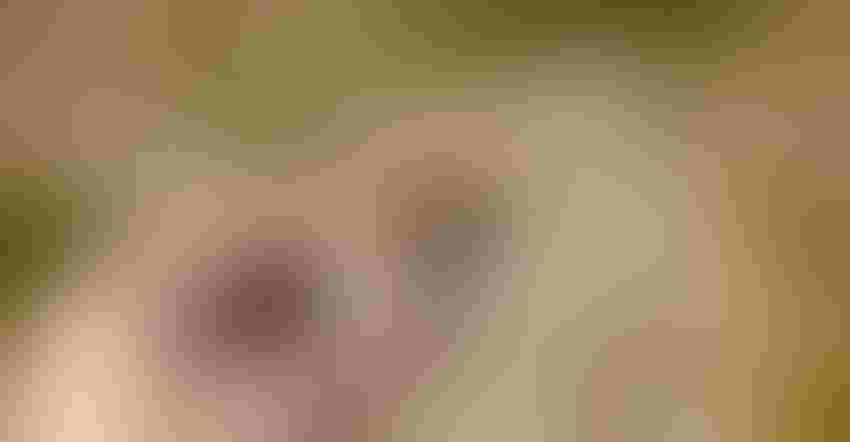 Dairy ingredients create a satisfying sensory experience in countless applications, especially when it comes to protein bars. That's because, in bar applications, dairy plays several roles as a source of protein, neutral flavor and soft texture. As more consumers strive to reduce or eliminate dairy from their diets, however, formulators are running into numerous challenges when crafting 100% plant-based bars.
Take, for example, one of the most common challenges with high-protein, plant-based bars: hardening. Consumers want nutrient- dense bars that will remain soft throughout shelf life, and dairy ingredient functionality has been developed to an extent where it addresses this issue.
Using plant protein sources to date, however, has been a no-win tradeoff—between flavor, gritty and sandy textures or hardening over time. Consumers may want to go dairy -free but are finding it hard to source plant-based options that don't require sacrificing their eating experience.
Diversifying from dairy-, soy-based ingredients
Consumers have numerous reasons for eating less dairy. The rise of vegan, vegetarian, and flexitarian diets, dietary allergies, or a concern for sustainability are a few. For these reasons, bar producers are seeking to meet these emerging and growing demands with increasing urgency. In 2018, plant-based milk accounted for just over one-third of milk sales. As of 2021, the Plant Based Foods Association indicated that nondairy milks represented 40% of the category. Overall sales of plant-based dairy products totaled more than $2 billion in 2021 as the market saw significant growth in plant-based yogurt, cheese and creamers. All this occurred as sales for conventional dairy products declined.
In the past, soy was the go-to plant protein to replace dairy and other animal proteins. A common allergen, soy has some limitations from a consumer and technical perspective in many plant-based applications. Formulators need more options.
Canola and pea protein: The plant-based protein combination your bar application is missing
Plant protein ingredients with properties that better match the ingredient properties of dairy proteins is critical for solving the formulation challenges of plant-based bars, which a combination of non-GMO canola and pea proteins can help overcome. Two of the most plentiful and sustainable crops grown in Canada, they offer outstanding functional benefits and result in high-protein bars that are soft, have a smooth mouthfeel and are more resistant to hardening over time.
Dairy is the original complete protein, but bar manufacturers can now achieve protein digestibility-corrected amino acid score (PDCAAS) scores of 1.0 by utilizing a blend of canola and pea proteins. Both of these ingredients offer high solubility and low water binding capacity, so formulators can maintain a smooth, creamy texture, comparable to whey and milk protein isolates, even at high protein fortification levels. Canola and pea proteins can also be used in vegan chocolate and compound coating applications that feature the mouthfeel consumers expect while boosting the overall nutrition of bars with inclusions, stringers or coatings.
While canola protein is a relatively new ingredient to the food and beverage scene, consumers are primed to associate it with positive qualities. In a survey of plant-based shoppers conducted by Merit Functional Foods, respondents showed strong interest in trying products made with canola protein when informed that it was non-GMO and made using cold-pressed seed and a solvent-free process. They also reported an inclination toward key attributes available in certain canola protein ingredients: High quality, sustainable, clean tasting, and grown and produced in Canada.
The plant-based movement is here to stay, and fortunately, technological advancements have made scalable quantities of non-GMO canola and pea protein ingredients available to brands that want to offer plant-based products that replicate the nutrition and sensory experience of those made with dairy proteins. While these ingredients are potential gamechangers for the bar category, they also fit naturally in ready-to-mix (RTM) protein powder, ready-to-drink (RTD) beverages and many other applications that rely on whey and/or casein for a protein source. Producers looking to reduce or replace dairy in bars, vegan chocolate or other applications will be well served to ask their supplier how to formulate with this powerhouse combination of canola and pea protein.
Jeff Casper has 20 years of experience in product and ingredient development and commercialization. His experience has spanned from grain-based food and beverage to sweeteners, fats and oils, and dairy. As the director of research and applications at Merit Functional Foods, Casper helps formulators overcome common application challenges, using the company's lines of non-GMO canola proteins and high-purity pea proteins.
Subscribe and receive the latest insights on the healthy food and beverage industry.
Join 30,000+ members. Yes, it's completely free.
You May Also Like
---