The alt-protein market is flourishing
The alt-protein market is flourishing
As the plant-based protein market continues to grow, food and beverage companies are creating a variety of products with sustainable ingredients to meet consumer demand.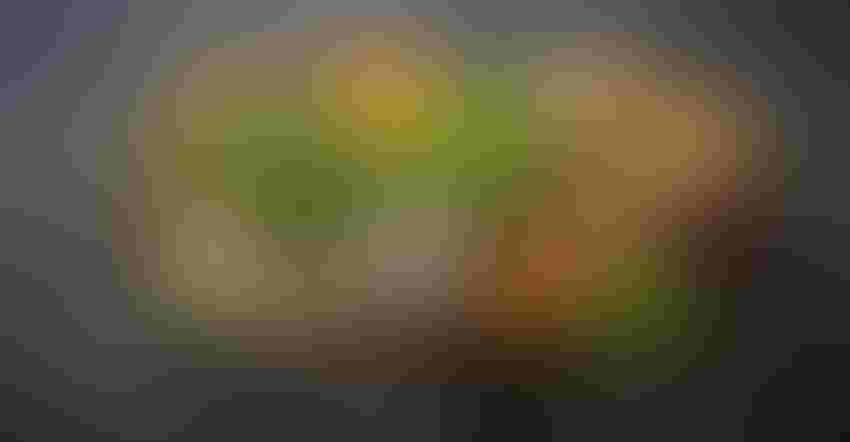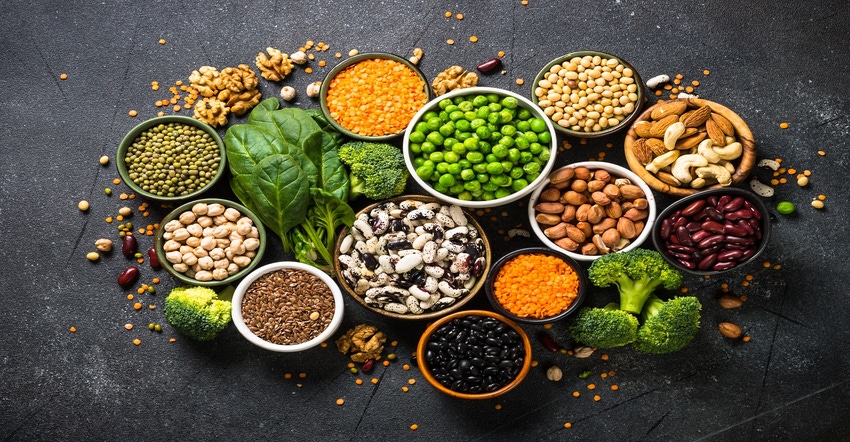 In the not-too-distant past, protein was seen as a benefit bestowed by meat—hunter-gatherer fuel that came from hunting, not gathering.
These days, understanding of the importance of protein has grown, and along with it, an exponential explosion of new sources of protein that do not rely solely on animal products. Manufacturers are competing in a field that keeps accelerating and the race to provide protein alternatives can be highly competitive. According to Megan Patterson, Fonterra's marketing communication manager, Americas, however, "The protein arena isn't a battleground so much as a fairground. It's about who can offer the most nutritional benefits, the cleanest ingredients and the widest variety of platforms to target consumers' needs and preferences."
While the stakes may be high, so too is the potential for success. "There are no winners or losers here—simply consumers seeking the protein products that work best for them," Patterson said.
Raft of positives
Those consumers are a mighty lot: Recent NPD Group reporting found that 41% of adults desire more protein in their diets.
"Protein remains such a huge draw because consumers associate it with a raft of positives, from muscle building to increased satiety," Melissa Machen, senior technical services specialist at Cargill, said. "Shoppers are striving to eat better and many see consuming more protein as part of that more-healthful lifestyle."
Protein, unlike its embattled cousins, carbohydrates and fat, "remains the one macronutrient that continues to experience universally positive recognition," according to Max Maxwell, market intelligence manager for Glanbia Nutritionals. "It's the linchpin for sports nutrition and healthy lifestyle consumers, and it's become a key indicator to consumers that a product is good for them."
Busy brandscape
Although protein's pioneers amounted to a mere niche of health and performance enthusiasts, "It's not just about sports nutrition anymore," Joe Katterfield, Arla Foods Ingredients sales development manager for sports nutrition and health foods, said. "Two key drivers keeping this sector dynamic are the fact that consumer interest is coming from a range of demographics"—from the fit to the frail, and more crucially, "advances in technology, which keep the market interesting."
Rachel Marshall, Fonterra's senior technical engagement manager for global active living, agreed. "If we just reflect on protein bars over the past decade, we can see how ingredient and processing technologies have come along in leaps and bounds, enabling brands to broaden their appeal to mainstream consumers less willing to sacrifice enjoyment for nutrition," she said.
And bars are only the start. "This trend continues with other applications, meaning that consumers can get the nutrition they want without having to adjust the foods they currently enjoy," Marshall maintained.
"The brandscape is getting very busy," Maxwell said. "But there's still plenty to play for. The category's still expanding as new consumers enter. Brands that tailor to specific consumer groups and differentiate themselves will grow as they attract new users."
Competing needs
Of course, tailoring their offerings to what those groups want is where things get tricky.
Atop longstanding demands for nutrition, taste, convenience and affordability, Patterson noted, "We saw a societal change in consumers' attitudes toward health overall because of Covid-19. The pandemic encouraged a wave of looking at diets differently—and more seriously—to consider where food comes from, if it's made with 'clean,' 'free-from' ingredients and if it contains vital nutrients—like protein—to support healthy lives."
Maxwell concurred. "It's not about any one attribute," he said. "Consumers want it all."
The message for brands is that enhanced nutrition cannot come at the expense of product performance, and better texture had better not detract from convenience. "But if a novel protein meets all those criteria and isn't too costly, many will try it," he added. "And if a brand's mission is meshed with the consumer's, they may pay more, too."
Brands have complicated missions of their own that involve not just wowing audiences but building protein products sturdy enough to stand up on shelves.
To accomplish that, Maxwell explained, "Industry wants proteins that not only taste great, but that function seamlessly in applications—that don't clump in beverages or harden in bars, for example. And mixability remains a key success parameter for powdered protein products." In other words: Even the shiniest new protein better be a multitasker behind the scenes.
Planet plant
Consumers want flavorful and functional protein, but increasingly want both flavor and function presented in a way that communicates health. "Consumer demands continue driving not only the protein space, but the food and beverage industry as a whole," Loretta Kelly, director of strategic marketing at Blue Diamond Global Ingredients Division, maintained. "And when we look at what consumers want and what the industry needs, we see a massive focus on plant-based, better-for-you protein products."
Meticulous Research forecasted a $23.4-billion value for the plant-based protein market by 2028, Kelly said, "and we see no signs of that excitement slowing."
And this isn't just a vegan or vegetarian phenomenon, either. "Interestingly, 90% of consumers who purchase plant-based alternatives aren't actually vegetarian or vegan, according to NPD Group," she added.
As such, plant-based consumers approach protein choice with the same standards as mainstream consumers because they are mainstream consumers. "They're actively seeking non-GMO, sustainable and non-allergenic, plant-based products that don't compromise on the taste, textural or nutritional qualities of animal-sourced protein," Liat Lachish, ChickP CEO, said.
Fortunately, "The alt-protein industry is flourishing with novel plant proteins that formulators in the plant-based arena, who increasingly think outside the box, can work with," she continued. "What's important is that they choose the right combination of excellent amino acid profile, application functionality and flavor."
Pain points
That is the puzzle facing formulators—not just of plant-based products but of protein foods and beverages generally. As Eyal Afergan, Ph.D., co-founder and CEO of Imagindairy, surmised, "The industry would like to deliver on these promises, but still needs to figure out how to solve the main challenges."
One perennial pain point is palatability, which plagues both plant and other protein platforms. "In the short term, there's still a focus on creating ingredients with better taste and overall sensory functionality," Machen advised. "After all, to get repeat purchase, finished products must taste good with no off-flavors and must perform functionally to meet sensory expectations around texture, mouthfeel and appearance."
Plant proteins in particular carry inherent beany, grassy and bitter notes, "but there's a ton of work going on to close those gaps," according to Machen. "New approaches to processing are yielding plant proteins with better flavor, and to complement those efforts, developers are experimenting with flavor modulators, maskers and enhancers to improve finished formulations.
"Thinking mid-range, the next target is nutrition, as the focus shifts toward protein quantity, quality and 'PDCAAS,'" she added, referencing the "protein digestibility-corrected amino acid score" used to evaluate protein quality.
While soy is unique among plants in delivering a protein "with all the right amino acids in the right amounts," Machen stated, "most other plant proteins fall short." Yellow pea, for example, comprises typically 20% to 30% protein, and other crop sources contain even lower levels.
As R&D programs work to reap more protein from crops, the current and foreseeable strategy involves combining complementary proteins to achieve higher PDCAAS values and, thus, more nutritionally complete protein profiles.
Of course, brands can always turn to dairy for optimal protein nutrition, too. Fonterra's new Functional Performer milk protein concentrate (MPC) ingredient packs its protein payload so efficiently that brands can formulate as much as 30 grams of protein into an 8-ounce bottle—a protein level usually only found in larger servings, if at all. But now, with that new MPC, an 11-ounce bottle can deliver 40 grams of nutritionally complete dairy protein, Marshall noted.
Even better, the MPC needs no chelators or hydrocolloids for stabilization, she added, "meeting consumers' desire for clean and simple labels."
Building capacity
With the functional, sensory and nutritional performance of proteins improving, attention now turns to the next challenge: the ability to scale both protein production and processing capacity.
This is especially crucial for plant-based meats, Machen explained. Because the sector relies on textured and high-moisture extruded proteins to achieve the products' meat-like textures, any shortfall in supply or extrusion capabilities could put the brakes on the burgeoning category.
Cost is also a constraint on plant proteins, given both the technology involved in their manufacture and, in the case of many, their still-limited supplies. That said, Machen noted that "more-established options like soy and vital wheat gluten can bring great value to formulations."
In fact, Cargill will add vital wheat gluten to its protein portfolio later this year. "With 75% protein on a dry-weight basis," she said, "it can be a good way to get more grams of protein onto a label. And it brings functional benefits, including cohesiveness, structure, water absorption, and binding and the firmness that plant-based meat alternatives need as they cook."
Editor's note: This article is an excerpt from a longer feature in the "Protein battleground: Sustainability & demand fuel advancement" digital magazine. Click the link to read it in its entirety, along with related content.
Kimberly J. Decker is a Bay Area food writer that has worked in product development for the frozen sector and written about food, nutrition and the culinary arts. Reach her at [email protected].
Subscribe and receive the latest insights on the healthy food and beverage industry.
Join 30,000+ members. Yes, it's completely free.
You May Also Like
---