A taste of International Women's Day
A taste of International Women's Day
In their own words, six female CPG founders and an industry pro reflect on what makes their products unique. From heritage ingredients sourced from their native countries to dedicated sustainable practices, each aims to elevate the way in which we consume.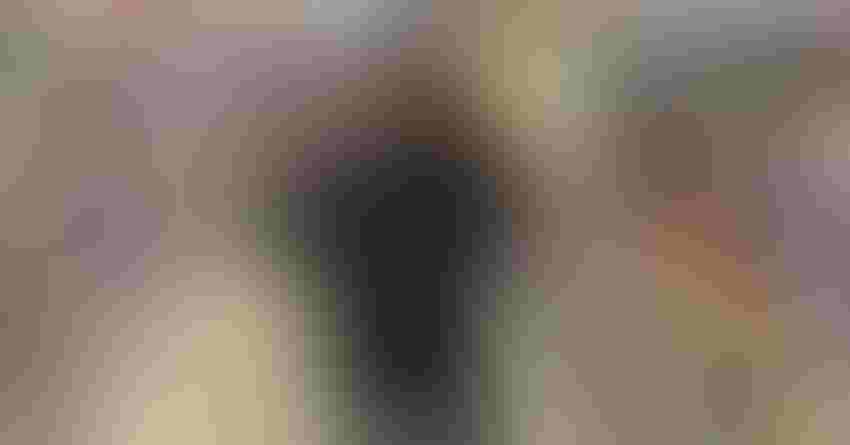 This article is a part of a special series highlighting women-owned businesses and achievements in honor of Women's History Month.
Women's History Month occurs throughout March. On March 8, the commemoration goes global with International Women's Day, which spotlights social, economic, cultural and political achievements.
That includes, of course, female CPG food and beverage founders, many of who have found their voices in an increasingly expanding category. In their own words, the following 5 founders and an industry pro reflect on what makes their products unique. From heritage ingredients sourced from their native countries to dedicated sustainable practices, each aims to elevate the way in which we consume.
Uche Jumbo, Choputa
Native country: Nigeria
Heritage ingredient(s): Choputa (pronounced: chaw-poh-tah) means "discovery" in the Igbo language, and the fonio grain is the beacon of light at the beginning of our journey in pursuit of goodness. Fonio is a staple ingredient for many families in rural parts of West Africa, and it is also considered the oldest cereal in the region. In my Nigerian hometown, fonio, a.k.a. "acha," is a prized food for those suffering from diabetes. It is an ancient supergrain with many good-for-you benefits.  
With millions of Americans projected to eat hot breakfast cereals by 2024, I thought, "Why not add a healthier option to the hot breakfast cereal table?" Our Instant Fonio Breakfast Cereal cooks in less than two minutes and contains simple and clean ingredients. It is also gluten free, non-GMO, vegan, whole grain certified and contains 5g of protein. 
Best sustainable practice(s): My mission with Choputa is to accelerate economic transformation in West Africa via an investment in ancient supergrains that increases sustainable and productivity. I would also like to ignite a sense of discovery in those seeking healthy alternatives to traditional grain-based foods, not only of the numerous health benefits, but also the rich stories of the people harvesting the supergrains inherited thousands of years ago from their ancestors. 
Anna Vocino, Eat Happy Kitchen
Native country: Italy
Heritage ingredient(s): Whenever I would spend time in Italy with my extended family and friends, I would return home with so many ideas of how to make real Italian sauces from what we had at American grocery stores. More than 25 years ago, I made it a point to perfect my marinara recipe. When I set out to create a line of sauces for Eat Happy Kitchen, I wanted to ensure they had the same quality and delicious taste as if I snuck into your kitchen and made it for you. We source premium organic Italian tomatoes, which are the majority base for all my sauces. Then, we source our remaining ingredients from California farmers as our sauces are kind of like I am—a mix of Italian heritage with California freshness sprinkled in.
My sauces are all gluten-free with no sugar added, but it all starts with those organic Italian tomatoes. We had a supply issue last year, thanks to a drought in Italy. Having organic Italian tomatoes was so important to me and my customers that we paid the premium price.
Best sustainable practice(s): In April 2022, Eat Happy Kitchen launched a line of organic, gluten-free, no sugar-added seasonings: BBQ Dust, The Dill and Taco Seasoning. We spent a year in R&D to make sure we got the flavors just right, but also so we could get the amazing flavor without any added sugar, anti-caking agents, anti-slip agents or added fillers. We also spent that same year designing upcycled, sustainable packaging. I figured if I was starting to manufacture real food on a large scale, I wanted packaging to match the quality on the inside. We developed canisters made from recycled paper with recyclable aluminum plugs on either end of the canister. Using zero plastic on the outside and only real, delicious food on the inside are always our sustainability and flavor goals at Eat Happy Kitchen.
Cynthia Duran, Xinca Foods
Native country: El Salvador
Heritage ingredient(s): As a child of Salvadorian immigrants, I learned about my culture through food. I watched my mom cook, and we ate all these different Salvadorian dishes. When I asked her to teach me how to cook, she replied, "You've watched me make pupusas all the time. How haven't you learned?" I learned how to cook by watching my mother and grandmother cook. This made me interested in learning more about all the recipes and dishes I grew up eating. One example is loroco. Many people don't know what loroco is, and I learned that this edible flower only grows in Central America. So, introducing new ingredients and foods I grew up eating is sharing a piece of my culture with others. 
Best sustainable practice(s): Xinca Foods is very interested in environmental sustainability, even though this can be very hard to prioritize for smaller brands with many competing needs that don't always align with being sustainable. The biggest example we have of this now is our production facility, which is in western Washington state. The decision to locate it here was made in part to take advantage of electricity derived from more than 80% renewable sources. Additionally, none of the cooking equipment in the facility uses natural gas.
Mehek Khera, Niramaya Foods
Native country: India
Heritage ingredient(s): Some recipes evoke joy and invigorate vibrant energy through the power of fond nostalgia. I shared the same relationship with a dish that my grandmother used to make called pav bhaji. While "pav" means a loaf of fluffy bread, "bhaji" refers to a stew of vegetables cooked for a long time in simmering spices and a ton of herbs. This is also a local classic from the streets of India where vendors and their daily wages rely on the magic of larger-than-life tawa pans and oodles of energy. When I found this flavor and the opportunity to add more plant diversity to the shelf, I wholeheartedly took it. At Niramaya Foods, we have created a Pav Bhaji Dip that uses sweet potatoes and cauliflower, which are perennial produce in India.
Best sustainable practice(s): Our products provide affordable and easy access to nutrition and flavor. Our form is a snackable, dairy-free and olive-oil based version of pav bhaji.
Tiffany Pham, global operations director, Red Boat Fish Sauce  
Native country: Vietnam
Heritage ingredient(s): The idea behind the newly formed Founders Heritage is aligned with Red Boat's mission: to honor our culture by making the best Vietnamese flavors from the purest ingredients. Red Boat's fish sauce-making process is unique to Phú Quốc, Vietnam. What makes fish sauce in Phú Quốc so famous and highly regarded is that we catch anchovies off the coast of the island and salt them immediately to preserve a pure, umami flavor. The salted anchovies are transported back to our barrelhouse to age for 12 months.
Best sustainable practice(s): It is important for Red Boat founder Cuong Pham to make fish sauce this way to continue the tradition of artisanal fish sauce making.
Natalia Dalton, Saucy Lips Foods
Native country: Mexico
Heritage ingredient(s): At our family-owned Mexican food company, our founder's heritage is at the heart of everything we do. Our recipes and cooking techniques have been passed down from generation to generation, and we all work together to keep our products authentic. My mom is the creator behind our delicious sauces, and we're all super proud to carry on her legacy by sharing our traditional family recipes with others.
Our goal is to bring the true flavors of Mexico to households across the United States because we know that a lot of the products labeled as "Mexican" in the Hispanic section at grocery stores don't accurately represent our cuisine. We want to change that narrative and show everyone how vibrant and delicious Mexican cuisine can be. When you see our products in grocery stores, you can trust that you're getting a true taste of Mexico, made with love and pride by our family.
We use heritage ingredients that are traditionally found in Mexican cuisine, such as tomatoes, peppers, garlic, onions and spices to ensure the authenticity of our products.
Best sustainable practice(s): We also incorporate some "better for you" ingredients, such as apple cider vinegar, to make our sauces healthier and more sustainable. By combining heritage ingredients with modern, healthier alternatives, we're able to offer our customers an authentic taste of Mexico that is also accessible to people with more restricted diets. We believe that everyone should be able to enjoy the rich and diverse flavors of Mexican cuisine, and we're proud to offer products that cater to a range of dietary needs.
Being part of Founders Heritage is important for our business because it connects us with like-minded individuals and businesses that share a passion for representing cultural heritage through food. This sense of community and shared purpose is inspiring and motivating. Additionally, being part of a heritage group in the food industry provides us with access to valuable resources and knowledge that can help us grow our business while preserving our cultural traditions.
A lifelong Chicagoan, Audarshia Townsend is a veteran food and beverage journalist who serves as the content director for Food & Beverage Insider. She also appears regularly on local Chicago television news programs to discuss food and beverage trends. When Townsend's not on the eats beat, she's an avid yogi and meditation practitioner. 
Subscribe and receive the latest insights on the healthy food and beverage industry.
Join 30,000+ members. Yes, it's completely free.
You May Also Like
---