How to meet farm-to-shelf consumer demand for sustainability-focused products – article
How to meet farm-to-shelf consumer demand for sustainability-focused products – article
From grower connections to certified sustainable products, ADM has the commitments and programs to help its partners achieve their sustainability goals.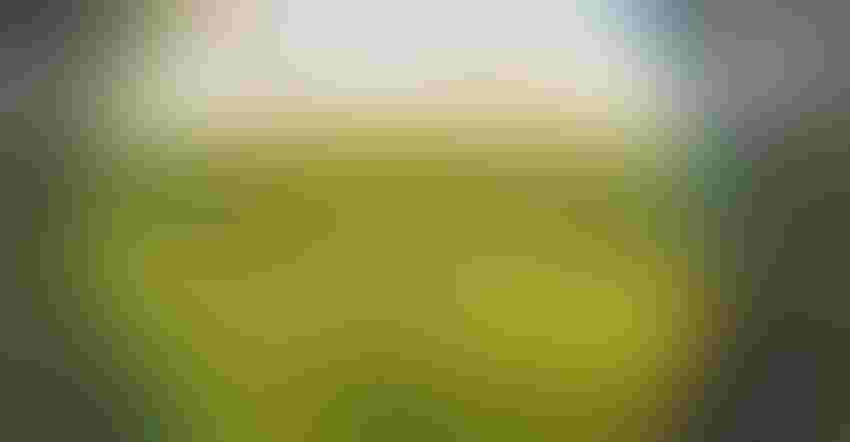 With concerns over climate change and the health of the planet increasingly top of mind for consumers, it's no surprise that there is a growing demand for sustainable goods.
Although sustainability-marketed products only make up 16% of CPG market share, in the last five years these products represented 55% of total CPG market growth[i] Significantly, the International Food Information Council reports that 59% of consumers say it's important to buy sustainably produced foods. And not only are consumers looking for sustainability-focused products, they're willing to pay more for them. On average, products with a sustainability claim had a price premium of 39% when looking across 35 different CPG categories according to IRI and the NYU Stern Center for Sustainable Business.
Key issues driving interest in sustainable goods include consumer concerns about climate change, which have resulted in consumers focusing on using less energy or seeking to reduce or offset their carbon emissions. They are also changing their purchasing habits as interest grows in both climate impact and carbon labelling.
This consumer push to purchase from future-forward brands who are committed to sustainability now has companies looking for partners who can help with sustainable solutions and pathways to meet responsible sourcing and environmental impact goals. Yet, while sustainability can be easy to talk about, it is not always as simple to put into action. Making sustainability a priority involves goal setting, strong partnerships and accountability.
As an industry leader in grain sourcing and a company whose U.S. flour milling network is net carbon neutral, ADM Milling & Baking Solutions understands the intricacies and importance of weaving sustainability into business initiatives. They've already done for themselves what they now help their partners do. "We've been investing in sustainability programs for years. We have commitments and connections to help our partners achieve their sustainability goals," says Tedd Kruse, President ADM Milling & Baking Solutions. "At ADM, we rely on our grower relationships, direct sourcing and sustainable agriculture programs to provide farm-to-table transparency and responsible sourcing solutions. Not only do these initiatives underscore our position as a leader in the industry, they help our customers address the growing consumer expectations for sustainability and transparency, while strengthening quality associations."
Farm-to-Table Transparency
With carbon neutral claims and commitments accelerating in the marketplace, ADM has developed a menu of sustainable sourcing and carbon footprint reducing programs to help its partners achieve their own responsible sourcing targets and environmental impact goals. The company has hundreds of producers in its supply chain and 800,000-plus acres enrolled in ADM-supported Field to Market sustainable agriculture programs, which include regenerative agriculture projects that promote carbon-reducing practices such as fertilizer reduction and carbon-removal practices such as no-tilling, cover crops and complex crop rotation.
Strong relationships with its partners also are a key to ADM's Farm-To-Table Transparency formula. The company's Grower Connect program provides a "see for yourself" component, letting customers and consumers see the people and places behind ADM's products, whether they're growing wheat in the Pacific Northwest, durum in Montana or sorghum in Kansas.
Grower Connect offers a close-up look at the flour ADM produces, and a connection to the growers and mills that helped bring a product to shelf. "We are proud to showcase the grain farmers we work with so closely," says Kruse.  "This is what we mean by farm-to-table transparency."
Ongoing Footprint Reduction
While ADM's milling operations are net carbon neutral, further implementation of regenerative agriculture practices will enable ADM to offer carbon neutral flour in 2022. Unlike carbon offsets, ADM's programs use insets with direct supply chain impact, which help its partners address their Scope 3 or supply chain emissions from the flour they purchase. Such CO2 supply chain reductions made by ADM partners can be used for product claims.
ADM's flour mills achieved net carbon neutrality, with independent third-party verification, through increased operations efficiencies, renewable energy purchases and carbon capture and storage. The company has implemented 200-plus projects that have saved thousands of kilowatts of energy and its Decatur-based carbon capture and storage program is a first-of-its-kind, large scale project to capture and permanently sequester carbon underground.
 "Over the last 10 years, we've reduced our GHG emissions by 25% and have been working to purchase our remaining power needs via green energy to further reduce our carbon footprint," adds Kruse.
Yet, being a leader in sustainability takes more than checking off a plan box. Continuing to work with producers to implement regenerative agriculture practices that reduce farm level CO2 emissions is an ongoing goal at ADM. "As a leader in the marketplace, we will continue to advance sustainable sourcing and ways to reduce our environment impact, while also providing transparency across the supply chain and the highest quality products our customers and consumers have come to count on," says Kruse. "At ADM, we are answering the call to action when it comes to providing sustainable solutions."
[i] IRI & NYU Stern Center for Sustainable Business, Sustainable Market Share Index 2020
Subscribe and receive the latest insights on the healthy food and beverage industry.
Join 30,000+ members. Yes, it's completely free.
You May Also Like
---