Sustainability and the meat industry: Balancing practical solutions with consumer choice
Sustainability and the meat industry: Balancing practical solutions with consumer choice
In a session at Food Ag Ideas Week in Minnesota, representatives from Cargill and The Good Food Institute (GFI) detail solutions driving forward sustainability in the meat industry.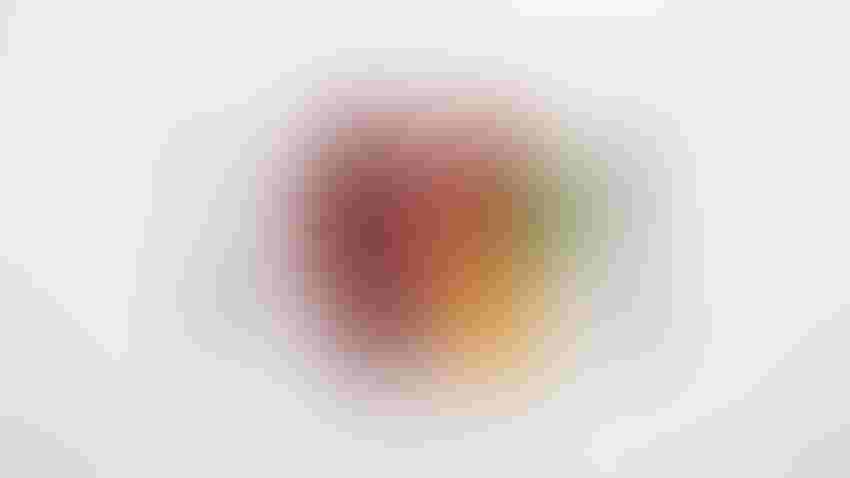 At a Glance
Consumers are increasingly demanding more sustainable food options, according to representatives from Cargill and GFI.

The focus on sustainability has led to innovations in alt-meat products, including plant-based and lab-cultivated meat.

Both conventional and alternative proteins have a role to play in feeding the world's growing population sustainably.
Sustainability is a growing priority among food and beverage consumers. In fact, 2021 research from FMCG Gurus showed 65% of consumers said they want food and nutrition brands to work harder to protect the environment.
A particular area of focus for consumers and food product developers alike is the meat industry, a food category that's charged with making significant contributions to greenhouse gas (GHG) emissions. This focus on meat's environmental impact has led to a surge in alternative meat product innovation, including plant-based meat alternatives and rapid, recent advancements in lab-cultivated meat.
Such solutions as these have the potential to help food producers feed a rapidly growing population while decreasing the negative impact on the environment, wagered Priera Panescu, Ph.D., lead scientist and plant-based specialist at GFI, during the "Protein Pioneers: Balancing the Plate with Conventional and Alternative Proteins in the Future Food Landscape" session at Food Ag Ideas Week, Oct. 9-10, in Saint Paul, Minnesota.
Panescu was joined by Jeff Fitzpatrick, director of sustainability for Protein North America at Cargill.
According to Panescu, animal agriculture contributes 18% of the calories consumed globally, and 37% of the protein consumed. It also uses more than three-quarters (77%) of agricultural land.
"Seventy-seven percent of our land being used for animal agriculture that only contributes to 18% of our calories is incredibly inefficient," she said.
Alternative proteins, on average, require about 90% less land to produce the same amount of protein that's consumable for a human being, Panescu explained. "It just makes a lot of sense for us to start shifting our thinking and diversifying our protein supply," she added.
While the numbers speak volumes, it's ultimately up to consumers to decide what products they want to purchase.
Looking to sustainability, Fitzpatrick said Cargill's approach is "inclusive."
"I think we would support the fact that consumers want choice, but we also are realistic and know that consumers will demand choice," he explained. "Whether you like it or not, consumers do want to have multiple choices. Consumers always want to have more choices, not less."
Cargill's Protein North America business produces food to feed 90 million people each day.
"It's a huge opportunity, it's a huge responsibility," Fitzpatrick said. "Knowing that the demand for protein globally is going to grow, but specifically the demand for animal protein is going to continue to grow … how do we do that in the most responsible way?"
Fitzpatrick leads Cargill's BeefUp Sustainability program, which aims to partner with farmers and ranchers to help them meet their sustainability goals in areas like land management and waste reduction.
One area primed with potential is technology that helps farmers and ranchers improve operations, including how they utilize land.
"What doesn't get measured, doesn't get managed," Fitzpatrick explained. "When you can bring some tools in to give people different abilities to look at what they're doing, land use and other things, they can say, 'Hey this part of the ranch might actually be better for us to put a crop in.' Or conversely, 'We've been cropping this land, but it takes a lot of inputs to get a crop out of this place, but what if we actually could reforge it and put it back? That would be a better use for that land.'"
In the future, Fitzpatrick said he sees the term "alternative protein" eroding—potentially boosting consumer acceptance.
"One of the things I see in the future for sure is just the whole term 'alternative protein' going away," he said. "It was probably good marketing at the beginning to get people's attention, but it's almost twisted it in a way. That's where we need to get to. It's not there's protein and then there's this alternative protein."
Subscribe and receive the latest insights on the healthy food and beverage industry.
Join 30,000+ members. Yes, it's completely free.
You May Also Like
---