Highlights from National Honey Board's 2020 Honey Summit
Highlights from National Honey Board's 2020 Honey Summit
The National Honey Board (virtually) held its 2020 Honey Summit last week. Here are the highlights.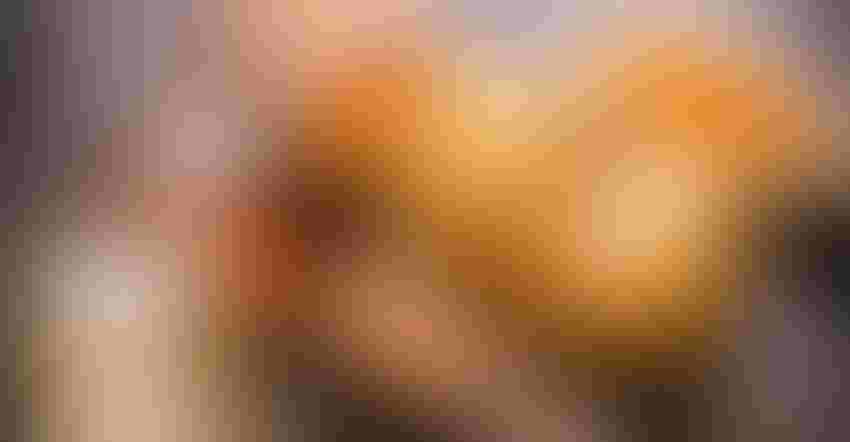 In an era when more and more consumers are ditching traditional sugar as well as artificial sweeteners, one seemingly simple ingredient is having a serious comeback: honey.
As a sweetener that is both lower on the glycemic index and which enjoys a much wider health halo than traditional sugar and its artificial counterparts, honey is being utilized more than ever in everything from ready-to-drink (RTD) teas and other beverages to bakery items and confections.
I had the privilege last week, along with editors around the industry, to take part in the National Honey Board's (virtual) 2020 Honey Summit. The National Honey Board, based in Colorado, is an industry-funded agriculture promotion group that works to educate consumers and food and beverage processors about the benefits and uses for honey.
The continued rise in the popularity of honey as an ingredient was evident based on data presented by the Honey Board. In 2020, U.S. production of honey is expected to reach 203 million lbs., up from about 162 million lbs. in 2016. In addition, honey sales are up 18% since 2015. With uses everywhere from beer to bread, snack bars, cereal and candy, the versatility of honey as an ingredient was on full display.
Beyond the facts and figures, the Honey Board took us on a virtual honey tasting tour, interspacing samples of eight different honey varieties—Sourwood, Eucalyptus, Acacia, Alfalfa, Buckwheat, Orange Blossom, Hawaiian Lehua and Meadowfoam—with explanations of how bees produce each one and how they differ. These eight represented just a tiny fraction of the more than 300 honey varieties produced in the U.S. alone.
It was this sampling that highlighted just how versatile an ingredient honey can be. Many consumers—and this author, admittedly—likely think of honey as one-size-fits-all; many are likely unaware that honey even comes in different varieties. But it does, and the differences between them range from subtle to stunning. The eight samples given to editors to try ran the color spectrum from nearly clear Acacia to deep, dark brown Buckwheat. The flavors and aromas spanned an equally impressive range. The Buckwheat variety had a fairly unpleasant, barnyard quality to its scent, but tasted like a deep molasses—perfect as a spread or dip. The Orange Blossom had an unsurprising citrus aroma, with a light, subtle flavor. Meadowfoam—the rarest sample we tried, produced only in the Willamette Valley area of Oregon—had almost no scent at all, but had a caramel-like burnt marshmallow flavor that was, to be blunt, irresistible.
In addition to sampling these honey varieties, the editors were given a new appreciation for the work that goes into producing them. Did you know a single honeybee will fly up to 500 miles, visiting 20,000 flowers in its short life—all to produce about 1/12 of a teaspoon of honey? Think of the work that goes into making this sweet treat the next time you pull a jar out of your cupboard.
In an era of all-virtual-everything, the Honey Board pulled off an educational—not to mention tasty—summit from the comfort of our homes, and for that we at Food & Beverage Insider thank them.
Subscribe and receive the latest insights on the healthy food and beverage industry.
Join 30,000+ members. Yes, it's completely free.
You May Also Like
---