Business Bites: Food tech company reimagines PB&J
Business Bites: Food tech company reimagines PB&J
On this week's plate: Tech company develops innovative food coverings for moisture-rich products; Beneo introduces beta-glucan ingredient for functional foods and beverages; Fi Europe Startup Innovation Challenge 2023 announces finalists; and more.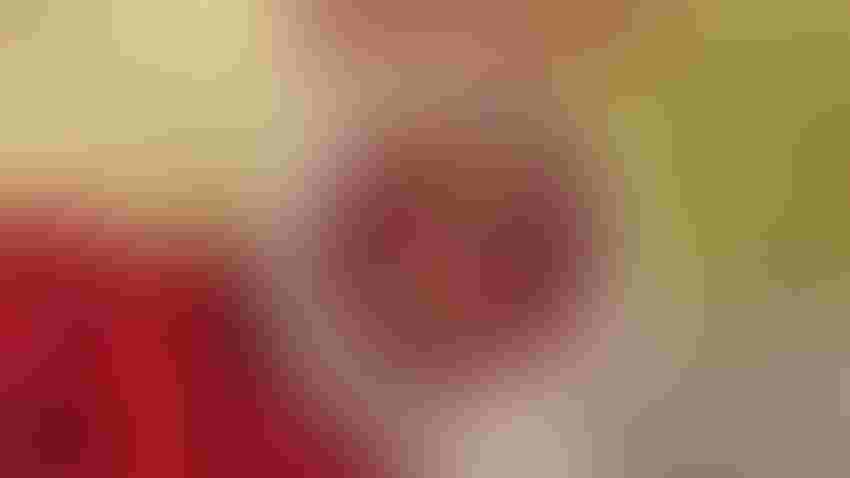 At a Glance
Foodberry creates edible food covering for various products, such as ice cream and hummus, which extend shelf life.

Beneo unveils functional ingredient derived from barley for use in baked foods, breads, cereals, pastas and alt-dairy.

Fi Europe's B2B startup competition for F&B companies announces 20 finalists for 2023 edition.
Imagine beloved childhood favorites, such as PB&J and ice cream sundaes, in a bite-size format. Massachusetts-based food tech platform Foodberry helped bring these to fruition—in a sustainable way. The company recently developed a one-of-a-kind, edible covering that's both plant based and allergen free, which can be used to create unconventional bites consumers have grown to love. Learn more in this week's column.
Food tech platform introduces plant-based, allergen-free coverings
Foodberry is changing the way we consume. The Boston-based food tech platform, focused on sustainable food production, recently developed edible coverings inspired by natural fruit skin, which can extend the shelf life of moisture-rich products like yogurt and ice cream. The patented coverings, made using plant-based fibers, phytonutrients and minerals, were developed to mimic the peels and skins of fruits and vegetables found in nature. The company created five iterations for healthy, on-the-go snacks: hummus balls, featuring the popular spread wrapped in a vegetable coating; peanut butter and jelly bites, a nod to the century-old snack; coffee spheres, offering 10 mg of caffeine per piece; yogurt balls, a modern twist on the nutrient-dense nosh; and ice cream sundae nibbles, a transformed dessert into a handheld treat.
Beneo launches sustainable, functional ingredient
Approximately three-quarters (73%) of consumers in the United States are interested in products that promote heart health, according to proprietary data from market research firm FMCG Gurus. To cater to the growing demand for better-for-you products, ingredient company Beneo recently unveiled a new functional ingredient derived from barley, Orafti β-Fit, which is rich in beta-glucans. Produced using an eco-friendly milling and drying enrichment process, the company said the high-fiber ingredient has the potential to help to reduce blood cholesterol levels, manage blood sugar levels and reduce the risk for coronary heart disease. The whole-grain barley flour is a natural, clean label ingredient incorporating 20% beta-glucans that can be used in a variety of food applications, including baked foods, breads, cereals, pastas and dairy alternatives.
Fi Europe Startup Innovation Challenge 2023 announces finalists
Fi Europe, an international trade show spotlighting food ingredients, takes place Nov. 28-30 in Frankfurt, Germany. For the last eight years, the event has featured the Fi Europe Startup Innovation Challenge, which offers B2B startups the opportunity to showcase their ingredient innovations to potential partners and investors. The finalists for the 2023 edition were recently announced, including 20 startups across four categories: Most Innovative Food or Beverage Ingredient, Most Innovative Plant-Based or Alternative Ingredient, Most Innovative Processing Technology, and Most Innovative Service or AI Solution Supporting the Food & Beverage Industry. All finalists will pitch before a panel of expert judges on Nov. 27 in private, with winners announced the following day on stage in front of Fi Europe attendees.
French food tech company plants US roots in Chicago
Umiami, a French food tech company developing plant-based meat and fish alternatives via an "umisation" process, recently raised $35 million to aid its expansion to the U.S. With plans to establish headquarters in Chicago, General Manager of Umiami North America John Hatto said the new facility will create 250 local jobs over the next three years. Though the company doesn't expect to have a substantial footprint in the U.S., with its main manufacturing plant located about 10 miles from Paris, Hatto didn't rule out opening a U.S.-based manufacturing facility in the future. The new Chicago office, however, will focus strictly on operational support for the global business with the hiring of marketing, sales, finance and R&D professionals.
PLMA's 2023 annual Private Label Trade Show returns to Illinois
For more than 40 years, nonprofit Private Label Manufacturers Association (PLMA) has connected retailers and manufacturers at the annual Private Label Trade Show. This year, the event will take place Nov. 12-14 at the Donald E. Stephens Convention Center in Rosemont, Illinois (right next to Chicago's O'Hare Airport), with an overarching theme of "The Store Brands Phenomenon." More than 1,650 exhibitors from 50 countries will be showcasing a variety of innovations, from foods and beverages to health and beauty products, in a format similar to the aisles of supermarkets, mass retailers or drug chains. Exhibitors range from small- and medium-sized companies to well-known national brands. Click here to register.
Subscribe and receive the latest insights on the healthy food and beverage industry.
Join 30,000+ members. Yes, it's completely free.
You May Also Like
---