Trending flavors: Coming in hot
Trending flavors: Coming in hot
Spicy, smoky and tangy flavors from regions all over the world are trending, which has prompted food and beverage manufacturers to highlight these types of ingredients in their products.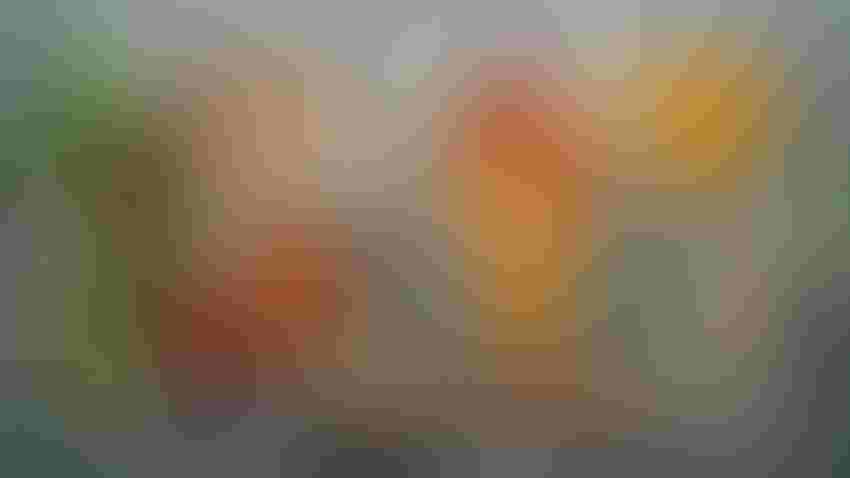 At a Glance
Flavors from all over the world—particularly South America, Asia and Africa—are influencing food and beverage development.

Some of the top-trending ingredients in snacks and frozen foods are sesame seed, ginger, jerk, spicy honey, miso and tahini.

Korean and African flavors are most popular, with Italian, Japanese and Greek flavors trailing closely behind.
Imagine a spicy, smoky bite of tandoori chicken. Or the salty and tangy notes of adobo-crusted pork. Or how about the taste of sweet and sticky teriyaki-glazed salmon atop rice sprinkled with a generous pinch of savory, crunchy furikake.
These are some of the top trending spices and flavors consumers are seeking right now, according to flavor manufacturer T.Hasegawa's 2023 Food and Beverage Flavor Trends Report, which highlighted the global flavors taking center stage as people continue to look for ways to travel through food.
Flavors from all over the world—particularly Europe, South America, Asia, North America and Africa—are hot. So much so that they are finding their way into formulations of new snack and frozen food options, as well as nonalcoholic and alcoholic beverages.
Italian flavors top the list, according to the report, with 84% of consumers interested in exploring foods from the country's southern region. Cuisines from South America, Asia and Africa follow closely behind—with most consumers experimenting with Caribbean (70%), Cantonese (65%), Osaka and Filipino (59%), Guadalajara (57%), Oaxacan (56%) and Moroccan (55%) flavor profiles.
Other spices and flavors making their way onto restaurant menus and consumer plates, the report noted, include sesame seed (77%), ginger (68%), jerk seasoning (60%), spicy honey (60%), miso (55%) and tahini (51%). More specific Asian seasonings, such as chaat masala, Kashmiri chili and togarashi, are also resonating with about one-third of consumers.
"Korean and African are among two of the hottest emerging international cuisines, proving how impactful cultural interest can be on the cuisine trial and adoption cycle," the report said, while "Italian, Japanese, Greek and Pacific promote a rebalance of plant- and animal-based products, or a more flexitarian approach."
The global flavors market, which was valued at $15 million in 2022, is expected to grow at a compound annual growth rate (CAGR) of 4.3% and reach a valuation of approximately $23 billion in 2032, according to market research firm Spherical Insights.
It's no surprise this is a growing segment in the food and beverage industry, though, since 82% of consumers are drawn to foods and beverages with hot and spicy flavors, per market research firm FMCG Gurus' 2023 Flavor, Color, Texture Global Trends report. "Globalization continues to bring different cuisines and flavors from around the world and [has] led to more sophisticated taste buds and interest in exotic and unique flavors," the report noted.
ADM has also noticed the effect globalization has had on industry, as well as consumers. "We're currently seeing consumers strive for ways to express themselves and their unique lifestyles through foods and beverages, and that is impacting what is trending in flavors," Jennifer Zhou, global director of product marketing for flavors at ADM, said. "Playful and fierce flavor profiles, along with vibrant colors, are rising to the top, with more appetite for adventure."
To read this article in its entirety, check out the Vivid colors, formulator-friendly flavors digital magazine.
Subscribe and receive the latest insights on the healthy food and beverage industry.
Join 30,000+ members. Yes, it's completely free.
You May Also Like
---