Business Bites: PepsiCo layoffs, Philadelphia goes plant based, CPG honey award winners
Business Bites: PepsiCo layoffs, Philadelphia goes plant based, CPG honey award winners
On this week's plate: PepsiCo announces hundreds of layoffs in snacks and beverages divisions; Philadelphia Cream Cheese launches nondairy spread; National Honey Board's 2022 Queen's Choice Awards winners; and much more.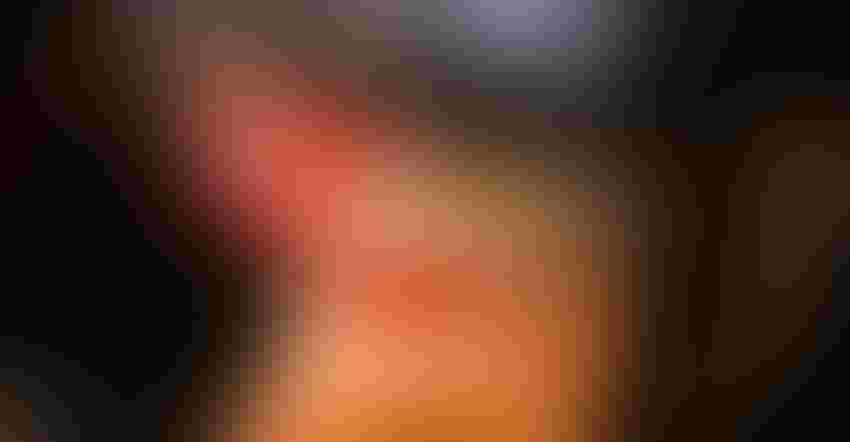 PepsiCo to lay off hundreds of employees in snacks and beverages unit
PepsiCo is laying off workers at three headquarters of its North American snacks and beverages divisions. In a memo obtained by the Wall Street Journal, the company told staff that cuts would disproportionately hit its beverages business as snacks had already undergone many terminations. Hundreds of jobs will be eliminated, affecting the company's North America beverage business, which is based in Purchase, New York, and its North America snacks and packaged-foods business, which has headquarters in Chicago. and Plano, Texas. These job cuts come as the company said it seeks to simplify the organization for easier operation.
Philadelphia launches plant-based cream cheese
After 150 years of crafting numerous varieties of cream cheese, Philadelphia Cream Cheese is venturing into the plant-based space with a nondairy cream cheese spread. Made from almond and oats, the new product is now available in select regions in America, with a national rollout planned for summer 2023 (as well as two new flavors that haven't been disclosed yet). The Kraft Heinz Co.-owned brand—and one of its most iconic ones at that—took more than two years to develop the vegan cream cheese spread, which was made to mimic its popular dairy counterpart, using coconut oil as a creamy base, along with potato starch and faba bean protein. This invention joins the growing list of plant-based products that are now available on the market.
National Honey Board names 2022 Queen's Choice Awards winners
General Mills, The Kraft Heinz Co. and Green Giant are among the 10 brands recognized for new product innovation from the 2022 National Honey Board's Queen's Choice Awards. The awards recognize the best new  food and beverage products made with honey, as well as the product development teams behind them. This year's submissions were judged on flavor, packaging and the product's positioning in the marketplace. Winning products included Honey Mustard Turkey Bites from Gone Rogue Snacks, Frozen Yoghurt Gelato from Noosa, Restaurant Style Honey Glazed Carrots with Sage Butter from Green Giant, Honey Green Just Ice Tea from Eat the Change, Honey Cinnamon Sweet Thins from Simple Mills, Honey Cheerios for Schools from General Mills, Mary's Gone Kookies from Mary's Gone Crackers, Honey Cinnamon Peanut Butter from A.M. RXBAR, Infused Honey with Hot Chili from Heinz 57 and Honey Lavender Oatmilk Latte from Verve Coffee Roasters.
Beneo to release plant-based chicken chunks in 2023
Following the acquisition of Meatless B.V. in 2022, ingredient supplier Beneo announced plans to introduce its first-ever semi-finished product, plant-based chicken chunks, during the second quarter of 2023. The announcement—and the next step in the company's plant-based protein strategy—was made during Fi Europe in Paris. Utilizing a patented process technology and short ingredient list, Beneo offers manufacturers chicken imitation products, as the rise of plant-based products continues to make strides in the industry. The company said the new vegan chicken chunks incorporate an authentic fibrous chicken-like structure, juicy mouthfeel and an irregular shape by design. The semi-finished plant-based product will come in fresh or frozen form, and contains ingredients such as myco- and pea protein, combined with flavoring.
Sweet Diane's introduces protein-forward granola
In an effort to provide nutritious, tasty products that feature better-for-you ingredients, Sweet Diane's unveiled its new Protein Crunch granola. Featuring 6 grams of protein per serving, Protein Crunch is loaded with toasted nuts, three kinds of protein-packed seeds and crispy quinoa, along with bits of dried strawberries. The vegan and gluten-free granola contains low-glycemic coconut sugar (4 grams of sugar per serving), and is another plant-based offering for health-conscientious consumers looking to improve their diets.
Heather Carter is the associate editor of Food & Beverage Insider at Informa Markets. She has worked in trade publishing for nearly a decade, covering a variety of topics, from tile to bedding. Reach her at [email protected].
Subscribe and receive the latest insights on the healthy food and beverage industry.
Join 30,000+ members. Yes, it's completely free.
You May Also Like
---